New platforms for multidisciplinary research
Spotlight: Gina Cody School of Engineering and Computer Science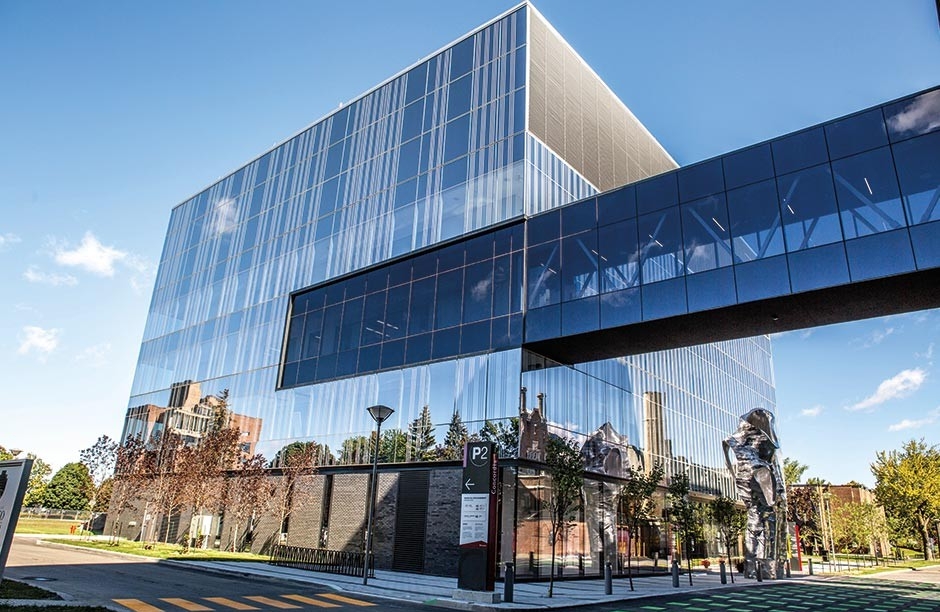 Notwithstanding the pandemic, the last months showed how dynamic our researchers and students are at the Gina Cody School of Engineering and Computer Science. The Next-Generation Cities Institute's launch is a testament to the impactful and interdisciplinary research at Concordia to think about the future of human mobility, energy efficiency, integrated design and nature conservation.
The institute is led by Ursula Eicker, holder of the Canada Excellence Research Chair (CERC) in Smart, Sustainable and Resilient Communities and Cities at Concordia, and co-led by Carmela Cucuzzella, BCompSc 90, BFA 05, Concordia University Research Chair in Integrated Design, Ecology and Sustainability (IDEAS) for the Built Environment.
The institute harnesses researchers' multidisciplinary expertise associated with 14 research centres from all four faculties. Our researchers in the Department of Materials and Chemical Engineering (CME) were proud to participate in the Applied Science Hub's virtual launch and be part of this new chapter in Concordia's history.
Last summer they moved into their brand new state-of-the-art labs on Loyola Campus and are already working on advances in organic batteries, cancer treatments and vaccine stabilizers. Not far from their CME colleagues, a team of researchers is planning to inaugurate the new Field Research Facility for Buildings of the Future.
With help from the Department of Facilities Management, Hua Ge, PhD 03, and her team have designed and built a living lab to explore innovations in net-zero-energy technologies.
"The facility will expand our capacity to train the next generation of building and electrical engineers for the design and operation of net-zero-energy buildings," explains Ge, the project leader of the facility and a professor in the Department of Building, Civil and Environmental Engineering.
Finally, we couldn't be prouder of Gina Cody, MEng 81, PhD 89, who was recently named to the Order of Canada. Her career and philanthropic endeavours are an inspiration to students, faculty members and alumni alike.
---