New to Concordia? Discover Montreal from wherever you are
In these times of physical distancing, here are ways to virtually visit North America's best student city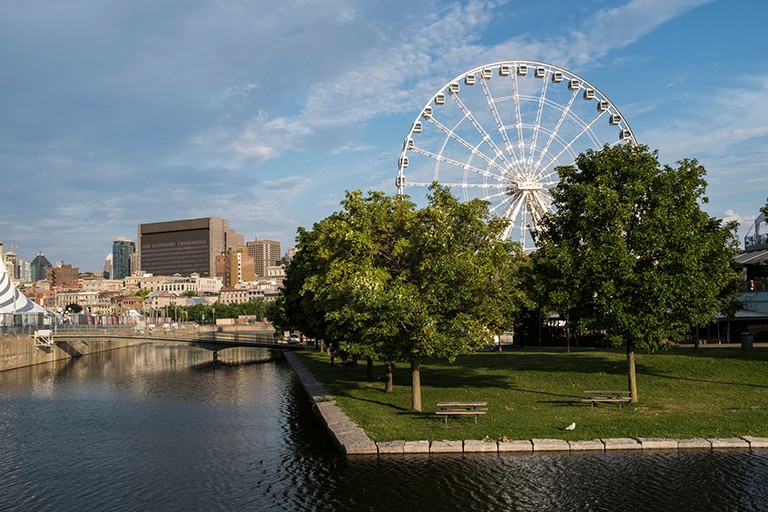 Photo by La Grande Roue de Montréal (Tourisme Montréal)
Filled with thriving art scenes, cultural activities and an exciting nightlife, Montreal offers accessible and affordable opportunities for students all year round. In fact, it was named best student city in North America by the QS Best Student Cities index for the past two years.
But due to the COVID-19 pandemic, many new students have yet to see the vibrant city under the spotlight and explore its neighborhoods, including the distinct surroundings of Concordia's downtown Sir George Williams Campus and west-end Loyola Campus.
Here are some ways to get familiar with Montreal from your home — wherever it is.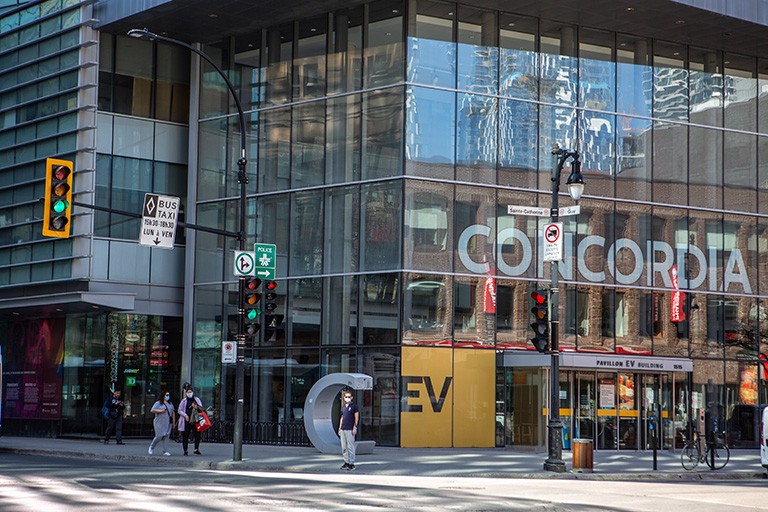 Concordia's Sir George Williams Campus, downtown Montreal
Downtown
The larger downtown area acts as the centre of activities in the city, with plenty of shops, museums, bars and restaurants. Despite the closure of many notable sites, virtual tours of museums are offered by the Montreal Museum of Fine Arts and the Pointe-à-Callière Montreal Archaeology and History Complex.
For all music lovers, the Montreal Symphony Orchestra has put together a series of live shows on their website accessible to everyone, due to concert cancellations. Parks and recreational spots such as Mount Royal and Parc Jean-Drapeau are also great places to enjoy a picnic with friends or short walks during study breaks.
Other popular cultural areas include Place des Arts and the Quartier des spectacles, which are the centre of Montreal's festivals and cultural events.
Proximity to campus: 15 minutes or less by foot
Metro stations: Saint-Laurent, Place-des-Arts, McGill, Peel, Guy-Concordia, Atwater
Easy Rider bike tour in the Plateau | Photos by Jean-Michael Seminaro (Yelp Inc, Flickr CC)
Plateau and Mile End
The Plateau and Mile End are home to some of Montreal's most creative people. With a large student community living in the area, the trendy adjoining neighbourhoods encompass everything from cafés and bookstores to bars and nightclubs.
The Plateau's well-reputed Parc La Fontaine is a great place to relax and enjoy a nice evening outside. And whether you love it for its famous bagel shops or independent boutiques, the Mile End has more than enough places to keep you entertained.
Proximity to campus: 20 to 40 minutes by bicycle or public transit
Metro stations: Rosemont, Laurier, Mont-Royal, Sherbrooke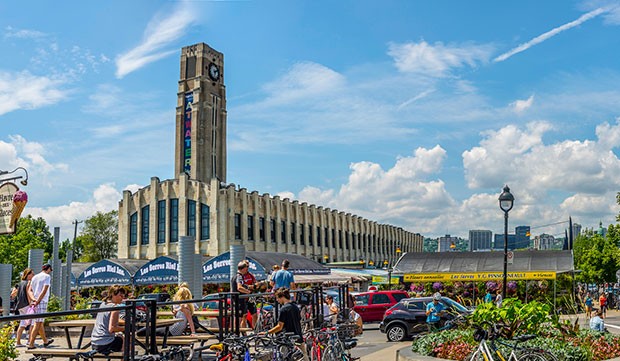 Marché Atwater | Photo by Matias Garabedian (Flickr CC)
Saint-Henri
Montreal's Saint-Henri neighbourhood holds some of the city's most amazing street art. Filled with murals and graffiti, it acts as the hub for street artists. There are plenty of local shops and restaurants located along Notre-Dame Street, and various parks and bicycle path are featured along the Lachine Canal.
The Square Sir-George-Étienne-Cartier is one of Saint-Henri's most popular green spaces, where you can stop by and relax by the fountain.
Proximity to campus: 15 minutes by bicycle or metro
Metro stations: Place-Saint-Henri, Lionel-Groulx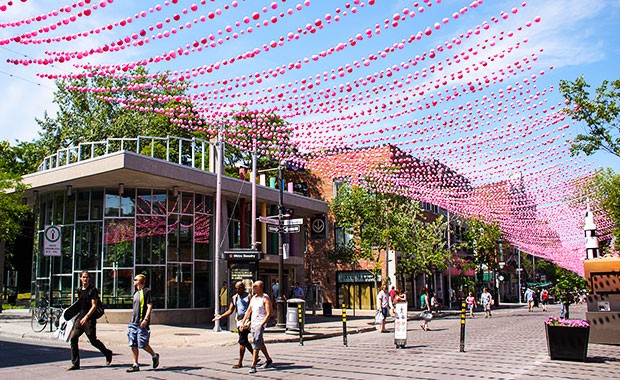 The Village | Photo by Caribb (Flickr CC)
The Village
Montreal's Gay Village is known for being a meeting point for the city's LGBTQ community. Running across Ste. Catherine Street East are vibrant and colourful structures that represent the neighborhood's lively entertainment and exciting nightlife scene.
Despite the closure of many traditional summertime attractions, the neighbourhood remains a great spot to enjoy walks along the main street, which turns into a pedestrian-only zone in the summer. Local artists recently collaborated to paint a massive street mural in support of the Black Lives Matter movement.
Proximity to campus: 20 minutes by bicycle or metro
Metro stations: Beaudry, Berri-UQAM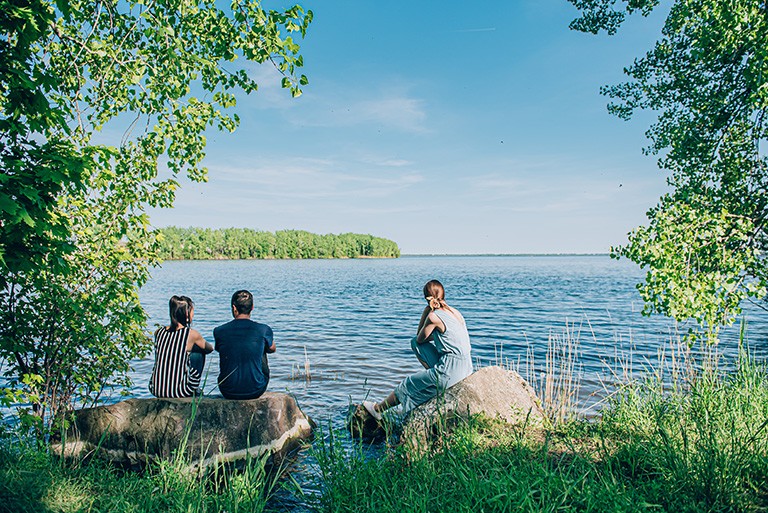 Verdun | Photo by Caroline Perron (Tourisme Montréal)
Verdun
Verdun is the perfect place for nature lovers, with its exceptional number of parks and bicycle paths along the banks of the St. Lawrence River, notably the Parc de l'Honorable-George-O'Reilly, which includes many outdoor installations.
Whether it's to take a walk around one of its numerous green spaces or to play summer volleyball in the park, you can enjoy Verdun's natural scenery and outdoor activities all while practising safe physical distancing.
Proximity to campus: 20 to 25 minutes by metro or bicycle
Metro stations: De l'Église, LaSalle, Verdun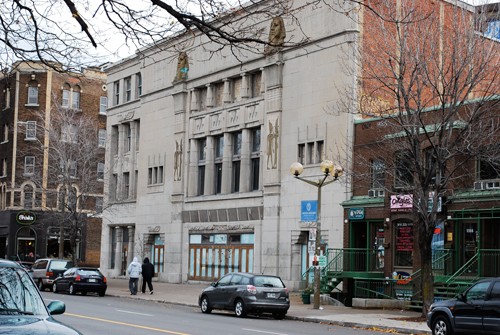 Notre-Dame-de-Grâce | Photo by Tim Schwab
Notre-Dame-de-Grâce (N.D.G.)
This large west-end neighbourhood has several outdoor spaces, including N.D.G. Park (known as Girouard Park) and Trenholme Park. Its famous NDG Arts Week is an annual week-long festival at the end of August aimed at sharing local artistic and cultural activities including music, dance and comedy.
Just off Sherbrooke Street West you'll also find a variety of restaurants and cafés with outdoor patios, perfect for studying or enjoying a nice meal with friends.
Proximity to campus: 15 to 30 minutes or less by bicycle or public transit
Metro stations: Vendôme, Villa-Maria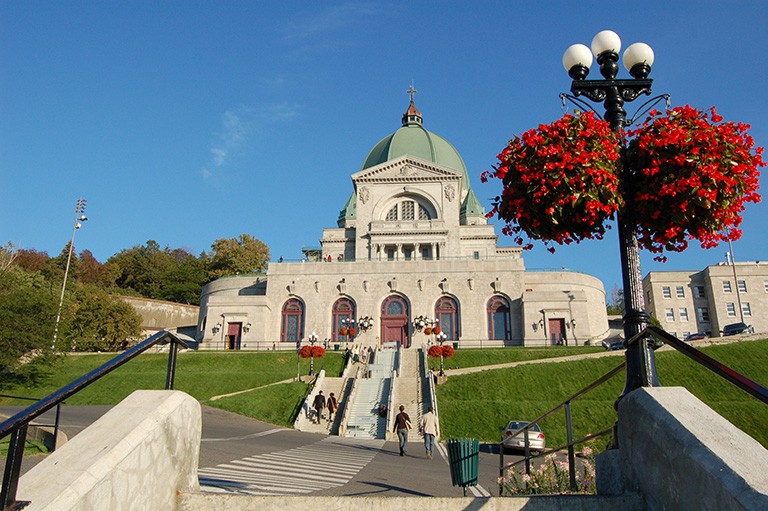 Saint Joseph's Oratory | Photo by André Charron (Tourisme Montréal)
Côtes-Des-Neiges
Known for being one of the most diverse neighborhoods in Montreal, this area also has a large student community given its closeness to Université de Montreal. The neighbourhood is host to the Saint Joseph's Oratory, one of Montreal's most attractive landmarks and Canada's largest church dome. The notable Montreal Holocaust Museum also reopened recently, and continues to offer some virtual exhibitions for those unable to attend in person.
Proximity to campus: 20 minutes by bicycle, 30 minutes by public transit
Metro stations: Plamondon, Snowdon, Côte-Sainte-Catherine, Côte-Des-Neiges, Université-de-Montréal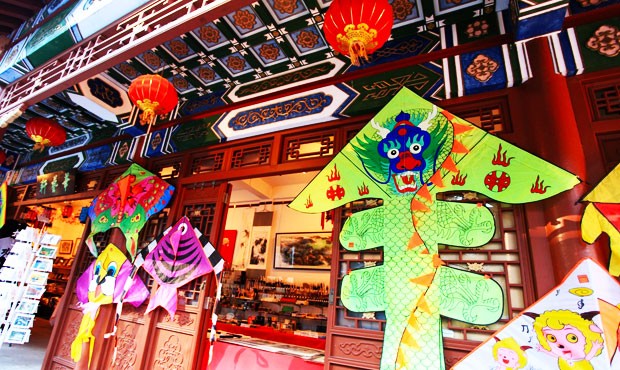 Chinatown | Photo by Sharyn Morrow (Flickr CC)
Chinatown
Le Quartier Chinois is famous due to its wide selection of Asian restaurants, markets and stores. More than simply a tourist area, it is home to many of Montreal's East Asian community centres. Whether you're in the mood for Cantonese seafood or Vietnamese pho, Chinatown has enough places to visit all year long.
Metro stations: Place d'Armes, Champs-de-Mars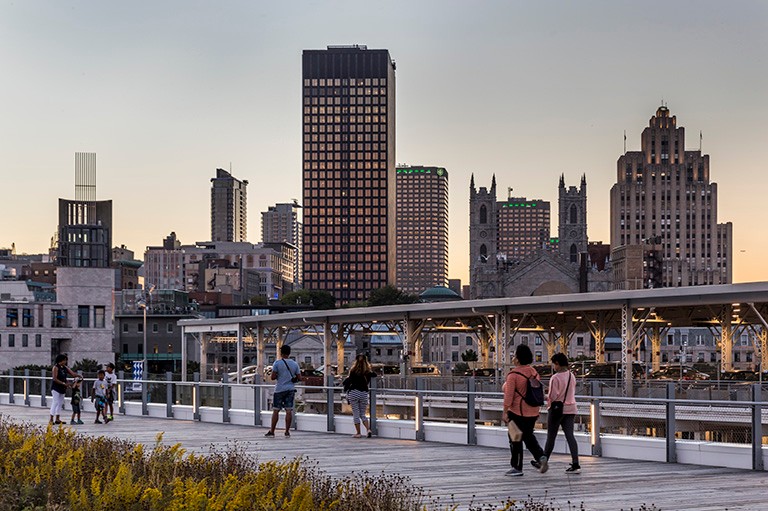 Old Montreal | Photo by Eva Blue (Tourisme Montréal)
Old Montreal
Old Montreal is Montreal's historic neighbourhood. It is home to the city's Old Port, once one of the most famous spots for fishing in Montreal. You can also visit the area for the Montreal Science Centre, the Montreal Clock Tower and a wide access to the riverfront to enjoy walks, cycling, rollerblading or paddle boat.
Although the Centre d'histoire de Montréal has closed its doors, it offers virtual exhibitions featuring the city's rich history that can be accessed from anywhere.
Metro stations: Place d'Armes, Champs-de-Mars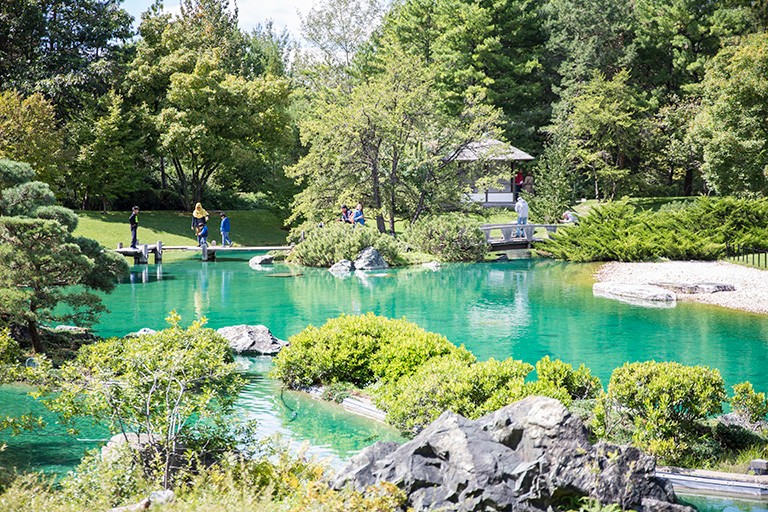 Botanical Gardens | Photo by Marie Deschene (Tourisme Montréal)
Hochelaga-Maisonneuve (HOMA)
This neighbourhood is located east of downtown and features the Montreal Olympic Stadium, which offers an incredible view of the city. HOMA also holds reputed attractions such as the Botanical Gardens and the soon-to-be reopened Biodôme and offers many restaurants situated along Sherbrooke Street East.
Metro station: Pie-IX, Viau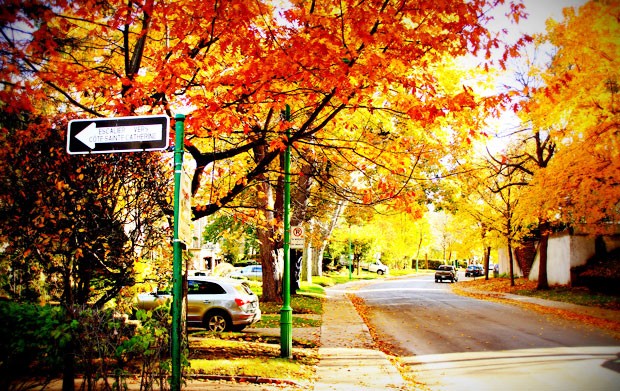 Outremont | Photo by Manu Dreuil (Flickr CC)
Outremont
Located on the north flank of Mount Royal, Outremont is mostly a residential area filled with beautiful parks and unique boutiques. Parc Outremont and Parc Saint-Viateur are popular hangout areas located near Mile End.
Metro station: Outremont
New to Concordia? Sign up for our virtual fall orientation to meet other new students and get ready for your first year.
---