Pascal Lebel is Concordia's new executive director of government relations
The experienced political advisor returns to the university to take over for Sylvie Bourassa, who is retiring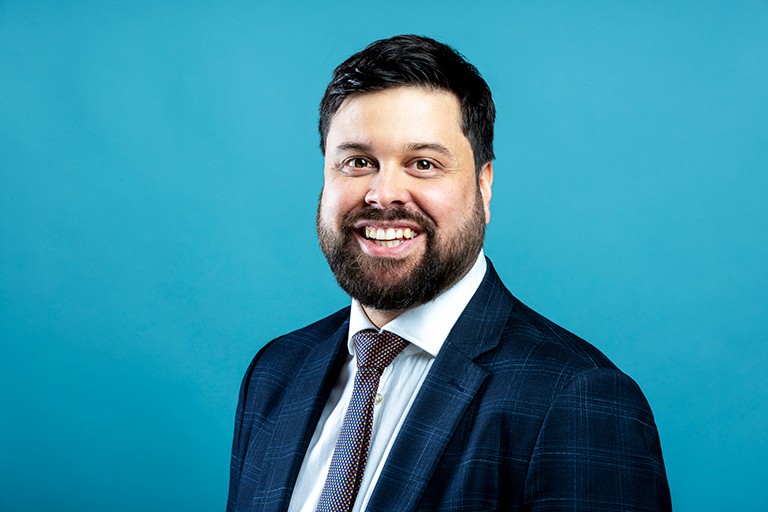 Pascal Lebel began his new role as Concordia's executive director of government relations on August 21. He replaces Sylvie Bourassa, who is retiring after acting as executive director since 2014.
Lebel's arrival marks a return to the university for him. He served as government relations coordinator from 2019 to 2022.
"We are pleased that Pascal has returned to step into this very important role. During his time at Concordia and elsewhere, Pascal has showed his skills and dedication as a political advisor and strategic consultant," says Concordia President Graham Carr.
As a public institution, Concordia maintains close relations with the three levels of government: federal, provincial and municipal. Pascal will oversee and nurture these relations further.
Lebel's career spans more than a decade in the public-policy sector. Most recently, he served as advisor to the president for the Ordre des ingénieurs du Québec.
His previous positions include being a political advisor for the Fédération des associations étudiantes du campus de l'Université de Montréal, the Quebec Ministry of Health and Social Services, and Seniors (now Ministry of Health and Social Services) and in the House of Commons for the Member of Parliament for Sherbrooke.
Lebel holds a BA in history and a graduate degree in applied political studies, both from the University of Sherbrooke.
"We also wish to thank Sylvie Bourassa for her outstanding service to Concordia for the past nine years," Carr says.

Learn more about Concordia's leadership team.
---