Concordia Co-op student raises close to $17K for the Quebec Breast Cancer Foundation in honour of her devoted mom
Anne-Marie Nguyen's pink rose sale for Mother's Day brings awareness and funds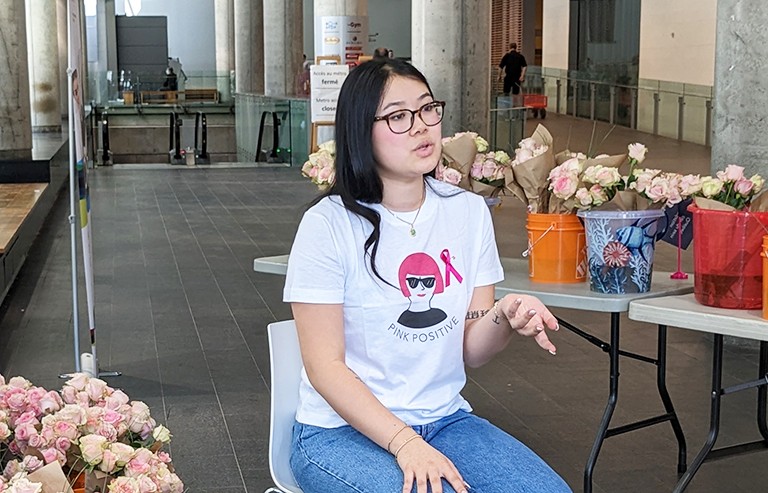 Anne-Marie Nguyen: "When I feel sad about losing my mom, I just think how proud she would be of me."
John Molson School of Business Co-op student Anne-Marie Nguyen's mother passed away this winter following a long struggle with breast cancer.
"On February 21, my mom lost her battle after three years of courage and fight. She was an incredible mom who was always there for me," Nguyen shares.
To honour her on Mother's Day, Nguyen organized a pink rose fundraiser at Concordia for the Quebec Breast Cancer Foundation. Her family, friends and colleagues from Nestlé Health Science and Concordia's Institute for Co-operative Education volunteered to support the cause.
"Anne-Marie is one of our Co-op students, and I was impressed with her leadership skills and the quality of her work," explains Josie Scalia, vice-president (head of taxation) at Nestlé Health Science and a member of the board at the Quebec Breast Cancer Foundation.
"When she tragically lost her mother to breast cancer this winter, our company was so honoured to be able to support her fundraising efforts."
Scalia continues: "The foundation is so grateful for her work on the fundraiser, and we were also glad to have the opportunity to raise awareness about early detection of breast cancer among Concordia students during the event on campus."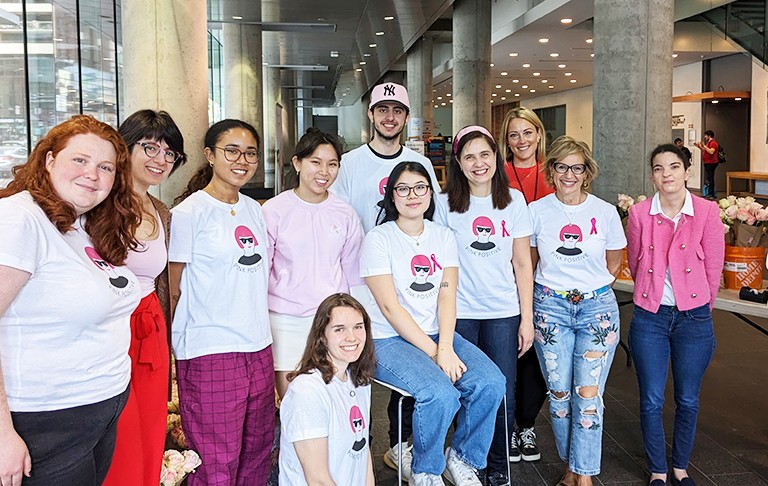 A new Mother's Day tradition
Knowing that Mother's Day would be hard for her this year, Nguyen says she wanted to do something beautiful and positive for other mothers out there.
"My mom loved spring and she loved flowers. When she got sick, I started bringing her flowers once a month. I wanted to spoil her after everything she had done for me growing up," she says.
"When I feel sad about losing my mom, I just think how proud she would be of me for organizing this."
At the event on May 5, held the Friday before Mother's Day, Nguyen's team raised almost $17,000. Her goal had been ambitious at $10,000 but she surpassed it significantly.
It was such a success that she has decided to make it a tradition and will run it every Mother's Day.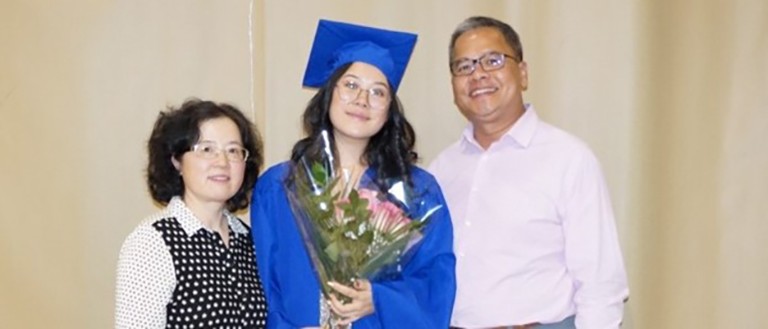 "Anne-Marie showed so much courage in organizing this fundraiser in honour of her mom," says Cherine Zananiri, director of Experiential Learning and Co-operative Education at Concordia.
"While honouring her mother's memory, Anne-Marie put her studies at John Molson into action. She made a business case, mobilized a team and engaged a community organization, all to raise awareness about breast cancer," Zananiri says.
"The institute is truly humbled to see a student go above and beyond their job description, especially after living through such a terrible loss." 

It's not too late to donate to the Quebec Breast Cancer Foundation in honour of Anne-Marie Nguyen's mother.
Find out more about Concordia's Institute for Co-operative Education.
---