Concordia student research team reaches the top four in NASA-Canadian Space Agency's Deep Space Food Challenge
AstroYeast Microfarm seeks to create viable food sources for space exploration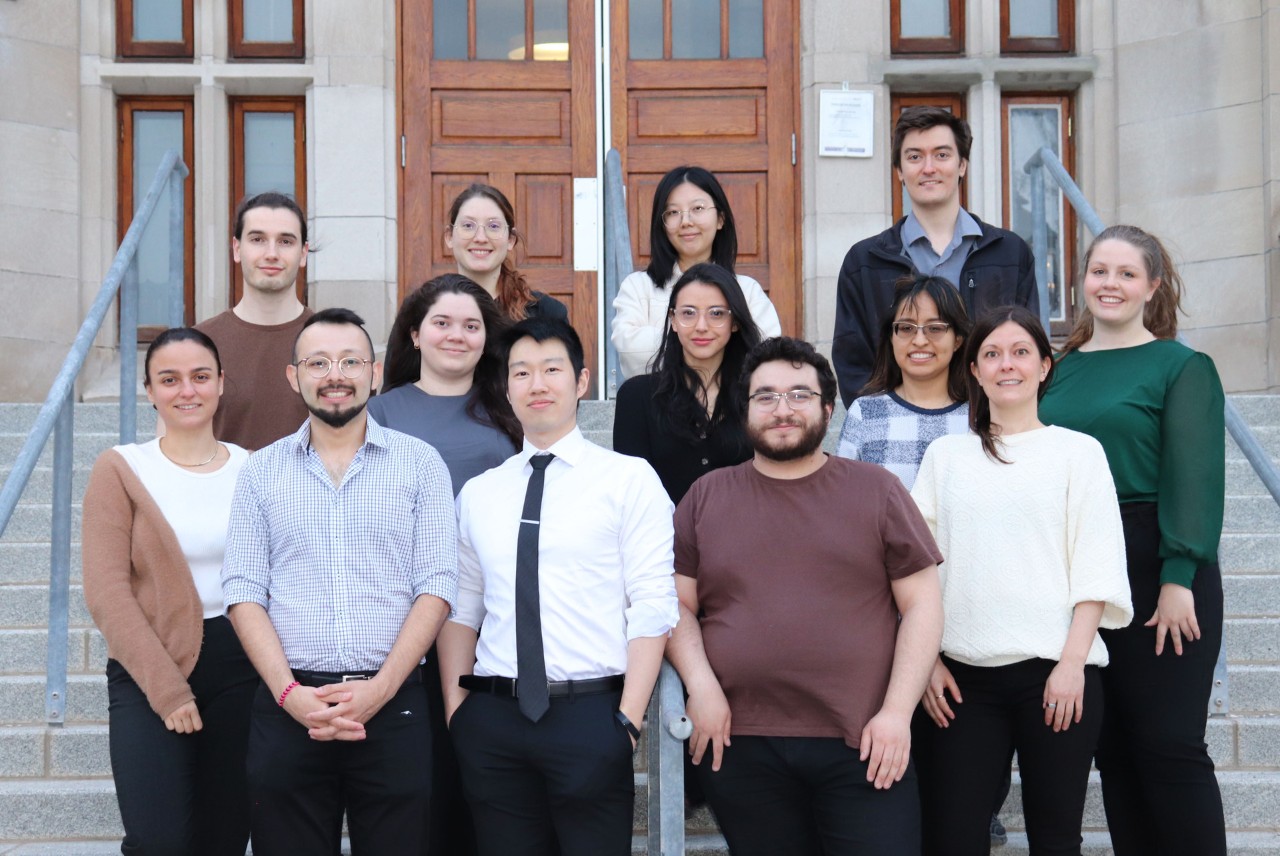 Concordia's AstroYeast Microfarm student team.
Diverse efforts toward space exploration are driving worldwide advances in scientific research and innovative technologies — including those looking for novel food sources, which will be key to sustaining long-term expeditions.
That's the impetus behind the Deep Space Food Challenge (DSFC). The food-production technology competition is a first-of-its-kind collaboration between NASA and the Canadian Space Agency.
Impressively, a team of 15 Concordia undergraduates, graduates and recent alumni has made the final phase of the DSFC.
The team, Astroyeast Microfarm, successfully applied to the DSFC in 2021 and became one of the 10 Canadian teams funded in the challenge's Phase 2. Now AstroYeast Microfarm is moving on as one of the four finalists, and will receive $100,000 to continue their groundbreaking research.
The student researchers have been working at Concordia's District 3 BioHub labs in the Applied Science Hub this past year. Their goal is to create food technology centred around edible baker's yeast grown in space.
Research and development for the project includes a genetics group looking to engineer baker's yeast to enhance flavour and nutrient production. Additionally, an engineering group is building a fully automated bioreactor to allow astronauts to grow the edible yeast on a space station.
Graduate student Gabriel Aguiar-Tawil, who is pursuing an MSc at Concordia's Centre for Applied Synthetic Biology, leads the genetics group. For him, the advantage of using yeast is that it quickly yields high output with low input.
"With yeast, you really only need to feed it with growth media and let it grow on its own. On a space station, water is renewable. Instead of bringing food stocks, astronauts can bring little packets of freeze-dried yeast instead," he explains.
The packets are particularly advantageous in deep space, where resources are severely limited.
"In space, you are a small group of people," Aguiar-Tawil notes. "You lack the capacity to grow food that takes weeks to months to mature."
Growing yeast in a bioreactor
The AstroYeast Microfarm engineering group has created an enclosed bioreactor to successfully grow the yeast in this environment.
"Basically, we are developing an incubator that maintains the right growth conditions," says Steven Li, a PhD student in the Department of Electrical and Computer Engineering.
"The incubator will allow people to grow yeast in space. Automation, temperature control and light control will help the yeast's nutrient production."
AstroYeast Microfarm works under the umbrella of Concordia's SynBioApps NSERC-CREATE program, Canada's first graduate training program for synthetic biology. Program manager Orly Weinberg says she believes that the AstroYeast students have succeeded largely due to their cross-disciplinary collaborations.
"With genetics, engineering and computer science team members, the team has worked together to produce a well-designed food production platform that has obviously impressed the DSFC judges," she says.
The winner of the Deep Space Food Challenge will be announced in spring 2024.
Learn more about Concordia's SynBioApps training program at the School of Graduate Studies.
---