Concordia marks national day celebrating co-op and work-integrated learning
Experiential education is a win-win for both employers and students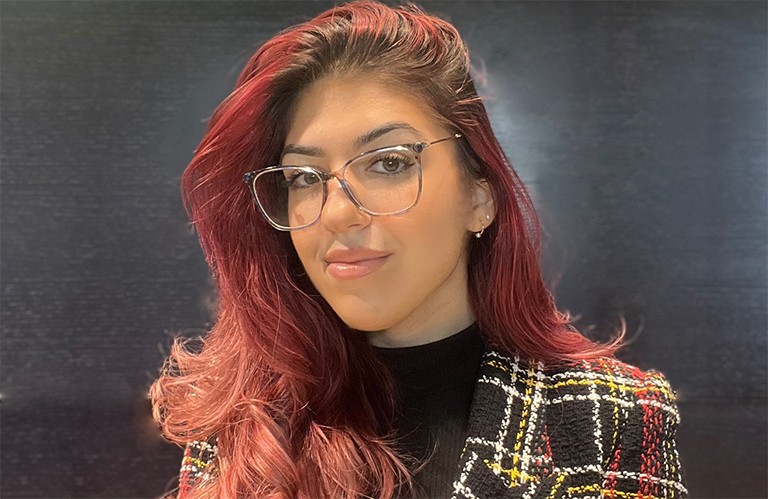 Amanda Prahalis is the winner of the 2022 Institute of Co-operative Education Student Ambassador Award.
Concordia has a deep-rooted history of preparing students for the real world through hands-on learning opportunities, including work-integrated learning (WIL). For this reason, the university is joining others across the country in marking the National Day of Co-op and Work-integrated Learning on March 22.
WIL links learning in the classroom with full-time paid work experiences, helping students to prepare for their careers.
Since its founding in 1980, Concordia's Institute for Co-operative Education has benefitted 14,000 students from over 70 programs. From co-ops to paid internships, students have worked with hundreds of businesses and organizations.
Employers have included startups, small- and medium-sized enterprises, multinationals, government and non-profits.
The institute connects a mix of talented and highly motivated students to employers with wide ranging needs, from specific projects to general support. Many of these employers choose to hire their interns for long-term positions after graduation.
Concordia also offers the Beat the Odds (BTO) internship program, which links employers with students who face barriers to employment. The program supports students from groups that are historically underserved, including people of colour and racialized students, students with disabilities, students in financial need, parents or caregivers, international students and more.
Through this initiative, students broaden their networks, gain essential employability skills and access mentorship opportunities to better prepare them for life after graduation.
The employers are able to strengthen their commitments to equity, diversity and inclusion while providing professional development opportunities for staff who supervise the students. Funding may also be available to offset the costs of hiring a BTO intern.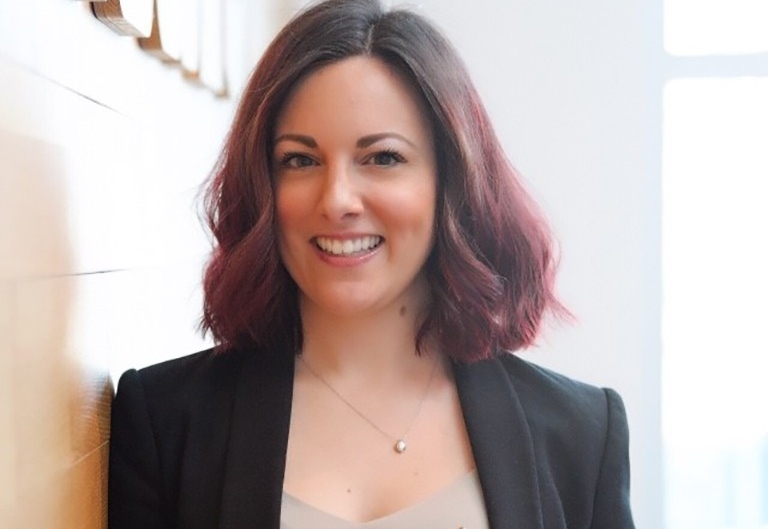 Catherine Painchaud: "Our partnership gives us access to international and local students who help us grow."
A mutually beneficial experience
Mario Vilone, BEng 04, says he's glad for the chance to hire Concordia students at IPEX, a Montreal-based leader in thermoplastic piping systems.
"It is a pleasure to work with Concordia and the institute team in developing future talent that will make an impact in the workforce," Vilone says. "As a proud Concordia alumnus, it is truly gratifying to see Concordia continuing to develop the next generation."
Vilone adds that he values his student employees. He even recently hired a former intern for a full-time position.
"The student's experience last winter made for an easy decision in offering him a position in the same department where he did his internship."
Catherine Painchaud works in talent acquisition for RONA. She expresses her appreciation for what Concordia interns bring to her company.
"At RONA, we believe it is important to make room for young people. Interns who join our teams can work on different projects that have a real impact and contribute to the success of our company," Painchaud says. "Our partnership with Concordia University is extremely valuable, as it gives us access to a pool of international and local students who help us grow."
Co-op student Amanda Prahalis will soon graduate with a BComm in marketing. She completed three internships — with Reitmans, MEGA Brands (now Mattel) and Ubisoft, respectively.
For Prahalis, these work experiences have helped with her career focus. "My original dream in marketing was to work in the social media world," she says.
"However, through my different internships, not only did I get a better understanding of each of the various marketing portfolios but also of my own likes and dislikes. Graduating three years later, I fully understand what job I would like to go for in the future."
During her time with the institute, Prahalis served as a mentor to other students and was the 2022 recipient of the Institute Student Ambassador Award.
"I'll be using my past internships as a guide in selecting the perfect job."

Learn how students can benefit from work-integrated learning or how employers can hire an intern from one of 70 programs at Concordia via the Institute for Co-operative Education.
Opportunities include the flagship undergraduate co-op offering; options that are flexible — Career Edge — or intensive — Accelerated Career Experience; and graduate student programming — Graduate Co-op.
Learn about the Beat the Odds internship program, an inclusive and flexible internship program that levels the playing field for students in need.
---