Meet Dona Nham, Concordia's new senior advisor on anti-racism
'There is so much power, wisdom and resilience when we do things together'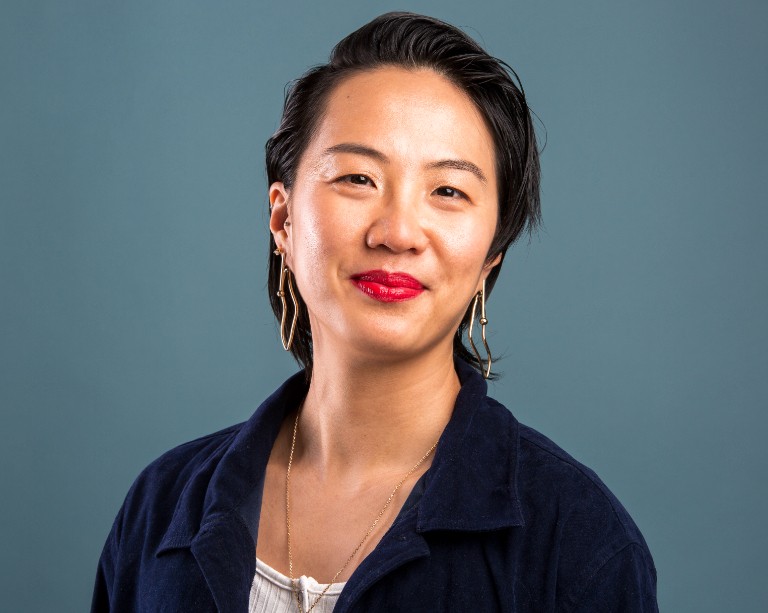 Dona Nham: "Like a butterfly emerging from a chrysalis, there is often a period of struggle, resistance, tension."
Concordia's Equity Office welcomed the newest member of its team, Dona Nham, as senior advisor on anti-racism on November 7.
Nham arrives with more than seven years of equity, diversity and inclusion (EDI) facilitation experience, most recently as an equity education advisor at McGill University.
"We are so fortunate to be able to add Dona to our team. She is extremely well qualified and brings a true passion and vision to her role," says Lisa White, executive director of the Equity Office.
"As senior advisor, Dona will be essential in helping us meet our aim of championing diversity at Concordia and beyond, embedding equity throughout the university and implementing our EDI action plan, among many other goals."
'My methodologies are rooted in relationship building'
What led you to pursue a career in anti-racism?
Dona Nham: Anti-racism has always been a core value and practice of mine. As a child of immigrant parents, growing up in a place where I did not see myself and others like me represented in our complexity, brilliance and joy, I learned quickly what it felt like to be on the margins and their intersections.
I find myself here after many years of organizing at the grassroots level and working in non-profits and institutions, supporting and fighting for racialized communities — such as Black people, Indigenous people and people of colour — to feel a sense of belonging and to thrive. I look forward to doing just that at Concordia.
What's your philosophy and approach to anti-racism work?
DN: There are infinite ways to do this work as racism and systems of oppression manifest in many forms in and outside of campus. My methodologies are rooted in relationship-building, experiential learning and creative and embodiment-based approaches. I am interested in creating spaces and opportunities to build and deepen relationships with one another, to strengthen foundations needed for the disruptive, uncomfortable and often exhausting work of anti-racism.
Giving space to learn, integrate and embody anti-racist values beyond theory is also important. This work must be collaborative, collective and accountable to what has been asked by people impacted by racism for decades. There is so much power, wisdom and resilience when we do things together and I look forward to harnessing and mobilizing that energy in my work.
How do you approach situations of resistance that preserve the status quo?
DN: Resistance is inevitable when trying to transform dominant systems, patterns and cultures that have produced inequities for so long. Change commonly is preceded with resistance. Like a dandelion bursting through the cracks or a butterfly emerging from a chrysalis, there is often a period of struggle, resistance, tension, to varying depths and manifestations. Seen in this way, resistance is a common programmed response and can be a potent site of growth.
I believe in strength-based approaches that foster curiosity and compassion. It is important to cultivate spaces and dialogue that can hold the inevitability of resistance and multiple truths while continuing to move toward the change we wish to see.
What would you like people to better understand about your work in anti-racism, and what do you hope/envision for the future?
DN: Anti-racism work is one aspect out of many, to address the inequities racialized and other equity-deserving groups on campus face. It works alongside efforts to act on the recommendations outlined in the President's Task Force on Anti-Black Racism report, the Indigenous Directions Action Plan and the Equity, Diversity and Inclusion Working Group report.
The work is part of a larger ecosystem and is not isolated from other social change initiatives. It moves in parallel with increasing accessibility, supporting 2SLGBTQIA+ rights and ensuring that power and dignity extend to all those who are underrepresented, on the margins, among the intersections, so that belonging is something we can each feel and claim.

Learn more about Concordia's Equity Office.
---