Daniel Therrien is Concordia's new associate vice-president of integrated planning
The long-time administrator will develop institutional strategic and budgeting frameworks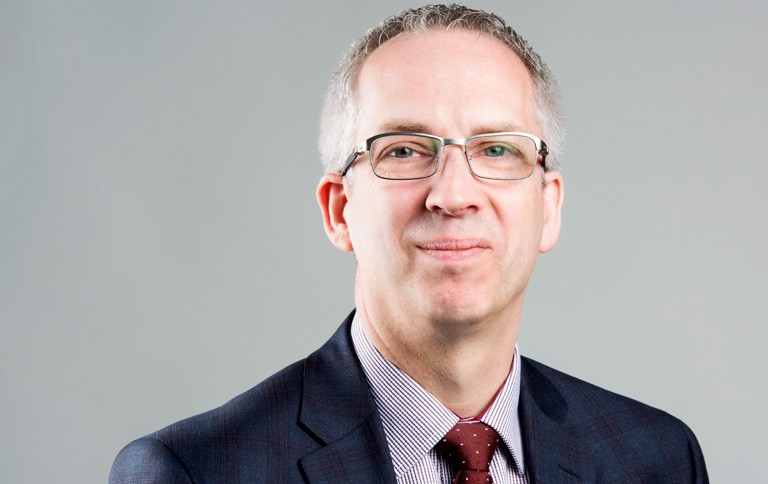 Veteran Concordian Daniel Therrien began as the university's associate vice-president of integrated planning (AVPIP) on March 8.
The AVPIP is a new position Concordia created to harmonize existing university-wide planning, budget and data efforts. Therrien will report to Anne Whitelaw, Concordia's provost and vice-president, academic, with a dotted line to Denis Cossette, chief financial officer.
He will work in collaboration with the university's senior leadership and build on existing strategies to develop an institutional integrated-planning framework that supports institutional priorities.
Critical to this work, the AVPIP will oversee a coordinated approach to data analytics and forecasting to support data-informed decision making. As the university's chief data officer and chair of the Data Governance Committee, the AVPIP will develop and implement Concordia's data strategy.
Therrien first joined Concordia in 1998 and served as university controller from 2010 to 2016 and registrar from 2016 to 2018. After a time as registrar at École de technologie supérieure, he returned to Concordia in 2019 as executive director of strategic business units compliance and support.
"Daniel brings a deep knowledge of the university with him. Daniel's many years in finance and time as registrar have given him valuable experience with our student data and financial planning," Whitelaw says.
"His deep knowledge of the university, and the respect with which he is regarded in the community, make him ideally suited for this new role in the office of the provost."
For his part, Therrien says he looks forward to stepping into the AVPIP job.
"In the sheer diversity and complexity of a university environment, integrated planning becomes a tool to support strategic decision-making by providing a comprehensive view of resources that supports alignment with academic priorities. I am excited to embark on this new challenge," he says.
"We want to build on and leverage the excellent planning efforts and data governance work already being done across the university."

Learn more about Concordia's Office of the Provost and Vice-President, Academic.
---