What does the future of work look like at Concordia?
A new working group is reflecting on issues of equity and inclusion as it considers the years ahead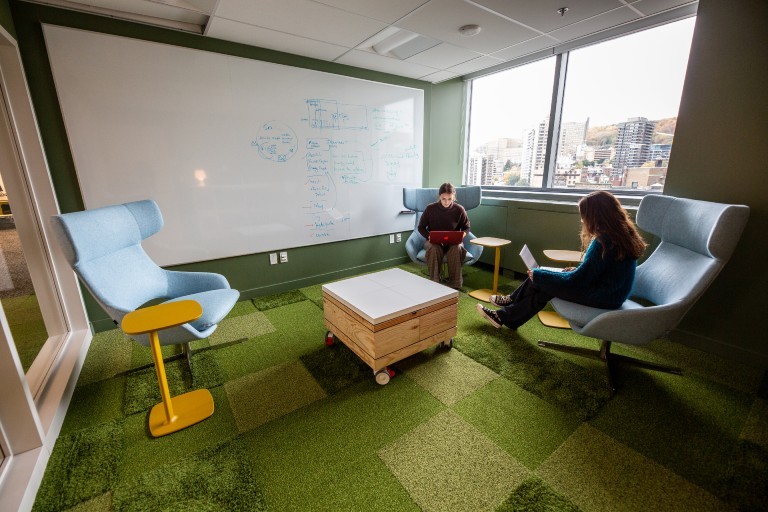 The Next-Generation Cities Institute (NGCI) has new, specially designed spaces on the 14th floor of the ER Building.
This is the first in a series of articles profiling the different working groups that make up Future Concordia. Want to know how you can contribute? Visit the project's Get involved page and take part in a survey on the future of work.
Questions about the future of work abound at the moment as employees and employers seek to adapt and transform their ways of doing things.
What do employees need to thrive in new contexts? What are the trends and opportunities that have emerged from the COVID-19 pandemic that allow institutions to improve their services to their community and provide more fulfilling work for their employees? How can employers sustain a sense of community in the midst of changing digital and societal environments?
At Concordia, Linda Campione and Téo L. Blackburn are co-leading a working group to reflect on these topics and evaluate what the future of work might entail at the university.
The group is one of six that make up Future Concordia. The project is leading a reflection on how best to fulfill the university's academic and research mission, provide an enhanced student experience and deliver outstanding administrative and operational services in a post-pandemic environment.
"It's so exciting to be working on a project that will help define our future," says Campione, who is also the project director of Future Concordia. "We want our faculty and staff to be proud of where they work and what they do."
Blackburn shares this sentiment. The director of Concordia International was thrilled and honoured to be invited to co-lead the working group focusing on work, workplace and workforce.
"One of the things that's always impressed me about Concordia is how relatively young people are entrusted with positions of influence," Blackburn says, adding how faculty and staff often work on mandates that affect change at the university."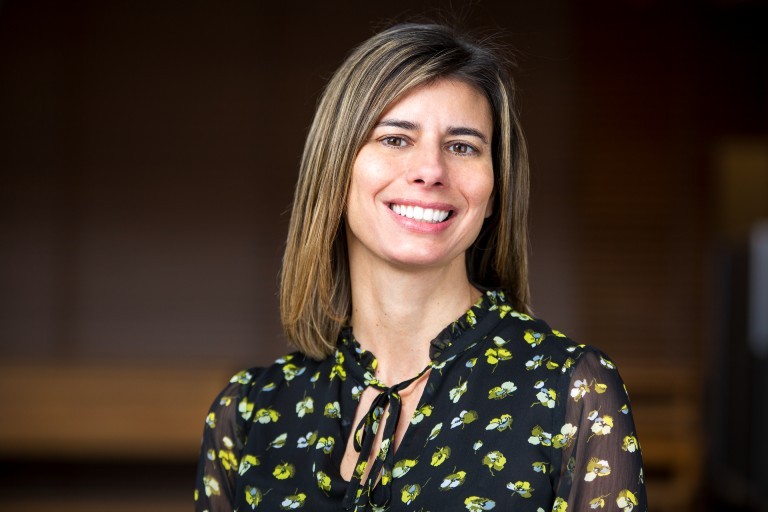 Linda Campione: "It's so exciting to be working on a project that will help define our future."
Bringing various voices to the table
Since October 2021, each of the working groups has met regularly to define deliverables and deadlines, identify trends and best practices and explore potential solutions for a future vision. They will resume their efforts in the new year before submitting a final report in the form of a presentation to Future Concordia's steering committee in May.
Campione notes that the individuals in the work, workplace and workforce group complement each other nicely by offering varying perspectives that lead to engaging conversations.
"We don't all think the same way and we don't all work the same way," she explains. "We all come to the table with our own strengths and perspectives, but we're open to what others have to share, and it's really showing."
Blackburn agrees and appreciates how everyone in the working group is conscious of who is not in the room and will be affected by the recommendations they propose.
She credits Future Concordia's eight guiding principles — particularly the one on equity, diversity, accessibility and decolonization — for providing a framework in which the group can develop a more welcoming environment for faculty and staff.
"Work, workplace and workforce applies to everybody, but it's also so diverse. My day-to-day looks very different from someone else's day-to-day who is also an employee at Concordia," Blackburn says.
"The group has been very deliberate in its way of cultivating and reflecting on those aspects."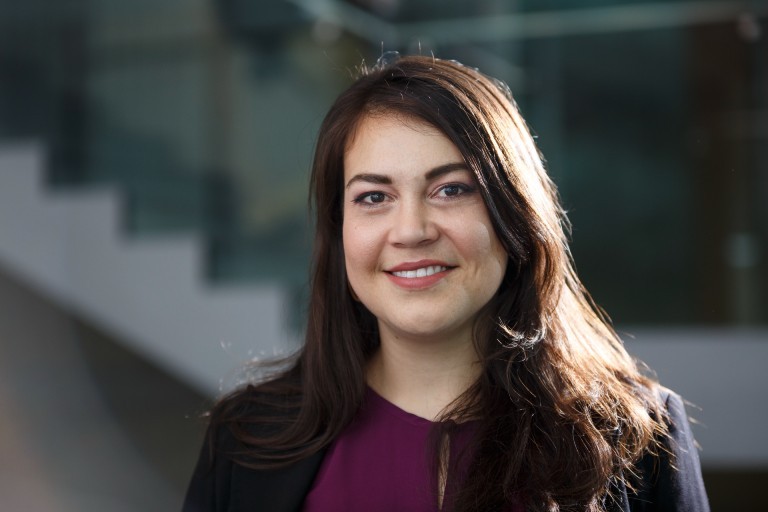 Téo L. Blackburn: "We hope to propose practices that are coherent and congruent with the values and principles that we embrace."
Community conversations
In early 2022, Future Concordia will be launching a consultation campaign in which faculty, staff and students can participate in conversations to discuss different themes and test certain concepts.
For both Blackburn and Campione, those conversations will be vital to the project's overall success.
"We need to keep on having conversations with the community to gather their professional and personal opinions," Campione says. "We will be doing a lot more consultations to make sure that the group is recommending something that stands on its own."
Looking ahead, Blackburn is hopeful that the work, workplace and workforce group will provide a set of recommendations that resonate with Concordians and positively affect their everyday lives.
"The recommendations should imbue principles that Concordia can guide itself by, but also be pragmatic solutions that change the way people work and make the community more equitable," she says.
"We hope to propose practices that are coherent and congruent with the values and principles that we embrace."

Learn more about Future Concordia and take part in a survey on the future of work.
---