What's next for food at Concordia?
1,200+ faculty, staff and students responded to a recent survey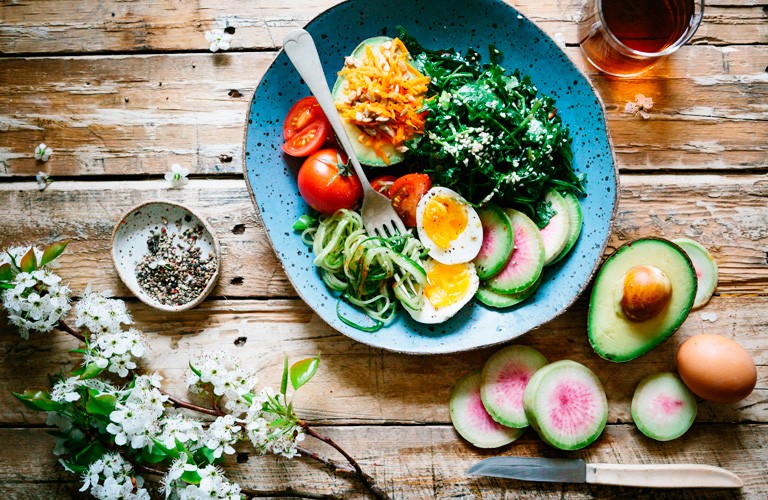 Photo by Brooke Lark, on Unsplash
What do Concordians want to eat when they return to campus?
According to a recent Food Services survey, sandwiches, wraps, salads and rice/grain bowls top the list of preferred foods.
A third-party consulting firm that specializes in food-service industry research gathered, tabulated and analyzed the survey results from more than 1,200 respondents. These findings will help shape the future of Concordia Food Services on campus and provide a better understanding of the wants and needs of the university community.
Here's a quick recap of the results:
An affordable coffee option on campus is important, with more than half of survey respondents spending less than $3 on their cup of joe. However, 30 per cent report paying more than $3, so gourmet coffee options may expand at the university.
Concordia has a diverse community with a wide variety of dietary and cultural needs. Most common requests include vegetarian, Halal and vegan options.
The university community is concerned about sustainability, wanting to reduce and divert single-use packaging and service ware. Food Services will continue to work closely with Zero Waste Concordia on responsible waste-management initiatives.
Respondents view healthy food as including lots of fruit and vegetables and being minimally processed.
Concordians are on the run! The top service request was for express pick-up for pre-ordered foods.
Respondents would like to see more food prepared with fresh ingredients at an affordable price.
They also consider it important to have more seating, to enjoy a meal with friends and colleagues, and more microwaves.
Food Services also invited survey respondents to participate in focus groups that were open to all students, faculty and staff. These forums were created to address specific needs and help further shape food on campus.

Interested in knowing more about the Concordia Food Services survey? Read other key findings in this summary or check out the full results.
---