Concordia hosts its first-ever academic unconference on Office 365
AUG 21 and SEPT 25: Staff and faculty are invited to take part in interactive and self-directed online learning sessions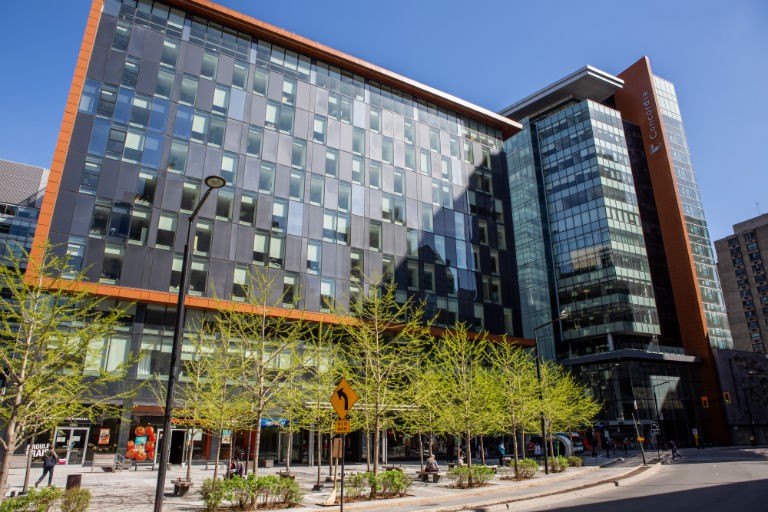 Concordia faculty and staff are migrating much of their digital collaboration workflow to the cloud-based service Office 365 — joining the student population and more than 25 other Canadian universities.
The shift to this institutional platform brings important opportunities for collaboration among colleagues and beyond.
"With the move to Office 365, we'll benefit from greater security and more access to leading collaborative tools," says Graham Carr, Concordia president and vice-chancellor.
"This is a great opportunity for Concordia. The move to Office 365 will help to change how we collaborate and share information."
To ensure a smooth and interactive transition, all Concordia faculty and staff are invited to participate in unconference sessions on Office 365's collaborative tools.
The event will take place across two half-days: August 21 and September 25, from 9 a.m. to 1 p.m.
Create a personalized learning path
An unconference is an event organized, structured and led by the people attending it. This one will include a mix of live interactive and learn-on-your-own sessions open to all faculty and staff.
The interactive sessions will have stream options based on levels of digital skill and interests and will require advance registration. Topics include health, safety and wellness in the digital age; multiple sessions focused on how to make best use of Microsoft Teams; and discussing digital capabilities development with your employees.
Learn-your-own sessions range from crafting a collaborative learning environment with Class Teams to getting started with OneNote. There will also be an "Ask us anything" live drop-in Q&A and support session available throughout the duration of the unconference. Group challenges and trivia activities will wrap up the last hour.
Staff and faculty can consult the Events page on Cspace and select from the many options available to plan their activities. Organizers recommend early registration as space is limited for the stream options.
'Building digital literacy is a key priority'
The unconference is intended to demonstrate the broad scope of apps available from the Office 365 platform. Teams, Planner, OneDrive and SharePoint provide new ways of working and collaborating remotely.
The Microsoft Teams app will be especially useful in facilitating the growing need for online collaboration. It can be used for video meetings, workplace chats, file sharing (both internally and with external colleagues), project coordination and video streaming.
The past four months have provided staff and faculty with numerous opportunities to collaborate online and think about teamwork in new ways. But the initial impetus for the shift to Office 365 came far earlier than the current public health crisis that has so many people working from home.
"The consultations held as part of Concordia's Digital Strategy initiative in 2018 have revealed needs from many members of the community for a collaboration platform — a place to share documents and information and develop a community of practice resources and self-publishing tools," notes Guylaine Beaudry, vice-provost, digital strategy and university librarian.
"Building digital literacy and collaboration is a key priority for the university."
Call to action: Learn more about what Office 365 can do for Concordia staff and faculty during the two-day unconference, taking place virtually on August 21 and September 25.
---