The Canadian Association of Research Libraries honours Concordian Pat Riva
The librarian receives the Award of Merit for her outstanding contribution to the development of bibliographic standards.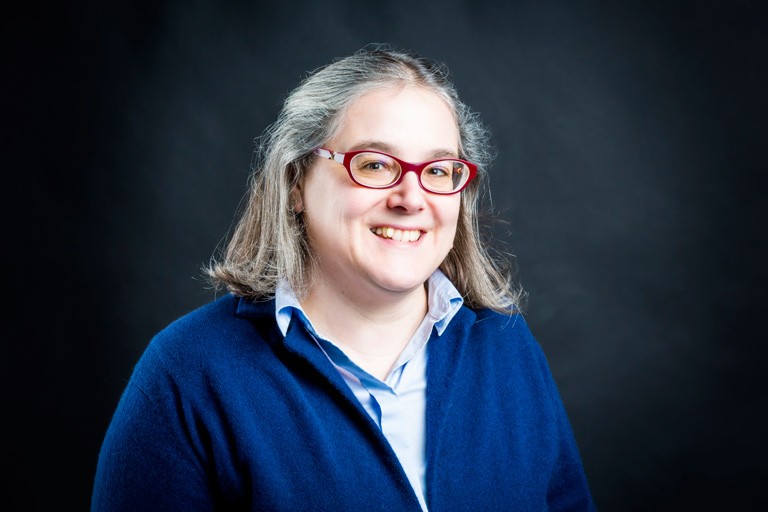 The Canadian Association of Research Libraries (CARL) presented its Award of Merit to one of Concordia Library's accomplished researchers during its virtual spring general meeting.
Pat Riva is associate university librarian for collection services. On May 26, she received the award in recognition of her national and international accomplishments on behalf of Canadian academic libraries and universities in the development of bibliographic standards and the conceptual modelling of bibliographic information.
The CARL Award of Merit is presented to an individual who has made an outstanding contribution within an area of research librarianship and whose contribution has had broad and beneficial impact within the CARL community, which includes Canada's 29 largest university libraries and two federal institutions.
Riva has multidisciplinary training in mathematics, linguistics and library science and more than three decades of experience in university and national libraries. She also has an extensive research dossier including 80 publications and 41 conference papers and presentations.
Prior to joining Concordia in November 2015, Riva served in different capacities at McGill University and the Bibliothèques et Archives nationales du Québec.
'A driving force in the advancement of collection services'
According to Christine Oliver, head of metadata and processing at the University of Ottawa Library, Riva has made outstanding contributions as chair or contributor of different national and international committees.
Through her work on the development of international and bibliographic standards, Riva has effectively advanced the activity of metadata creation in the 21st century. In so doing, she has progressed the community's understanding of the necessity for changes, Oliver explains.
For more than two decades Riva has served as chair of the Canadian Committee on Machine Readable Cataloguing (MARC), now known as the Canadian Committee on Metadata Exchange. It contributes to the international development of MARC 21, allowing bibliographic data to be exchanged and reused seamlessly by all libraries.
In 2001, Riva joined the international Format Variation Working Group, which is tasked with integrating the International Federation of Library Associations and Institutions (IFLA) Functional Requirements for Bibliographic Records (FRBR) concepts into the Anglo-American Cataloguing Rules. This was early groundwork that contributed to the development of Resource Description and Access (RDA).
In addition to Riva's long-term involvement with the development of RDA, she had a major role in the implementation of this new standard. She was a key player in the project that produced a French translation of RDA and then went on to train francophone cataloguers in Quebec and New Brunswick.
In her position as chair of the FRBR Review Group, Riva led the consolidation of three IFLA models into one logically consistent and streamlined one, which is now the basis for RDA. Under her leadership, this model was brought up to date with current conceptual modelling practices and optimized for use in the linked data/semantic web environment.
"Pat has been a driving force in the advancement of collection services at the library," says Guylaine Beaudry, Concordia university librarian and vice-provost of digital strategy.
Beaudry adds that Riva has also been a key contributor to the Bureau de coopération interuniversitaire's partnership between Quebec universities that will provide access to a unified catalogue of more than 20 million items from 18 different institutions.
"This Award of Merit is further testament to Pat's strong influence in librarianship and her significant contributions to the development of bibliographic standards."

Find out more about the Concordia Library.
---