Welcome to the Learning Square!
Concordia's pop-up building opens on January 6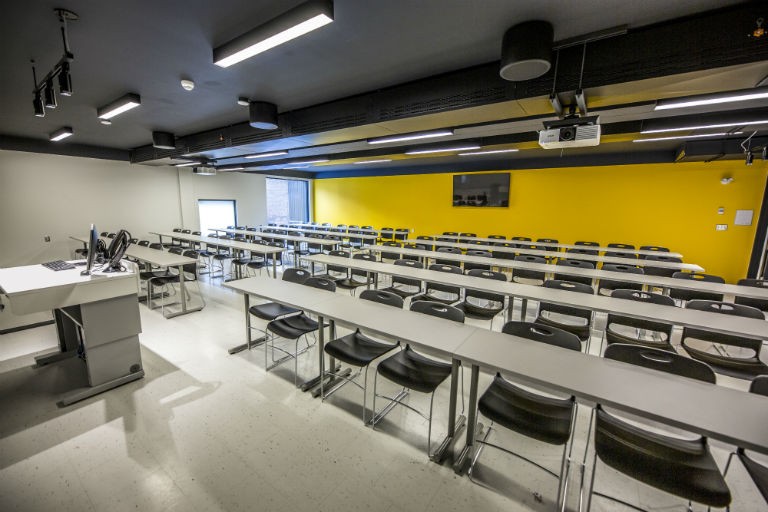 On January 6, the Learning Square (LS) will open its doors to thousands of Concordia students and their instructors.
The new building, located at 1535 de Maisonneuve West (on the north side between Guy and Mackay Streets), will serve them during five years of large-scale renovation work on the Henry F. Hall Building.
The building is a great source of pride for Facilities Management. It provides state-of-the art classrooms, helps solve the university's current space crunch, and was built in record time and on budget!
The LS is made up of eight large classrooms, which can accommodate approximately 80 people per class. Each is equipped with two projectors, large whiteboards and movable tables and chairs. There is also a call button on each podium in case professors need assistance with equipment.
The ground floor of the building is wheelchair accessible, including the individual-use washroom. Those without special mobility needs will be encouraged to use the washroom on the upper floor, which features Concordia's largest gender-neutral facility so far. It includes stalls with floor-to-ceiling doors and a common area with sinks and mirrors.

Learn more about the decision to build the university's first temporary, modular building and about those who helped make it a reality.
---