Introducing Zen Dens — your place for student wellness on campus
Beginning this week, Concordia brings support services, programming and calm environments to each faculty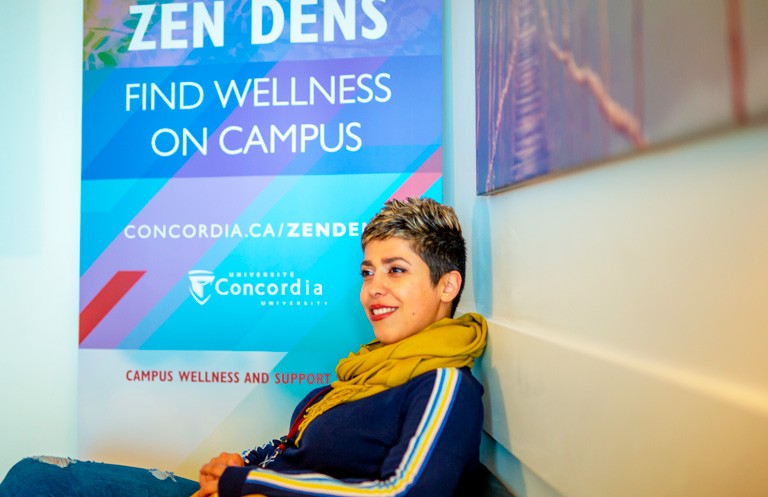 Concordia students now have new ways to connect with wellness support services. This week, the university launched four Zen Den locations across its Sir George Williams and Loyola campuses — and more are planned for the months ahead!
At these Zen Dens, students can meet with health and wellness professionals, including counsellors, health promotion specialists and advisors from the Access Centre for Students with Disabilities. Services are available on a drop-in basis, providing students with a variety of ways to access the wellness support they need, in a timely manner.
The Zen Dens will also be home to trained peer supporters — Wellness Ambassadors — from each faculty. They will also host a variety of wellness events in partnership with community organizations and Concordia programs, such as Art Hives, Yoga Club, Blue Ribbon Therapy Dogs and Vent Over Tea.
The new sites can be found in the following locations:
Guy-Maisonneuve Building, GM 300.22
John Molson Building, MB 5.285
Engineering, Computer Science and Visual Arts Integrated Complex, EV 2.781
Central Building, CC 403

"Everyone deserves empathy," says human relations and psychology student Nora Amar. "My goal as a wellness ambassador is to minimize the gap between when a student reaches out for support and when they identify and access the resources they need."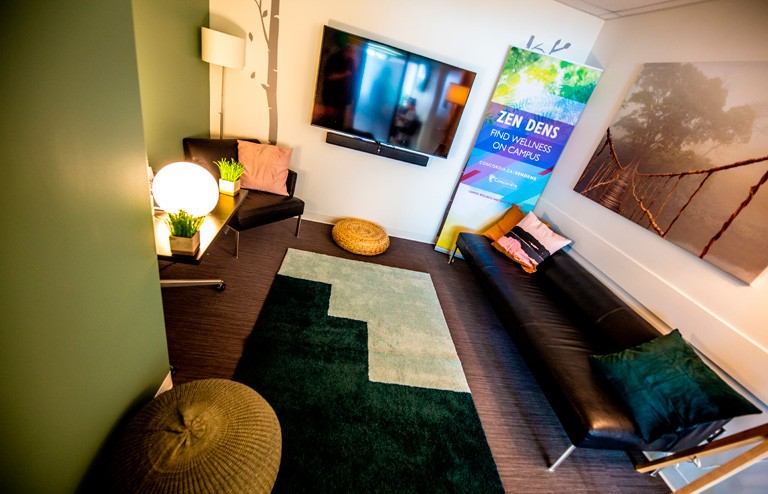 'A variety of delivery models'
The Zen Den approach is inherently holistic and preventive in nature. It builds on promising practices of embedding counselling services in faculties, but adds a uniquely Concordian innovation of offering access to different health and wellness providers.
"By offering a variety of delivery models, more students can access the services most appropriate to their circumstances," explains Howard Magonet, director of Counselling and Psychological Services.
Made possible through a donation from the Rossy Foundation, the Zen Dens respond to recommendations from the 2018 Student Health and Wellbeing Review. It asked the university to extend the ways Concordia supports student health and well-being and develop more spaces for meaningful connection.
"With embedded health and wellness in faculties where students spend much of their time, we aim to break down barriers to access," states Gaya Arasaratnam, director of Campus Wellness and Support Services.
"By bringing our services together, Zen Dens are part of an ongoing effort to cultivate a culture that prioritizes holistic health and well-being."

Find out more about Concordia's Zen Den schedules and programming.

---