Artcade 2019 looks to defy gamers' expectations
JULY 26: The annual exhibition at Concordia features 21 personal and experimental video games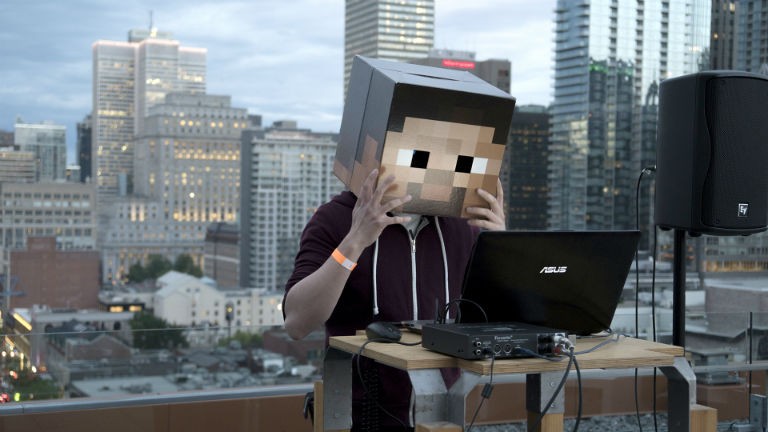 Simon-Albert Boudreault: "The only thing I want the public to think is: 'I guess video games can be that too.'" | Photo by
Vjosana Shkurti
(TAG Research Centre)
Have you ever dreamed of navigating a lunar lander? How about playing a game of Pong with seesaws instead of paddles? Do you want to talk to a giant deer?
If you answered yes to any of these questions, Artcade 2019 has you covered.
Organized by the Flop Collective and the Concordia-based Technoculture, Art and Games (TAG) Research Centre, Artcade is a free, one-night-only exhibition showcasing alternative video games by local developers.
The July 26 event gives participants the chance to play 21 games, including four by Concordia graduate students.
The evening also offers gamers a magnificent panoramic view of the Montreal skyline from the 11th floor terrace of the Engineering, Computer Science and Visual Arts Integrated Complex (EV Building).
"The location is unbeatable — you just don't find public terraces like this in town," says Simon-Albert Boudreault, a student in Concordia's Department of Design and Computation Arts and founder of the Flop Collective.
Boudreault hopes that Artcade's mix of cutting-edge experimental and personal creations is able to break down preconceptions people have toward video games.
"The only thing I want the public to think while walking home is: 'I guess video games can be that too,'" he says.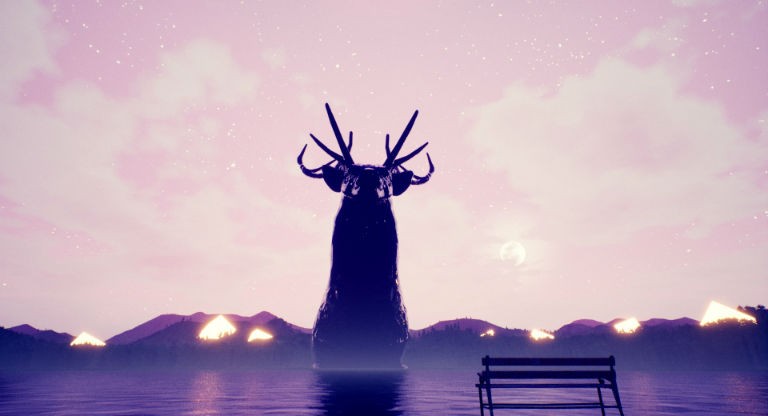 Artcade 2019 gives participants the chance to play 21 games, including four by Concordia graduate students.
An opportunity to exhibit difficult and experimental games
Eileen Mary Holowka (MA 17), a PhD student in the Department of Communication Studies, is excited to be a part of this year's Artcade. She developed her interactive narrative game, circuits, as part of her master's degree in creative writing at Concordia.
"Local Montreal indie game communities have been incredibly helpful in my journey into game development, and Artcade is a big part of that," Holowka says.
"It's not just about getting support for your work, but also having the opportunity to exhibit game-related work that might be more difficult to share or more experimental."
Holowka created circuits as a way to explore what it means to remember, witness and talk about sexual trauma. She says its development was part of her move away from poetry and into other kinds of storytelling.
"It's a difficult 'game' and it also defies a lot of what 'gameyness' tends to mean," Holowka explains.
"But I think it's also a deeply interactive project, and so it always means a lot to have spaces where I can share it with others."
Boudreault agrees and is hopeful Artcade can help launch an even more ambitious project soon.
"We're aiming to create an art exhibit that will eventually be recognized as an established new media exhibit dedicated to art games, which is currently non-existent in Montreal," he says.
Boudreault credits his time at Concordia for giving him the space to explore whatever he wanted.
"Other schools see game development in very dry and pragmatic ways. Computation Arts gave me the space to make art that was not games but that used the language of games."

Get your tickets for Artcade 2019. They're free!
Learn more about Concordia's Department of Design and Computation Arts.
---