'It was a collaborative effort to combine school with community involvement'
Students in a new Concordia communication studies class create a digital recipe book with a focus on sustainability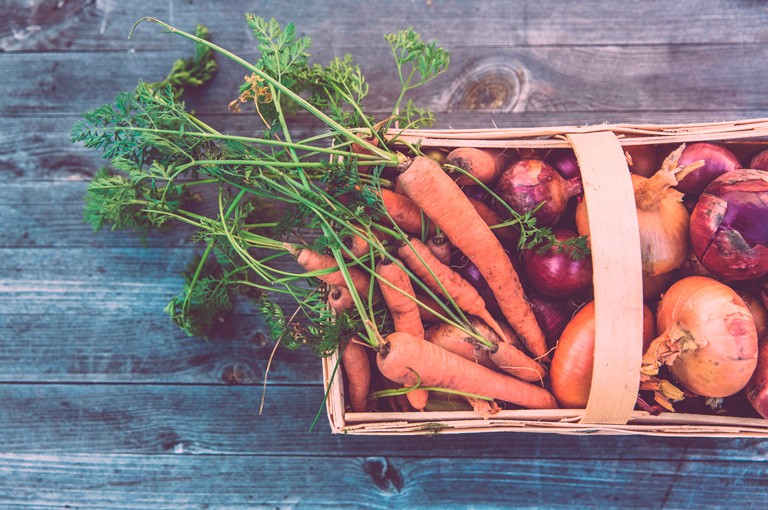 Liz Miller: "This has been one of my favourite classes to teach because food is universal." | Photo by
Markus Spiske
There's no question that we need food to survive.
Yet for Elizabeth Miller, professor in the Department of Communication Studies in Concordia's Faculty of Arts and Science, food represents much more than sustenance.
It's also a window into issues concerning identity, interpersonal relationships and culture, as well as industrial food systems and their environmental and sociological implications.
These are some of the lenses through which students in Miller's Food, Media and Culture (COMM 455) class explore and create conversations around food.
"It's not a sociology class; we look at these issues from a communications standpoint and review how these topics are expressed through different mediums," Miller explains.
"It's about challenging ourselves as communicators to examine the critical link between information and action. Food is a great topic with which to do so because it touches everyone."
Classroom and community links
Miller notes there's a growing momentum surrounding sustainability and food studies at Concordia, and her course fits into that wider trend by working to link pedagogy to the broader practice of sustainability on campus and beyond.
As students learn more about the complexities surrounding food, they're also introduced to university and community initiatives happening around them.
"These are complicated issues, so it's easy to become either scared, anxious or overwhelmed the more you learn. That's why it's important to also see how real people are responding in local, grounded ways."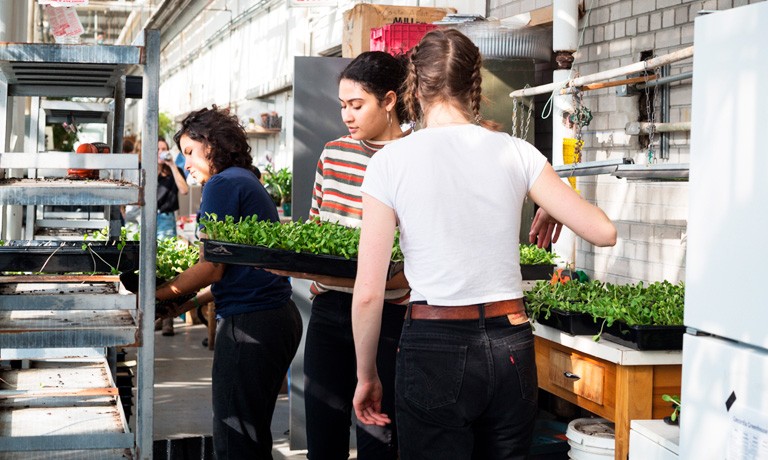 Photo by Clarisa Mendoza
Food Fighters
One of the first projects tackled in last term's class was titled Food Fighters, a class-wide assignment that saw all 25 students contribute to the creation of a small publication, Instagram campaign and podcast series.
The idea? Talk to people who are actively promoting sustainability and ethical consumption on campus and communicate their message through effective and easy-to-digest media formats. The result was a digital recipe book that included profiles and interviews with each "food fighter."
Samantha Scenna is a third-year communication studies student who acted as one of the project's executive producers.
"It was a collaborative effort to combine school with community involvement, and we developed skills and knowledge that were not only useful for the course assignments but extended to our actions outside of the classroom," she says.
"The recipe book we created about various alternative food players at Concordia was such an interesting exercise because it allowed us to discover the resources available to us on campus."
For Miller, the project was not only a way to identify who's making a change at Concordia but also to test out the possibilities of a collaborative initiative.
"It was about our potential to think from an interdisciplinary standpoint about how we can tackle some of the more complex issues of our time."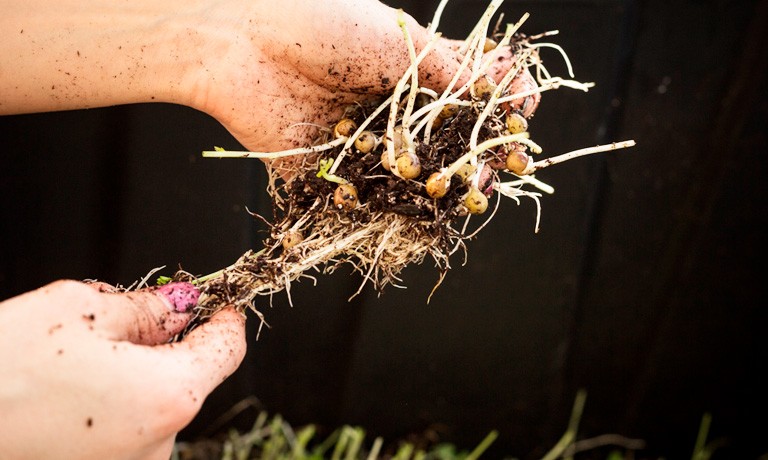 Photo by Clarisa Mendoza
A personal cause
While last term was the first time Food, Media and Culture was officially "on the books" — and as such, will be a regular offering for students in communication studies going forward — Miller previously taught iterations of the course under a special topics title.
"I have devoted the last 18 years of my life to doing collaborative media projects about issues concerning water, food and sustainability. I've been both tracking films about these issues and making them. It's a very personal issue for me," she says.
Every year Miller brings a new theme into play as a kind of guiding force. This past term focused on the trajectory of waste and coincided with Concordia's sustainability conference, where her students presented their work.
"This has been one of my favourite classes to teach because food is universal and an incredible entry point to such a wide range of issues."

Learn about Concordia's passionate food fighters, their recipes and their experiences.
Download the Concordia Food Fighters recipe booklet.
Find out more about Concordia's Department of Communication Studies.
---