With Concordians' support, Centraide of Greater Montreal's 2018 campaign raises $57.5M
The 2018 Concordia Centraide Campaign took in more than $162,000 as part of the larger effort to provide for Montrealers in need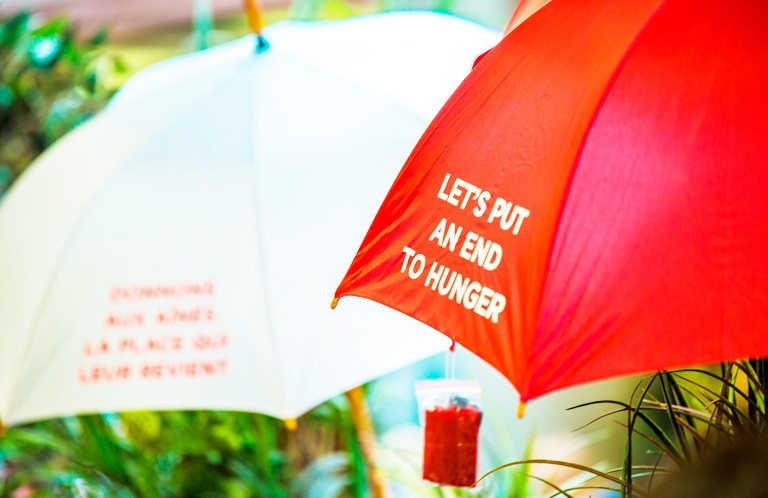 The 2018 Concordia Centraide Campaign ran from October 22 to December 10 and raised more than $162,000.
Centraide of Greater Montreal announced on February 18 that its 2018 annual campaign raised $57.5 million. The funds will support 500,000 Montrealers and 350 local agencies and projects.
Concordians played their part in that accomplishment. The 2018 Concordia Centraide Campaign, which ran from October 22 to December 10, surpassed its goal and raised more than $162,000.
"The success of this year's Centraide campaign once again shows how invested Montrealers are in the welfare of the entire community," says Concordia President Alan Shepard. "And as we saw from the results of our own campaign, members of the Concordia community, too, embody our direction to embrace the city, embrace the world."
"We are very proud of the way so many faculty, students and staff stepped up to lend their support to the campaign," says Nadia Bhuiyan, vice-provost of Partnerships and Experiential Learning and campaign co-chair. "They did so through financial contributions as well as by volunteering in a variety of other ways."
"We're already thinking of the 2019 campaign — we've set the bar high but I have no doubt that we'll again hit and surpass our goal," adds Philippe Beauregard, chief communications officer and the other campaign co-chair. "We're already looking forward to kicking off the campaign in the fall and gathering another excellent team of volunteers."
For the first time in its history, the 2018 Concordia Centraide featured its own slogan: "Give to Centraide — YUL be glad you did." It also had its own custom branding and French web presence.
Centraide also announced that former Concordia chancellor L. Jacques Ménard (BComm 67, LLD 06), president emeritus of BMO Financial Group, Quebec, received the Michèle Thibodeau-DeGuire Award for his exceptional contribution to the development of Centraide of Greater Montreal.

To help Centraide continue to improve and offer you a better experience during its 2019 campaign, please complete this short survey.
Find out how to volunteer or get involved in Concordia's Centraide campaign by emailing centraide@concordia.ca.
---