Mark Villacorta: 'We all benefit from different perspectives'
Concordia welcomes its first senior lead of Equity and Diversity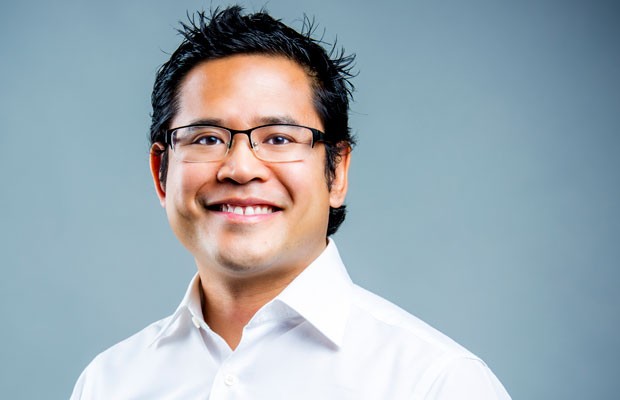 Concordia's Office of the Provost has hired Mark Villacorta as the first senior lead of Equity and Diversity. The new position will help ensure that inclusion is woven into the fabric of the university culture.
"We want to continue attracting and supporting faculty with diverse backgrounds, who bring a wide array of experiences and ways of knowing to the excellence of our intellectual community," says Graham Carr, provost and vice-president of Academic Affairs.
"While the university already has some processes in place to help guard against biases in decision-making around faculty appointments, we need to be more robust in translating our stated principles into practice."
Carr adds that these are important priorities for universities across Canada, and Concordia is proud to take part.

Diversity and inclusion hiring
Nadia Hardy, vice-provost of Faculty Relations, has already begun working with faculty hiring committees on search and interview practices, discussing unconscious biases and the benefits of diversity in academia.
Villacorta's addition to her team is perfectly timed with the start of the new academic year.
"Mark will be a tremendous asset as we move toward further ensuring that the university's hiring practices are structured to value diversity as a potential source of strength," Hardy says.
"His mandate includes developing an equity and diversity plan for faculty, as well as workshops and training for faculty and administrators on diversity and equity issues in hiring and opportunities for promotion."

Experience and insight
Villacorta brings with him extensive experience in social issues and cultural education.
Prior to his new appointment, he worked at the University of Michigan, the University of North Carolina at Greensboro and most recently at East Carolina University in directorship roles in the areas of intercultural and multicultural affairs.

'We need to recognize diversity's inseparability from excellence'
Can you tell us a bit more about yourself?
Mark Villacorta: I was born and raised in Montreal. After completing my undergraduate studies at McGill, I went on to pursue my PhD in Psychology at the University of Michigan.
That's where I first became involved in diversity and equity issues through teaching, research and student leadership. I then worked in administration with a focus on social justice education, diversity and student affairs in Michigan and North Carolina.
After 17 wonderful years, I've finally returned home and I'm excited about the opportunity to work with faculty on building an even more inclusive community at Concordia.
How does your role support the creation of a next-generation university for faculty and students?
At its heart, my work is to support the institution in becoming a global leader in research and education. In order to do that in the 21st century, it is essential that we foster an environment that is as welcoming, supportive and inclusive of people from all backgrounds.
Research has demonstrated the powerful impacts of diversity on an organization's bottom line, such as increased learning, problem-solving, productivity and teamwork. Many institutions, from Fortune 500 companies to universities, recognize this and have taken significant steps to diversify their ranks.
It is important that we have these conversations at Concordia and shift the conceptualization of diversity from a deficit perspective to recognizing its inseparability from excellence in today's interconnected global economy.
I heard that you're working on preparing a workshop for the Canada Research Chair hiring committees. Can you say a bit more?
Yes! The program is a prestigious endeavour by the federal government to attract and retain some of the most accomplished and promising academics from all over the world.
The government understands that issues of equity and inclusion are integral for excellence in its research enterprise. As such, they've made it imperative that all participating institutions not only foster an inclusive and supportive workplace, but also meet their diversity and equity targets.
My role in this is to support Concordia's search committees in ensuring that they consider the most qualified candidates of all backgrounds. Importantly, this is a partnership between the Office of the Provost and the individual search committees. Our focus will be on ensuring an equitable process while respecting academic autonomy.
What are your next steps?
My immediate next steps are to make connections with departments within faculties across the university who are looking to conduct searches in the upcoming academic year. That way we can have discussions on how to ensure we get the most qualified candidates who will take Concordia to the next level of innovation and leadership.
I am also interested in meeting as many Concordians as possible in order to understand and connect with the daily experiences, context and aspirations of our community.
Ultimately, I intend to work with faculty and administration on long-term plans for fostering the university of the future here at Concordia.

Find out more about Concordia's Nine Strategic Directions.
---