Give your PhD a global perspective
Pursuing a cotutelle opens doors for international research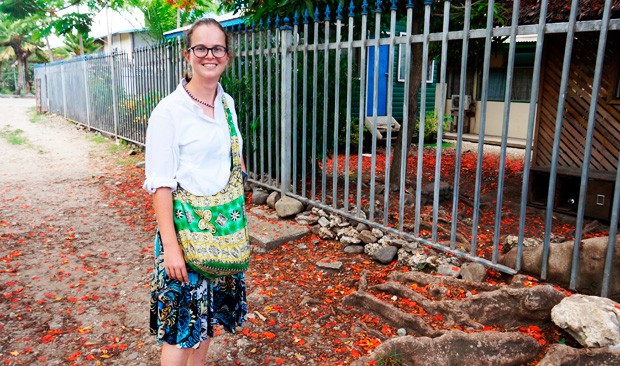 Stephanie Hobbis: "The cotutelle program allowed me to continue my studies at Concordia while expanding my network abroad." | Photos courtesy of Stephanie and Geoffrey Hobbis

When Stephanie Hobbis (PhD 16) set out to research experiences with foreign states and peacebuilding in the Solomon Islands, she wanted to work with leading researchers in her field.
Christine Jourdan, professor of sociology and anthropology in the Faculty of Arts and Science, agreed to supervise her PhD work, but Hobbis saw an additional opportunity with Concordia's cotutelle program.
Through supervision shared across two institutions, she was able to earn a joint PhD degree with the École des hautes études en sciences sociales (EHESS) in Paris.
"Christine was a great supervisor for my project, but she is the only faculty member in the Department of Sociology and Anthropology who works in Melanesia," Hobbis explains.
"EHESS is home to many well-known Melanesian anthropologists and the cotutelle program allowed me to continue my studies at Concordia while expanding my network abroad."
Now a postdoctoral fellow at the University of British Columbia (UBC) Okanagan, Hobbis says the program fundamentally changed her thesis because she was able to work with faculty members and graduate students in two countries.

'A wider range of expertise to draw on'
Her husband, Geoffrey Hobbis, also earned a joint PhD degree from Concordia and EHESS this year.
He credits the Centre de Recherche et de Documentation sur l'Océanie (CREDO) in Marseille for offering him a chance to work with established and emerging experts on Melanesia and the rest of Oceania.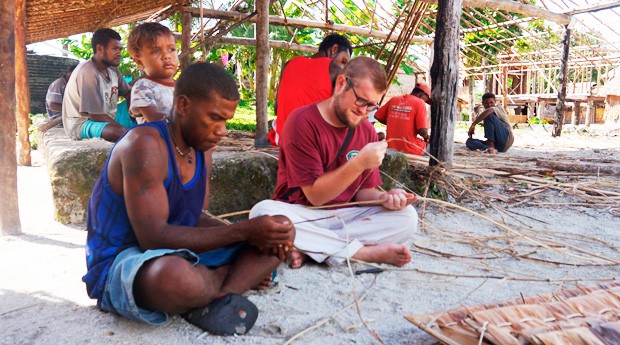 Geoffrey Hobbis: "Having co-supervisors gave me a wider range of expertise to draw on and develop."

"While there are several Canadian anthropologists working in Melanesia, they are scattered across the country," says Hobbis, who's now an associate postdoctoral fellow at CREDO and lecturer at UBC Okanagan.
The feedback he received from Jourdan and Pierre Lemonnier, director of research at the Centre national de la recherche scientifique, helped develop his work in unexpected ways.
"Having co-supervisors gave me a wider range of expertise to draw on and develop."
Paula-Wood Adams, dean of Graduate Studies, says the main advantage of doing a cotutelle is that it allows students to start their research within a broader network.
"They make connections in different countries and work in ways they wouldn't be able to at one university. It's a completely different experience."

Diverse orientations and strengths
Stephanie Hobbis advises anyone considering a cotutelle to find ways it can add value to their Concordia-based offering.
"Look for a department or research group with complementary but different theoretical orientations, geographical focuses or methodological strengths," she says.
Geoffrey Hobbis says the program can provide financial incentives as well.
"As a university student in France, I was eligible for more funding opportunities. For instance, the cotutelle helped me get a significant fieldwork grant from the Fondation Martine Aublet at the musée du quai Branly - Jacques Chirac in Paris."

Learn more about Concordia's cotutelle program.
---