It's (Atlas) Obscura Day in Montreal!
On May 6, Concordians join the movement to unearth urban treasures around the world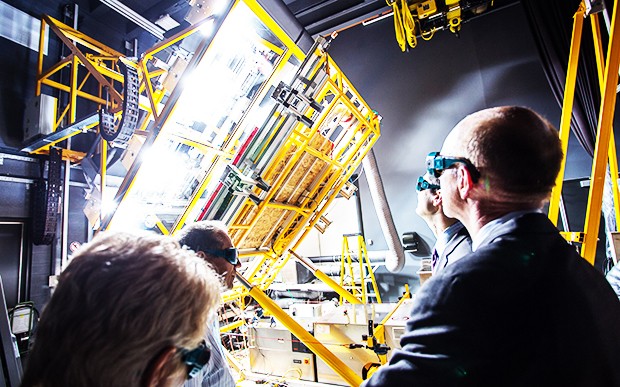 A kayak exploration through the largest ship graveyard in the western hemisphere. A guided visit of the world's first nuclear power plant. A classical concert in an abandoned hilltop spy station outside Berlin.
Thanks to Atlas Obscura, thousands of people around the world are enjoying fascinating public tours of hidden gems in backyards from Toronto to Timbuktu to Montreal.
And now, Concordia is taking up the Obscura Day challenge. On Saturday, May 6, the university is organizing a dazzling lab visit.
Participants are invited to discover Concordia's large-scale solar simulator, located in the basement of the Henry F. Hall Building (H). It's designed to reproduce natural sunlight in order to test various systems like solar panels, photovoltaic modules, solar air collectors, solar water collectors and a range of building-integrated solar systems.
"It's the only university lab where you can get a tan while designing sustainable energy systems," says Andreas Athienitis, director of the Concordia Centre for Zero Energy Building Studies.
Get your tickets for the Obscura Day solar simulator tour at Concordia, which begins at 10 a.m. on Saturday, May 6. Share your experience on social media with those participating across the globe by using the hashtag #obscuraday and tagging Concordia on Twitter, Instagram or Facebook!
---