The RBC Canadian Painting Competition: 15 finalists, 5 Concordians
The national prizewinner will be announced September 20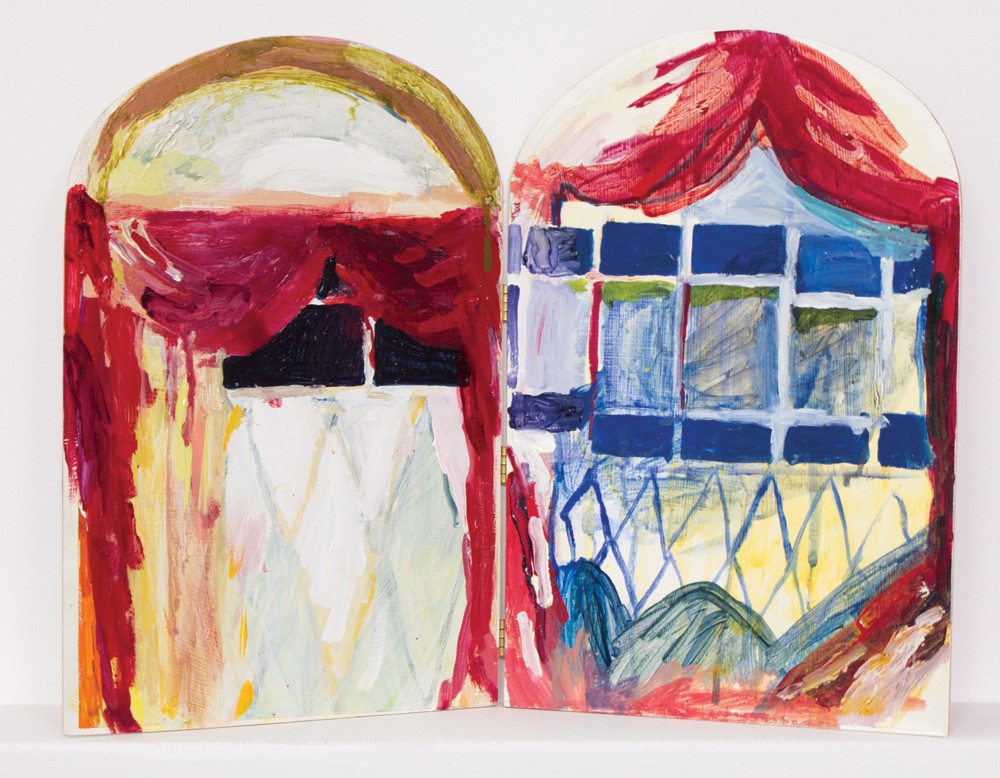 Maritime Plaza Hotel, Window Set 2
, 2016, by Cameron Forbes. | All images courtesy of the artists

Which emerging Canadian artist will take home $25,000?
Five painters from Concordia's Department of Studio Arts — one more than last year — are on the short list for the 2016 RBC Canadian Painting Competition.
There were 568 submissions to the 18th edition of the national competition, which was established in 1999 by RBC with the support of the Canadian Art Foundation. The winner receives a purchase prize of $25,000 and the two honourable mentions each receive $15,000. Their three paintings will also become part of the RBC corporate art collection. The remaining 12 finalists receive $2,500.
The goal of the competition is to nurture Canadian visual artists early in their career by providing them with a forum to display their artistic talent to the country and hopefully open doors to future opportunity.
Here are the five Concordia contenders:

Cameron "Cam" Forbes (current MFA student)
Saskatchewan native Cameron Forbes is currently completing an MFA at Concordia while exhibiting her work in galleries and alternative forums, including various domestic environments, public access television, the internet and community festivals.
She completed a BFA from the Nova Scotia College of Art and Design in 2005, and also studied at the Kootenay School of the Arts and the School of the Art Institute of Chicago.
"Primarily, I am interested in the landscape we occupy as individuals and as communities," Forbes says in her artist statement. "Canada has a long tradition of landscape painting. Most people are as familiar with viewing paintings of natural landscapes as they are with seeing it with their own eyes. The relationship between these modes of being with the country — as passive and active observer — fascinates me."

Brian Hunter (BFA, 07)
Born in Winnipeg in 1985, Brian Hunter works in sculpture, installation and video, in addition to painting. He trained at Concordia, where he earned a BFA in 2007.
Hunter gained attention first in 2010 with his outdoor series comprised of used mattresses propped up against trees and painted with naked bodies and flowers.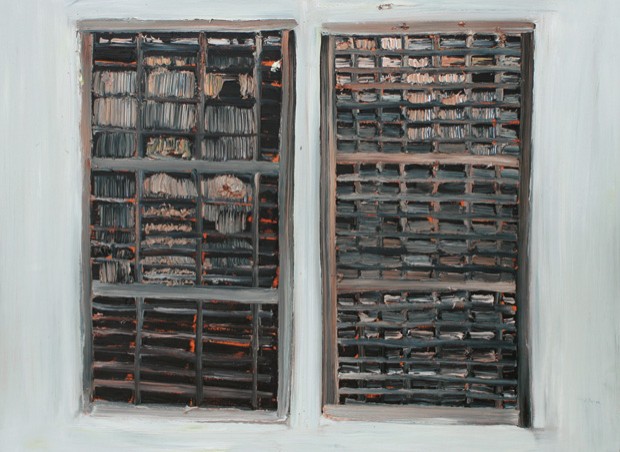 Two empty trays mounted vertically
, 2015, by Brian Hunter.

"I'm interested in wisdom, or searching for some type of approval," he told Ion Magazine.
"I think I'm pretty cliché, but a lot of my ideas in all my work can be summed up as coming of age."
Hunter's work has exhibited at Canadian sites such as Platform Centre in Winnipeg, Richard Rhodes Dupont Projects in Toronto and Art Souterrain in Montreal, as well as at locations in South Korea, where he did a residency in 2012 and 2013.

Hanna Hur (BFA, 08)
A native of suburban Toronto, Hanna Hur was born in 1985 and now works between Toronto and Los Angeles. She describes her practice as centering on emotional, healing and spiritual themes, influenced at times by Agnes Martin.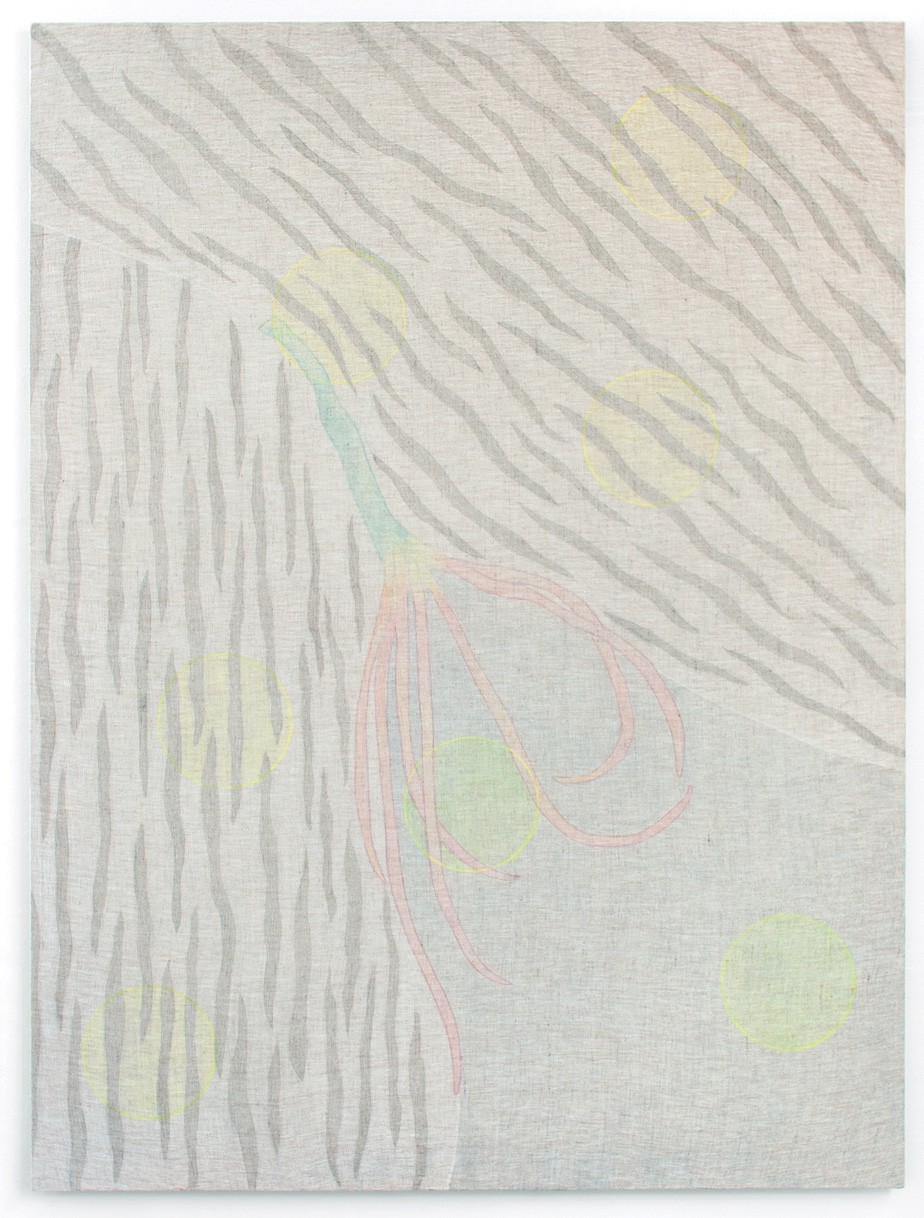 The Fool
, 2016, by Hanna Hur.
"While we are often presented with something very cool, distant yet clear in Hur's work, we are also overcome with a feeling that a suffering exists, one that cannot be expressed directly to us as viewers," said art writer Loreta Lamargese in The Editorial Magazine. "But I could also be totally wrong. There may be no suffering at all. And it's exactly then that Hur's work transfixes."
Hur received her BFA from Concordia in 2008. Her work has shown at venues such as Tomorrow Gallery in New York, Shanaynay in Paris and a 2014 solo exhibition at Daniel Faria Gallery in Toronto. She was also a 2015 finalist for the RBC Canadian Painting Competition.

Justine Skahan (BFA, 07)
Born in Montreal, Justine Skahan obtained her BFA in Studio Arts with Distinction from Concordia University in 2010. She's currently pursuing her MFA at the University of Ottawa.
Skahan's work is inspired by everything from pop culture icons to urban planning — a lot of which, she said in a recent interview, is focused on the way "natural elements and architecture co-exist."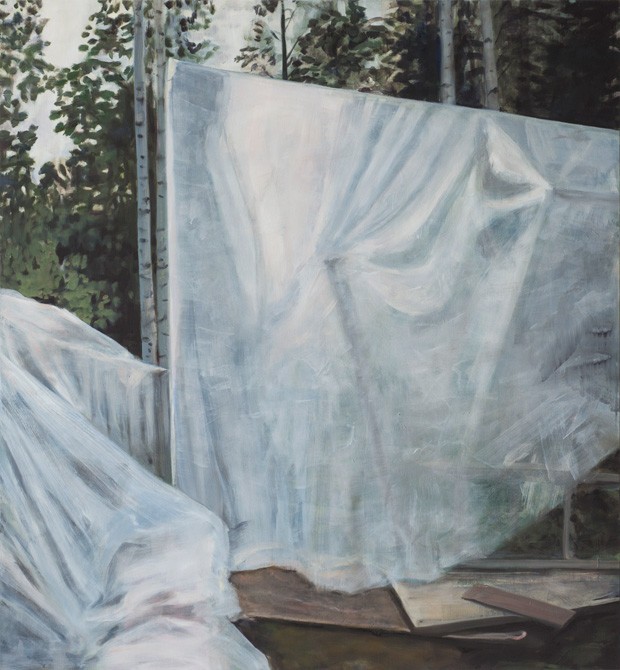 Home
, 2016, by Justine Skahan.

The recipient of the inaugural Stonecroft Foundation Venice Scholarship in 2015, Skahan has completed residencies at the Banff Centre as well as the Wild Bush Residency in Val-David. Her work has been shown at Lonsdale Gallery in Toronto and Karsh-Masson Gallery in Ottawa. The Central Art Garage in Ottawa will host her master's thesis exhibition next month.

Nika Fontaine (former student)
Montreal native Nika Fontaine studied at Concordia before moving to Berlin, where she has lived and worked since 2008. Her multidisciplinary practice includes performances, web works, music as well as paintings. But as she said in one 2015 interview, "I started with painting and I think this will ever be my beloved medium."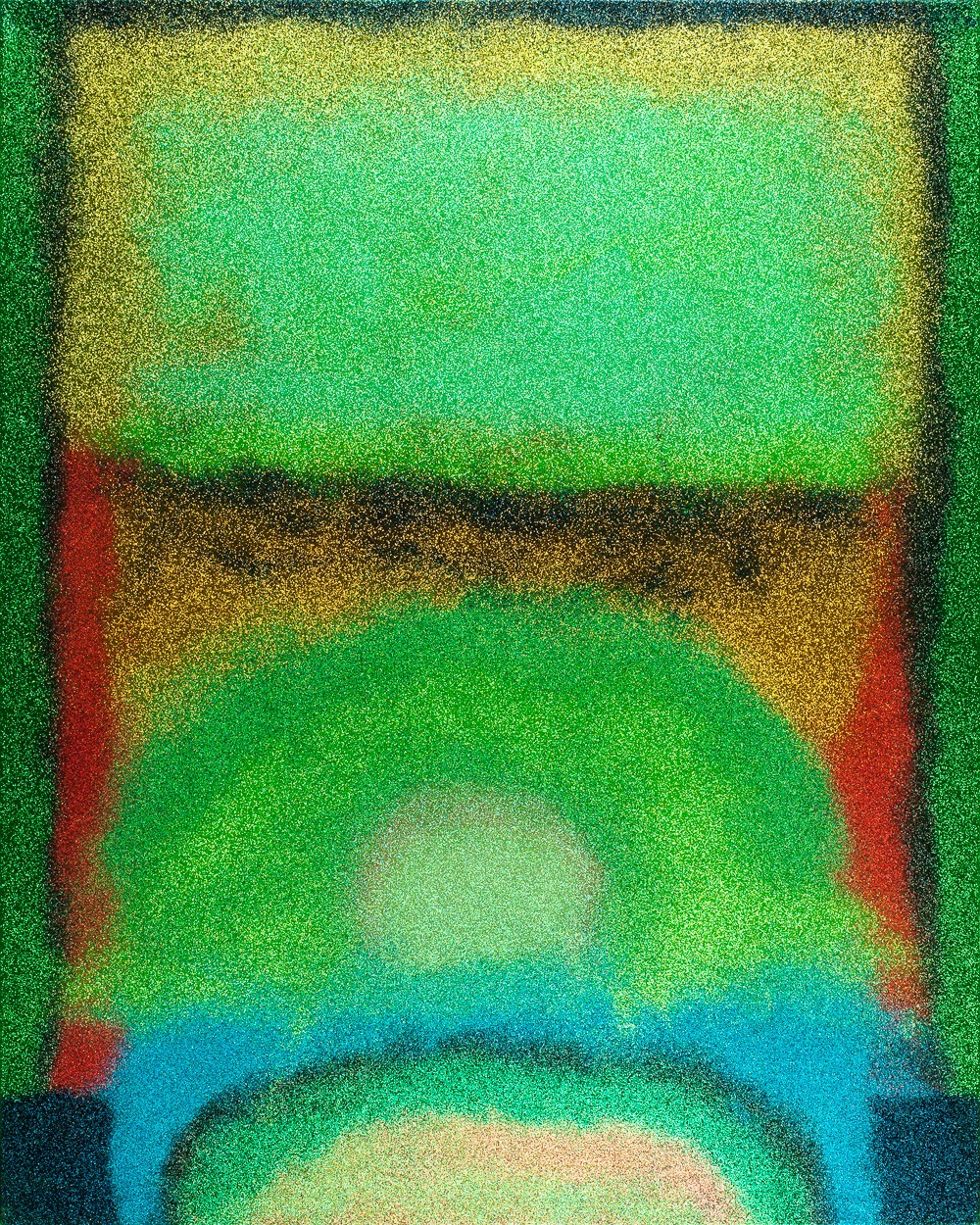 Schnell Schnell 17
, 2015, by Nika Fontaine.

In her work, Fontaine mainly explores themes of death and kitsch, employing such materials as glitter, rhinestones, crystals, lace, velvet and marble. "I want to sublimate kitsch in an implosion of fireworks," she says in a description of her work. "The different mortuary practices and spiritual beliefs fascinate me, and form the thematic core of my artistic research."
The winner of the 2016 RBC Canadian Painting Competition will be announced on September 20 at the Power Plant in Toronto.
Find out more about Studio Arts at Concordia.
---