Concordia's District 3 is helping to build one of the world's smartest cities
On June 9, Montreal Demo Day brings together six leading startup incubators and accelerators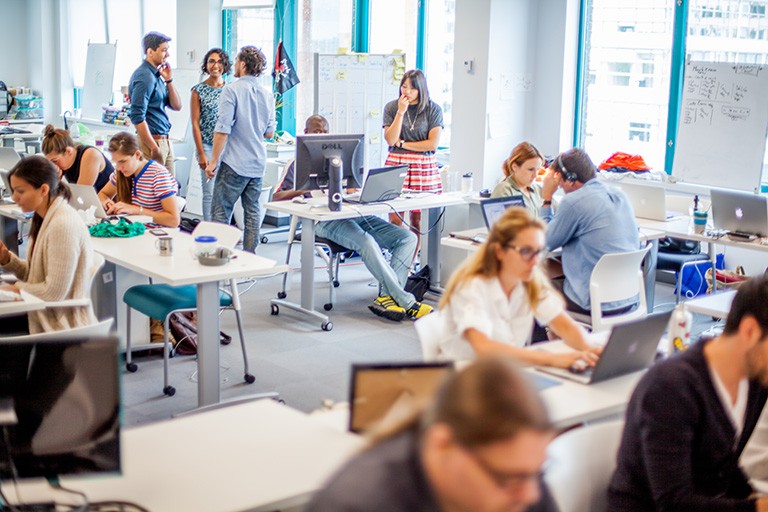 D3 director Xavier-Henri Hervé says Demo Day will showcase Montreal's dynamic startup community.
Innovation will be the theme on June 9 at Montreal Demo Day 2016, a forum for creators and entrepreneurs to communicate their startup ideas to business leaders, investors and government representatives.
The event, taking place at Scena in the Old Port, marks the first time the city's startup accelerators collaborate to produce a gathering of such a scale. More than 600 people are expected to attend.
Led by District 3, Concordia startup incubator, and Canada's first smart city accelerator, InnoCité MTL, Montreal Demo Day also brings together the Founder Institute, TandemLaunch, FounderFuel and Centech (École de technologie supérieure).
The event is supported by the City of Montreal as part of its action plan to position it as one of the world's smartest cities.
The 2015 Global Startup Ecosystem Ranking recognized Montreal's strengths in this regard, placing the city at number 20 among urban centres with the right financial, entrepreneurial and creative climate to support the development of exciting new companies.
"Montreal Demo Day 2016 will be a dynamic illustration of the forces currently active within Montreal's startup community," says Xavier-Henri Hervé, director of District 3.
"These are the 'energizers' who will position our city among the world leaders in technological and entrepreneurial innovation."

The public portion of Montreal Demo Day - 2016 begins on June 9 at 8 p.m. Buy your tickets now.
Read more about District 3, Concordia's startup incubator.
---