A collaborative approach to training tour guides
Concordia's revamped course for Montreal Museum of Fine Arts volunteers focuses on inclusion and exchange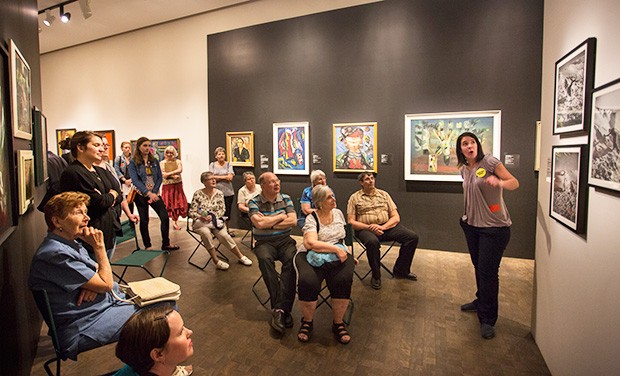 Two downtown neighbours with overlapping missions and values are working together in a whole new way.
A partnership between Concordia and the Montreal Museum of Fine Arts (MMFA) will see eight new programs developed by the university's faculty and staff.
One of them involves a major overhaul of an existing, specialized training program for prospective museum guides, offered through Concordia's Centre for Continuing Education (CCE).
The 72-hour course, Commit to Wellness at the Montreal Museum of Fine Arts: Training for Aspiring Volunteer Guides, takes the focus off names and dates, and puts it on dialogue.
"It's all about engaging visitors through questions and conversation rather than by feeding them facts," says Brenda Grant, administrator of Curriculum Development at the CCE. "It challenges students to rethink the traditional role of the museum guide."
The course's developer and instructor, Emily Keenlyside (MA, 05), says she had a dialogic approach in mind when designing the class, to encourage collaborative learning.
"We're broadening the various entry points through which people can understand and relate to art," says Keenlyside, who wrote her master's thesis on adult learning in art museums.
"The older model saw the guide stand beside the artwork and tell their audience what it meant. This model sees the guide transmit information as it pertains to participants' comments, questions and experiences."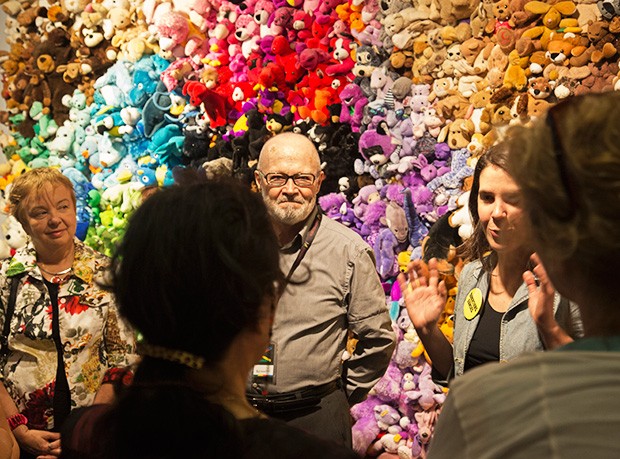 Jean-Luc Murray, director of education and cultural action at the MMFA, says the centre's revised offering will help define the museum as a place of inclusion, diversity and peace.
"The new approach and content of the CCE program critically responds to the ever-changing realities of the museum and its public," says Murray. "It aims to prepare aspiring guides with the necessary skills needed to interact with visitors based on their particularities and lived experiences."
Lillian Elvir graduated from Concordia with a degree in economics in 1984. She returned to the university this fall to take the CCE course. The experience has given her more than she ever anticipated, she says. "It turns you upside down, and it takes about a week to realize what it's really all about."
Students may go in with the impression that they're going to become art experts, but the course is more ambitious than that, she adds.
"At its core, it's about engagement, diversity, inclusiveness and creating meaningful experiences," she says. "It's more profound than just talking about the technical aspects of a painting."
Retired Université du Québec à Montréal mathematics professor Louis Charbonneau enrolled in the CCE course to meet new people. So far, he says, it's been a rewarding challenge.
"It's more difficult than just giving out information on a particular art object, because you have to envision all the directions the conversation might take you," he says. "You must have a deeper understanding of the object, and of your audiences."
Charbonneau adds that the dialogic approach to guiding means visitors retain more of the information they receive during the tour because they are actively involved in analyzing and giving meaning to what they're shown.
Moreover, Keenlyside says that each time a guide revisits an object with a new group they can expect it to take on new significance. That's something Elvir looks forward to.
"I think I speak for all my classmates when I say it's been an enriching experience, and that every class we've learnt something new about ourselves."

Find out more about the CCE and the application process to become a museum guide.
---