Live painting, immigration mementos and bio art
FOFA Gallery reveals its eclectic, international fall line-up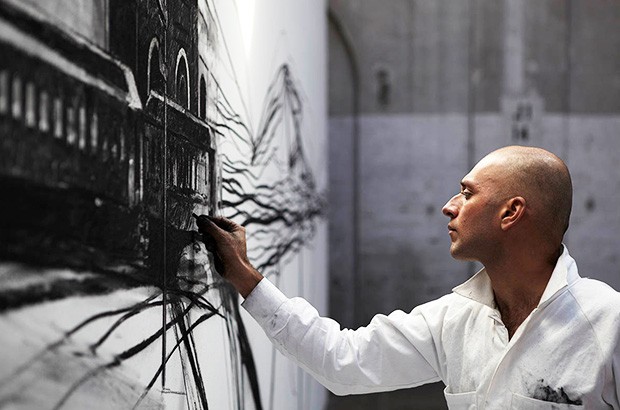 "Blackening IV : Bay 19," by Nikhil Chopra. Carriageworks, Sydney. 2012. | Courtesy of the artist
Concordia's FOFA Gallery is starting off its autumn season with international flair, including the presentation of a much-anticipated artwork by renowned Indian artist Nikhil Chopra.
Chopra made a name for himself through live painting performances and larger-than-life drawn canvases. For example, in 2012, he painted the massive The Blackening IV: Bay 19 over 36 hours as part of an artist residency in Australia.
FOFA Gallery director Jennifer Dorner says Chopra's upcoming drawing performance is the result of several years of discussions and funding applications.
Working with Concordia faculty member and curator Renée Baert, Chopra will perform for 57 hours from September 18 to 20 at Jarry Park where he will draw on a large canvas to be displayed later at the FOFA Gallery.
This pre-named work of art, La Perle Noire, will be on display at the gallery's main space until October 23.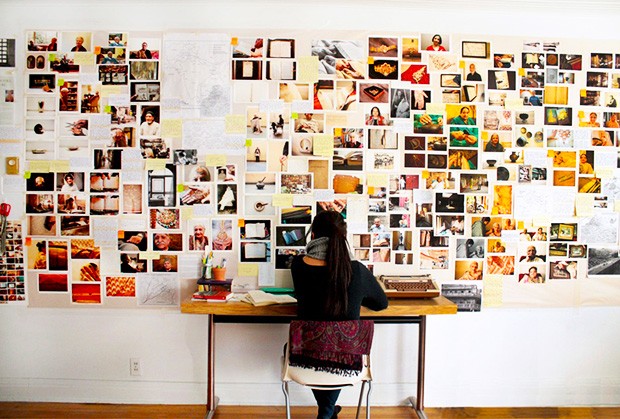 Aanchal Malhotra's MFA thesis project "Remnants of a Separation" attempts to narrate an alternative history of the 1947 Partition of India through its material remnants. | Image courtesy of the FOFA Gallery
Concordia MFA student Aanchal Malhotra will present her final thesis exhibition, Remnants of a Separation, from September 8 to October 23 in the York Corridor Vitrines of the Engineering, Computer Science and Visual Arts Integrated Complex (EV).
Remnants of a Separation is an attempt to tell the story of the religious migration triggered by the 1947 partition of India, which created the sovereign states of Pakistan and India.
Dorner says Malhotra's exhibition, which comprises hundreds of small photographs, will be a welcome challenge for the installation team.
The photographs are of the belongings of people caught up in the partition migration. These objects range from heirlooms to mundane household items.
Malhotra's exhibition was chosen by the gallery's five-person selection committee from dozens of applications competing for exhibition space.
"She is an emerging artist, so we thought it would be nice to show her work in the same space as a more established artist from the same region [Chopra]," Dorner says.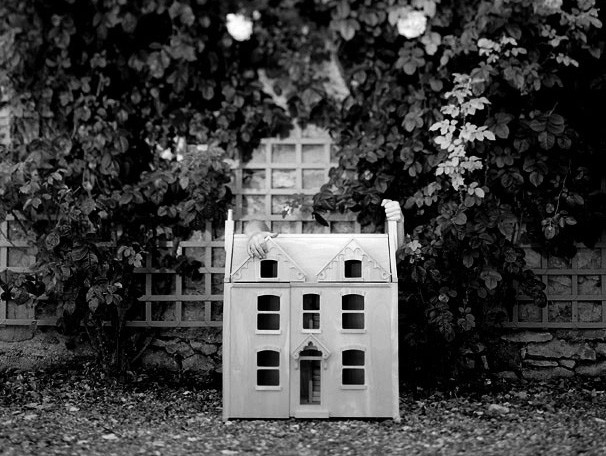 "La femme maison," by Yoshimi Lee. 2015. | Image courtesy of the FOFA Galley
Concordia MFA student Yoshimi Lee will explore the question of "home" with her La femme maison.
Dorner says Lee's upcoming exhibition focuses on Lee's own experience and identity as a mother and image maker.
Part photo exhibition, part auditive experience and part performance, Lee's La femme maison will be on display at the FOFA Gallery from September 8 to October 23.
All three of the exhibitions will have a communal vernissage at the FOFA Gallery on September 17 from 7 to 9 p.m.
The gallery will get cleared out in late October to make way for WhiteFeather Hunter's and Tristan Matheson's Biomateria and Contagious Matters. The exhibition is timed to coincide with Hexagram-Concordia's hosting of Re-Create 2015, a multidisciplinary creative conference founded by Media Art History. This annual event, which takes place in various locations, is focused on the theories, methods and practices of research creation.
Biomateria and Contagious Matters is a series of works that takes on a scientific edge by looking at human biology and contagion theory. The mixed-media exhibition will include biotextiles, science-lab equipment, digital renderings and other materials. It runs from November 2 to December 11, with a vernissage from 7 to 9 p.m. on Thursday, November 5 — the first day of Hexagram's Re-Create 2015.
Check out what else is going on at Concordia's art galleries.
---