Countdown: new Student Information System launches January 26
Super Users and Student Helpers to provide transition support
January 14, 2015
Source: University Communications Services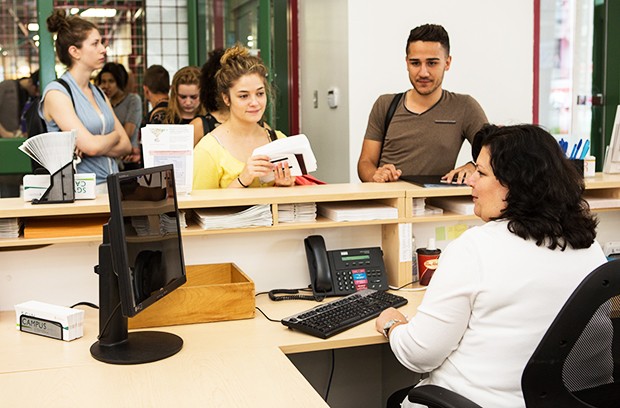 With only 12 days left before the big switch to the new Student Information System, staff are busy preparing for the exciting transition.
The new SIS is a software package from Oracle/PeopleSoft called Campus Solutions that will replace SIMS — the university's 32-year-old legacy system.
It's an institution-wide transformation that will completely change the interactive relationship that students have with the university, while also offering improved access to key information for faculty and staff.
Supporting change
The SIS team is working hard to prepare for the system conversion that will take place over shutdown weekend, starting Thursday, January 22 at 5 p.m. The goal is to have the new system up and running by Monday, January 26 at noon.
Even though the new SIS is relatively easy to use, it is an entirely different online environment to the current system.
"As with any implementation of this size and scope, some glitches are to be expected during the first few hours, days and weeks of transition," says Terry Too, SIS project director. "The SIS team will be there to support staff and work through fixes as required," he said.
Academic leadership is also helping to ensure the community is aware that an adaptation stage will continue immediately after go live.
"Patience and understanding will be appreciated while staff continue to gain experience with the wide range of functionality in the new SIS," adds Too.
Super User support
When the system goes live, and for the first critical weeks following, Super Users will be stationed in administrative areas and academic departments to answer questions as they arise and provide support.
A list identifying the Super Users across functional areas will be posted on the SIS Renewal Hub on Cspace by system shutdown on January 22.
Learn more about how support will be provided.
Peer support for students
A brigade of peer helpers for students will be stationed at high-traffic areas on campus starting January 26 to help answer questions about the new self-service portal. Navigation guides and cheat sheets will complement information to be available online at the Student Hub.

Learn more about how to prepare for the transition to the Student Information System on the SIS Renewal Project Hub on CSpace.

---