News release
From Hotwire to Priceline: what's the real cost of 'name your own price'?
A new Concordia study reveals the risk for sellers of competitive hidden-product strategies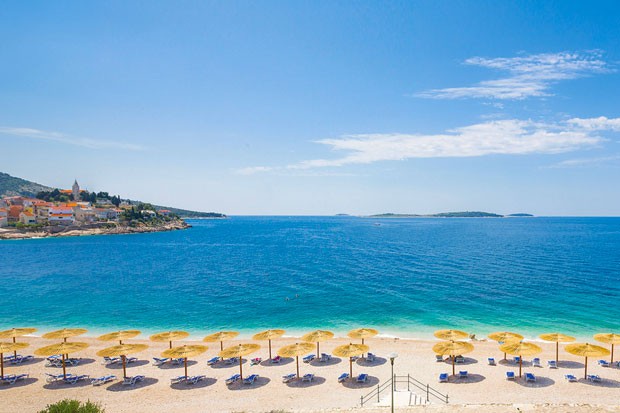 Montreal, July 5, 2017 - New research from the John Molson School of Business finds "name-your-own-price" (NYOP) selling strategies rarely benefit competing suppliers. They may even decrease profits when inventory levels are high.
Concordia research chairs Xiao Huang and Gregory Kersten, alongside University of Southern California associate professor Greys Sošić, recently published their findings in IISE Transactions. For the study, they created a model to understand the interaction of customers, suppliers and intermediaries in a scenario where two competing suppliers sell their merchandise at both regular prices and lower, hidden prices named by the buyer.
Their model shows that when the two strategies are employed simultaneously, the sellers lose money. In addition, if the sellers adopt NYOP when demand is low, their profits decrease further.
"In a general sense, the more inventory you have, the more channels your sales are open to, the more profits you can expect," observes Huang, associate professor of supply chain and business technology management.
"But when you employ NYOP in a competitive setting, the results are counterintuitive."
'You're forced to reduce your price in order to compete'
Typically, hidden or opaque product strategies are used by online travel agencies, such as Hotwire or Priceline, to anonymously sell off leftover inventory such as hotel rooms, car rentals or airline tickets at discount prices.
The strategy is designed to avoid a situation where a drastic posted price reduction would cannibalize the company's profits on its direct channel.
"Imagine that you're a 4-star hotel and you have extra rooms that need to be sold off for a beer festival. You decide to submit a reservation price to an online travel agency that uses NYOP," Huang ventures.
"Your competitor, who is in the same situation, notices this and decides to adopt this strategy as well. Shortly after submitting your reservation price, you learn that the sale has been awarded to your competitor because his price was lower than yours. Since the festival is pending and your inventory remains the same, you're forced to reduce your reservation price in order to compete anew."
The NYOP mechanism was originally conceived of and patented by Priceline.com as an innovative strategy of "reverse auctioning."
For instance, a customer who wishes to purchase an airline ticket must provide the website with her departure and return dates as well as the price she is willing to pay. The website then reviews the suggested price, matches it with the reservation prices offered privately by suppliers and determines whether it is ultimately accepted.
"Interestingly, however, sellers may have to adopt NYOP as a result of competition, even though its existence hurts their profits."
For Huang, the results of the study show that more research is needed to understand the operational implications of innovative pricing strategies in competitive settings. The finding also triggers a set of questions as to the sustainability of any innovative pricing mechanism and sellers' long run strategy on communication. The authors count their study among just a handful of papers that treat this angle.
---
---
Back to top
© Concordia University