46th Concordia Film Festival celebrates community spirit
Local and international films, industry workshops, scholarly symposia and celebrated alumni on display May 2-5
Sophie Valcourt, Seize, 2019 - Film Production III, Mel Hoppenheim School of Cinema
Over 200 student-made short films will be screened at this year's edition of the Concordia Film Festival, which is expected to bring thousands to Concordia's downtown campus during its run from May 2-5.
Organized each year by students at Concordia's Mel Hoppenheim School of Cinema (MHSoC), the festival is entering its 46th year of existence, making it the oldest student-run film festival in North America.
"This is a great event and great celebration at the end of the year, where people also have opportunities to meet people from outside the university who are film professionals," said Max Holzberg, a third-year film studies student and co-director of the festival.
'We do events that bring people together'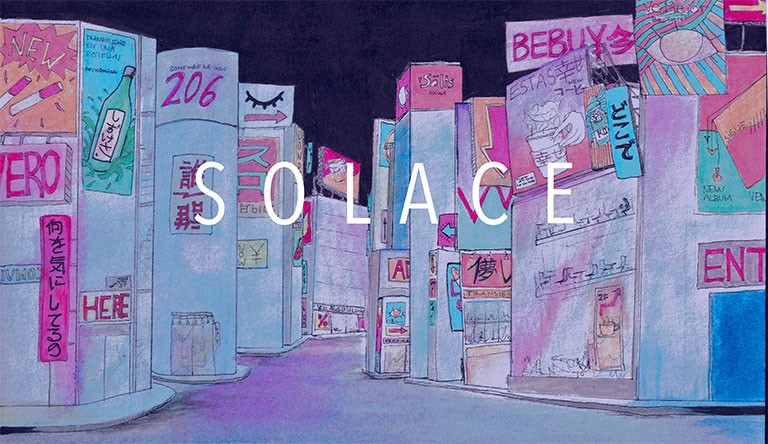 Daniela Gómez, Solace, 2019 - Film Animation III, Mel Hoppenheim School of Cinema
The festival has three programming blocks. The largest consists of six screenings, one for each of the first, second and third-year students in MHSoC's Film Production and Film Animation programs.
Students submit films they have been working on during their studies and a Grand Jury of graduate students and film industry professionals select which ones will be shown during the festival.
In addition to student programming, there is an open competition which accepts submissions from university students around the world. Visions, the third programming block, focuses on student films made by LGBTQ+ and filmmakers of colour.
The open competition received submissions from filmmakers as far away as India, Australia, Egypt and Russia.
Over the years the festival has evolved from an end-of-year screening of student work into a full-fledged festival with a wide array of programming on offer, including talks on film financing, and master classes by established filmmakers.
"Our main keyword was 'community,' we want to make sure we do events that bring people together," said Holzberg.

This year the festival will feature a talk by filmmaker Torill Kove, who studied animation at Concordia and won the Academy Award for Best Animated Short Film in 2007. Additionally, the Moving Image Seminar will provide a forum for film studies students to present their academic work in a conference-style environment.
'We work on it seven days a week'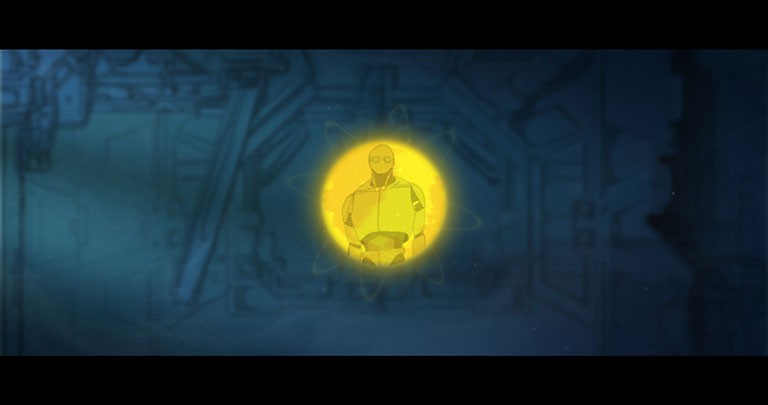 John-Daniel Arauz, New Beginnings, 2019 - Film Animation I Mel Hoppenheim School of Cinema
The festival organization team consist of 33 students from MHSoC. They all put in full-time hours throughout the entire academic year to be ready to host the festival in May.
"We work on it seven days a week... but we love it, it's a passion project for both of us, and we really love the community within the school," Holzberg said.
Oscar Gervet, a business student who is also minoring in film studies, and Léah Pitre-Gaspari, a film studies student, are the festival's co-directors of marketing and communications.
"It's a great way to get involved as a first job in the industry, while you are still doing your studies," Gervet said.
Pitre-Gaspari and Gervet got involved as marketing and communication coordinators to deepen their connection with the community of students at MHSoC.
"It's communal, it's just about promoting the cinema, especially in Montreal, which is such a film festival city," Pitre-Gaspari said.
'The CFF really gave me the push to take it beyond the school'

Simon Roberge, a third-year film production student, won the prize for best documentary at the festival last year and will be submitting a new documentary for contention this year.
"The fact that I won the prize made me realize, I could maybe try to promote it a little bit more," Roberge said. "The CFF really gave me the push to take it beyond the school."
Roberge ended up working with a distribution house that helped him get his short documentary screened at three other film festivals in Quebec and France.
"Thinking retroactively I'm not sure if I did not win the prize, I don't know if I would have done that because it really gave me the push," Roberge said.
Roberge is primarily interested in portrait-style documentary, which focuses on giving an image or profile of one particular person's life. This year the subject of his documentary is a colleague from the restaurant where he works.
"I want to explain who the character is, how does this character cope with the world? That is my approach for now," Roberge said.
Festival information
The festival takes place from May 2 - 5. Screenings will be held in the Henry F. Hall Building's large Alumni Auditorium (H-110) and the York Amphitheatre (EV 1.605) in the EV Building.
Buy tickets for the six Film Production and Film Animation screenings at the ticket booth on the main level of the Hall Building. They are priced at $6 each or a full festival pass for $22.
---