Meetings
Say More Presents: Megan Kanerahtenha:wi Whyte - Creativity and Well-Being
Cancelled
---
DATE & TIME
Monday, November 27, 2023
12:15 p.m. – 1:45 p.m.
Other dates
WHEEL CHAIR ACCESSIBLE
Yes
---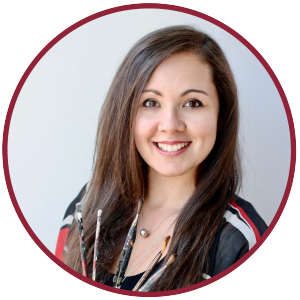 Creativity and Well-Being
Come to create a collaborative art installation around the themes of connection and belonging. Taking a trauma informed approach, the intention of this art experience will be to connect with one another. No artistic skills are required, only a curiosity for creativity and well-being.
About the speaker
Megan Kanerahtenha:wi Whyte is a Turtle Clan, Mother, artist, art therapist and social justice advocate from the Kanien'kehá:ka First Nation who grounds her work in a Two-Eyed Seeing Approach. Through a Western Lens, she completed her Master's Degree at Concordia University in Art Therapy with a focus on addressing First Nations multigenerational trauma through the creative arts. Through a cultural lens, she connects well-being to the Moon Cycle, the cycle of ceremonies and the spiritual energies of the land, art materials and symbols that appear in the Creative process. In combination, Megan weaves together the Art Therapy approaches and an Indigenous way of knowing to continually explore how cultural identity emerges within art-making in a culturally safe context. As an art therapist, Megan provides art therapy services to First Nations families in private practice and through grassroots community projects. Outside of this art therapy practice, Megan also explores environmental, cultural, reproductive, and social justice in both her own art-making, creating conversational pieces for community reflection. Sharing her knowledge, Megan teaches part-time graduate courses on Ethics through the Moon Cycle, Two-Eyed Seeing Approaches to Art Therapy and Trauma Informed Approaches to the Expressive Therapies Continuum for Winnipeg's Holistic Expressive Arts Therapy Institute
---
This event is part of:
---