Meetings
Say More Presents: Gayathri Shukla- Building Confidence to Tell Our Stories
---
DATE & TIME
Monday, September 25, 2023
12:15 p.m. – 1:45 p.m.
Registration is closed
Other dates
SPEAKER(S)
Gayathri Shukla
---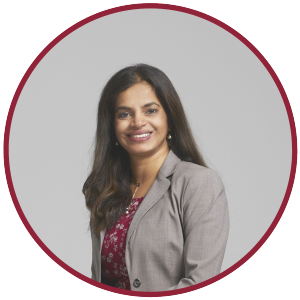 Building Confidence to Tell Our Stories

Our stories are powerful. It shapes the way we see ourselves in relation to the world around us. It also solidifies our sense of belonging with others. This experiential workshop blends discussion and practice to help participants reflect and share their lived experiences while creating a safe space for others to do the same. Participants will walk away with a renewed understanding of how to tell their stories with confidence, strengthen self-compassion, increase inclusion, and reduce discrimination in everyday situations.

The method used in this workshop is called guided autobiography, which is a unique way to be invited into the lives of others, to experience through the medium of their stories, the ties that bind us all - the challenges, wins, and hopes that constitute their lives, as well as our own. The workshop will be hosted by Gayathri Shukla, a certified instructor, who will provide writing and discussion prompts. Please note, prior writing experience is not necessary, and you may share only what you are comfortable within the group discussion. Come as you are to experience connection and community!
About the speaker
Gayathri Shukla is the founder of Campfire Kinship, a social enterprise providing advisory, story-based training, and creative media to help teams foster an inclusive culture. She holds an electrical engineering degree from the University of Calgary and an MBA from Queen's University. She has over 17 years of engineering and leadership experience in the energy and mining sectors. Certified in an innovative method of storytelling called guided autobiography, Gayathri empowers individuals to cultivate their authentic voice and build empathy skills. She is an inspiring keynote speaker, bestselling author of the book Landed: Transformative Stories of Canadian Immigrant Women, podcast host of Hearth 2 Heart at CJSW 90.9, and co-creator of docuseries, unLikely Friends, on Telus Optik TV. Gayathri recently served as a Fellow for Economic and Financial inclusion at Public Policy Forum and a Board Director at Calgary Immigrant Women's Association.
---
This event is part of:
---