Graduate students and post-doctoral fellows
Babatope Akinbobuyi
Post-Doctoral fellow co-supervised by Paraza Pharma Inc.
His present work focuses on medicinal chemistry and chemical development. He obtained his doctoral degree in organic chemistry and synthesis and bioconjugation of bioactive small molecules from Baylor University (USA). His undergraduate degree (pure chemistry) was from the University of Ibadan, Nigeria. He enjoys listening to music in his free time as well watching and playing various sports, including football and basketball.

Mohammad Askari
Post-Doctoral fellow
Mohammad develops new modular approaches for the synthesis of organic molecular targets. He enjoys reading literature and listening to very old music. He enjoys complaining for fun.
Prabhakar Sunchu
Post-Doctoral fellow co-supervised by Paraza Pharma Inc.
His present Work focuses on medicinal chemistry and methods developments. He obtained doctoral degree in Total synthesis of bio-active natural products and medicinal analogues from Indian Institute of Chemical Technology (HYD, India). Before joining the FORGione group, he obtained postdoctoral researcher experiences from France. He enjoys playing and watching Cricket. In his free time he likes to travel, drink and eat with friends and family.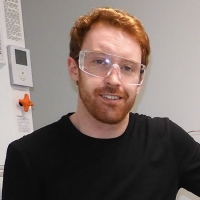 David Bendadan
MSc candidate
David's research uses 19FNMR as a tool to discover the seeds for new drugs through a novel technique. During his free time he enjoys eating cake.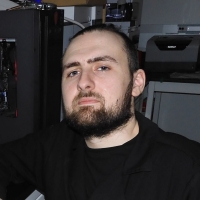 Cindy Buonomano
PhD candidate
Cindy works on extending the versatility of cross-coupling methodologies using continues flow and organic synthesis. In her free time Cindy likes photography, reading books, cooking French food and travel around the world.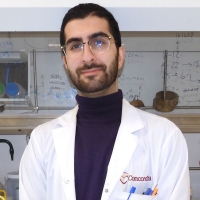 Franklin Chacón-Huete
PhD candidate
Franklin explores the possibilities of using biomass-derived compounds as starting materials for the green synthesis of conjugated molecules. During his free time, you can find him listening to music, traveling and pretending to play tennis in the summer.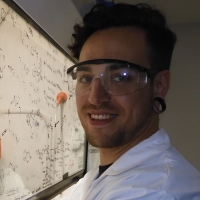 Fei Chen
PhD candidate
Fei's research explores the reactivity versatility of Sulfinate Pyridine derivatives. In her free time, she likes to read, going ice fishing and mushroom picking.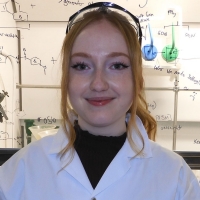 Rafael A. Hernandez
MSc candidate
Rafael's research focuses on the development of small molecules for heart cell regeneration post myocardial infarction. In his free time, he likes to play soccer and immerse himself in the history of World War II and beer.
Ghazaleh Imanishhakibaei
Post-Doctoral fellow
Ghazaleh is a Post doctoral fellow co-supervised by Paraza Pharma Inc.
Peter Liu
MSc candidate
Peter utilizes decarboxylative cross-coupling reactions for the synthesis of oligothiophenes with interesting optoelectronic applications. Peter likes to collect rare books and eating all sorts of international food.
Cynthia Messina
PhD candidate
Cynthia works on the synthesis of linear and branched oligoheteroarenes. She enjoys dinner parties and outdoor excursions.
Alexandre Shafeii
MSc candidate
Alex is working on the identification of a novel anticancer target using a medicinal chemistry approach. He is into comic books and enjoys biking in the summer.
Fadil Tac
MSc candidate
Fadil utilizes diaryliodonium salts as useful reagents in organic cross-coupling reactions. Fadil is an avid coffee drinker and enjoys listening to music.