Concordia's Art Volt Collection welcomes 21 new artists
The innovative launch pad for recent fine arts alums will grow to include almost 350 works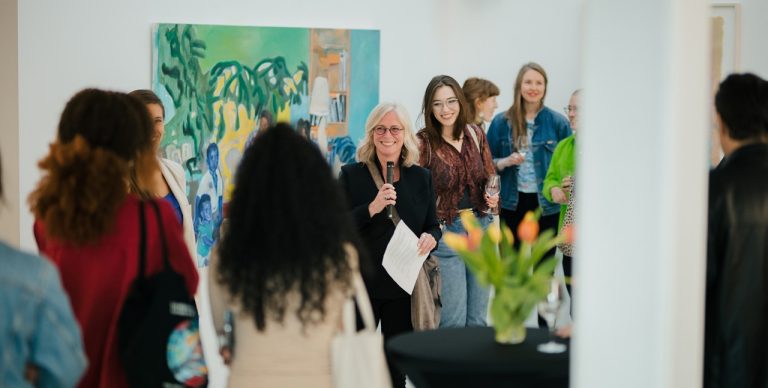 Following a successful first year, Concordia's Art Volt Collection (AVC) will welcome 21 new artists and add nearly 200 artworks in 2023. The innovative not-for-profit sales and rental service showcases the work of recent Faculty of Fine Arts graduates and provides career support during their transition into the professional art world.
This year, the AVC will grow to 47 artists and almost 350 artworks.
"We're very excited to introduce a second cohort of artists and new artworks to the Collection," says Camille Bédard, BFA 11, head of the AVC.
"After a year of operations, we feel more confident than ever that the AVC bridges an important gap in emerging artists' transition to professional careers while making a meaningful contribution to the art milieu at large."
Bédard adds that the artists joining the Collection this year represent some of the finest emerging talents in Canada. The AVC connects them with a market eager to support their practices.
The 2023 launch exhibition at Le Livart features artworks by the 21 new artists and new works by those from the 2022 cohort. The vernissage was held on May 18 and the exhibition will be on view until May 28.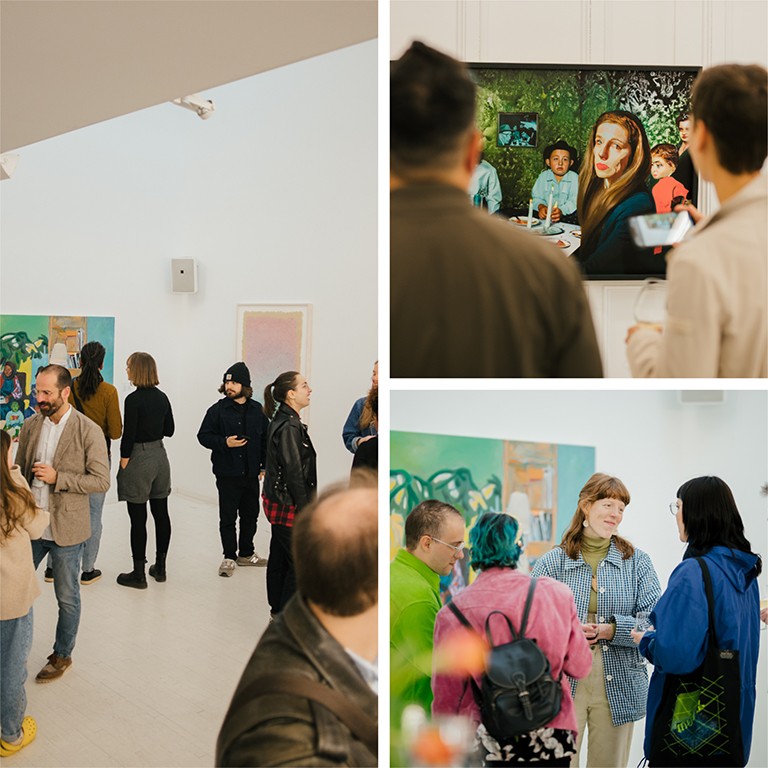 2023 Art Volt Collection launch exhibition at Le Livart. | Photo: Ash KG subtletherapy.com
A greater diversity of works
Following a call for submissions, a professional jury selected works that best represent multidisciplinary contemporary art practices in visual arts. Bédard shares that this year's selections reflect the diverse practices and mediums found in the Faculty of Fine Arts.
Eva Tellier, BFA 20, graduated in studio arts with a concentration in ceramics, fibres and material practices. She says she is thrilled to have nine ceramic pieces from three different series selected.
"The works explore perceptions and questions around mundane forms and objects from the domestic sphere and disciplines traditionally associated with women, like ornaments, decorative items and crafts," Tellier explains.
Now pursuing her MFA at Concordia, she says participating in the Collection will allow her works to be properly introduced to the art market.
"I am very grateful to benefit from the AVC's guidance and for the chance to reconnect with Concordia's alumni community three years after graduating."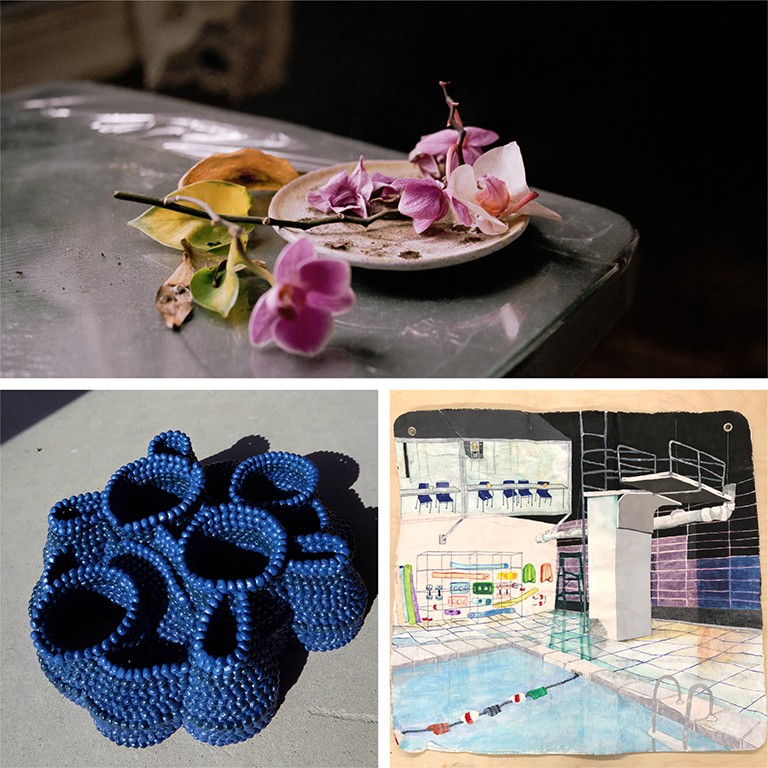 Clockwise from top: Quang Hai Nguyen, "between your voice and mine," 2022. Frédérique Laliberté, « Piscine droite, » 2021. Eva Tellier, "Tide," 2022. | All images courtesy of the artists
Quang Hai Nguyen, who studied photography and expects to graduate in June, expresses excitement in joining the Collection and being surrounded by talented artists from different disciplines.
"I am immensely grateful for the opportunity to be a voice for marginalized and silenced communities who haven't had the opportunities I've had," Nguyen says.
"By exhibiting my artwork to a wider audience, I hope to show the possibilities of reimagining a community and celebrating its colourful arrival."
Nguyen adds that the AVC helps alleviate the uncertainty many fine arts graduates feel as they embark on a professional career.
"The AVC helps kickstart our journey by exhibiting and selling our artwork. It also allows us to build new relationships with artists working hard for a global community."
The Collection will feature photographs from Nguyen's ongoing series, in these eyes lie an endless ocean, which Nguyen explains uses photography to bridge the generational gap of a dispersed and diverse Vietnamese community.
Camille Lescarbeau, detail from "Chœur." Mixed media paper made with recycled fibres, 2021.
Multimedia artist and fellow studio arts graduate Frédérique Laliberté, MFA 18, also says she's pleased to join other alums through the AVC.
"I'm happy to be part of this Collection along with many great artists I met during my studies at Concordia and whose work I highly admire," says Laliberté, the 2018 recipient of the Claudine and Stephen Bronfman Fellowship in Contemporary Art.
Laliberté's photographs, made initially to be part of immersive installations, will be included in this year's Collection.
"To become purchasable pieces gives them a nice retirement while providing a glimpse of the larger, multifaceted projects they come from."
Bédard notes that the AVC is a first among Canadian art schools and offers invaluable support. "The training, experience and exposure we offer provides added value for any practicing artist currently studying or considering a degree in fine arts."
21 new artists joining the 2023 Art Volt Collection
Learn more about Concordia's Art Volt Collection.
---