Concordia-led research and training in behaviour change and disease prevention receives $1.8M in total funding
Simon Bacon directs the pan-Canadian platform centred on training grad students, postdoc fellows and new investigators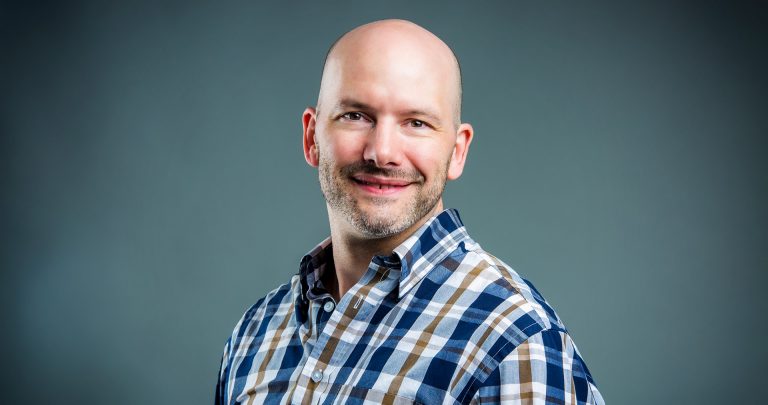 The Canadian Institutes of Health Research (CIHR) has awarded $592,000 in funding to a new Concordia-led preventive-health initiative spearheaded by Simon Bacon, professor in the Department of Health, Kinesiology and Applied Physiology. The pan-Canadian platform has received an additional $1.3 million in funding from partners, bringing its total to $1.8 million.
The funding will create a training platform that focuses on the development and testing of behavioural change interventions to address high-risk human behaviours linked to chronic diseases. The news comes at time that health-care systems across Canada are under immense pressure due to numerous intersecting factors, including the ongoing COVID-19 pandemic and an aging population.
Addressing behaviour
Bacon says he sees a gap in Canada's current health-care model in addressing behaviour as a primary form of prevention.
"Most of our health care is fixated on biomedical treatment, meaning pills or surgery as ways of alleviating chronic health conditions," he notes. "But we know that changes in lifestyle such as improved diet and regular exercise — even in moderation — can greatly help minimize the impact of preventable disease for both the individual and on the health-care system."
Though it is intrinsically known by health-care practitioners that behaviour change is important, the how of effectively engaging individuals in these changes has not adequately been tested, Bacon maintains.
"What this platform will allow us to do is take information on behaviours and create the infrastructure to train people in how to develop and test interventions in an appropriate way and integrate these across the health-care spectrum," he explains.
Training for the next generation
The initiative will focus on training. It provides direct funding to graduate students, postdoctoral fellows and new investigators to pursue their research with access to training tools such as special curricula and individualized programs, as well as access to a network of behavioural medicine specialists and physicians.
Manuela Gonzalez, Concordia PhD student in health and exercise science, says she's especially excited about how the program will allow her a deeper understanding of the impact of research and interventions in health.
"It will give graduate students the chance to work with amazing experts, think about implementation science and create networks that improve clinical trials."

Learn more about Concordia's Department of Health, Kinesiology and Applied Physiology.
---