Concordia professor lands $1.5M for brain-health research from the Weston Family Foundation
Simon Bacon will study how major changes to diet and stomach bacteria can impact cognitive function in patients undergoing bariatric surgery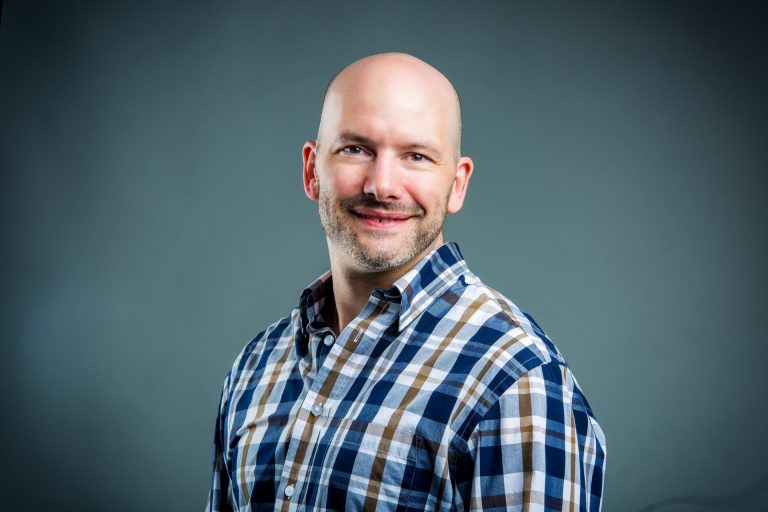 The Weston Family Foundation has awarded a Concordia professor $1.5 million over three years to further groundbreaking brain-health research.
Simon Bacon, professor in the Department of Health, Kinesiology and Applied Physiology, was awarded the funds through the foundation's Brain Health: Lifestyle Approaches and Microbiome Contributions 2021 program.
Developed as a part of the Weston Family Foundation's strategy for healthy aging, the Brain Health program's goal is "to accelerate the development of lifestyle approaches and an understanding of the contributions of the microbiome in maintaining brain health starting in midlife."
Bacon's research focuses on the impact of health behaviours and lifestyle on chronic diseases. His project will study patients undergoing bariatric surgery, which helps people lose weight, and how dramatic changes in their diet and the bacteria in their stomach, the gut microbiome, can impact their brain structure and function.
The aim is to identify patterns that can improve cognitive health and reduce the risk of cognitive decline.
"We are very grateful to the Weston Foundation for this funding, which will allow us to quickly understand what kinds of foods can help us maintain or even improve the way our brain works," says Bacon. He holds the Canadian Institutes of Health Research Strategy for Patient-Oriented Research Mentorship Chair in Innovative, Patient-Oriented, Behavioural Clinical Trials and is also co-director of the Montreal Behavioural Medicine Centre.
"Wouldn't it be great to know that if we eat more of X food, we might be sharper at work or be able to maintain conversations with families for longer?"
'Double our research and pursue bold goals'
Bacon's team will use a novel study design. Instead of setting up a series of small studies to look at different foods or combinations of foods, they will leverage the fact that bariatric surgery has a major impact on what patients can eat and the mixture of bacteria they have in their stomachs.
"By looking at the patterns of how the diet and gut microbiome change from before to after surgery and seeing how these are related to brain function, we will be saving ourselves 10 to 15 years and millions of dollars of direct intervention research," Bacon explains.
One of Concordia's Nine Strategic Directions is Double our Research. Paula Wood-Adams, interim vice-president of research and graduate studies, says this latest award is another example of the research excellence that makes Concordia a next-generation university.
"As this direction says, our aim is to 'pursue bold goals in research that reflect our talents and our ambition to tackle big challenges,' and Simon's grant presents a unique opportunity to do just that," she notes.
"He is no stranger to substantial research awards, and I look forward to seeing how this project progresses and the insights it can lead to."
Thanh Dang-Vu, also a Concordia professor in the Department of Health, Kinesiology and Applied Physiology, received $1.5M from the same program for his research project taking place at the Centre de recherche de l'Institut universitaire de gériatrie de Montréal. It will examine if an online cognitive behaviour intervention program can improve the cognitive performance and sleep quality of older individuals with insomnia and cognitive complaints.
Find out more about Concordia's Department of Health, Kinesiology and Applied Physiology.
---