Public Scholar Scott DeJong designs games to educate about online disinformation
'I create them as a way to have people feel what is going on, rather than tell them'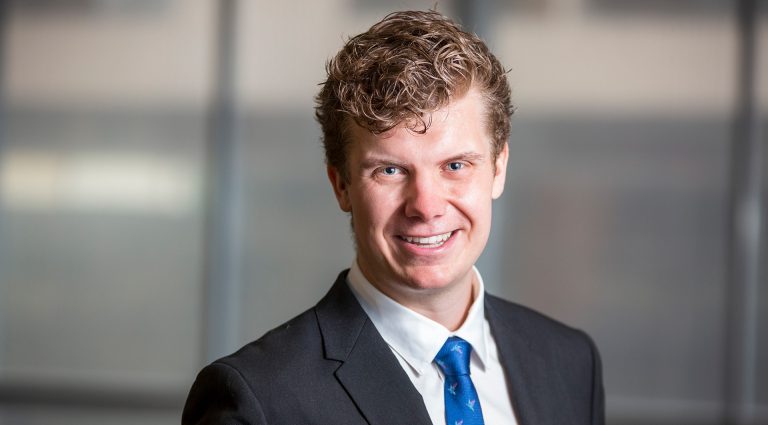 Games are a great way to connect with family or enjoy some free time. But according to Concordia Public Scholar Scott DeJong, MA 20, they can also be important educational tools. The PhD candidate in communication studies is investigating how media literacy games can effectively be used to tackle online disinformation.
A former elementary school teacher, DeJong has already created several games to teach people about things like online echo chambers and conspiracy theories. This includes a board game called Lizard & Lies.
He's been invited to present the game in many countries, including Lithuania, where he hosted a workshop for government employees being trained to combat Russian disinformation online.
DeJong will be exploring why many educational games "fall flat," as he says, and how to make them better as part of a week-long symposium, Bad Game Arcade, at Concordia's 4TH SPACE from January 23 to 27.
The public is invited to take part in Bad Game Arcade, where they can try out educational games in the public arcade, watch roundtable discussions in person or online and listen to live interviews with game developers.
DeJong's research is sponsored by the Fonds de recherche du Québec – Société et culture.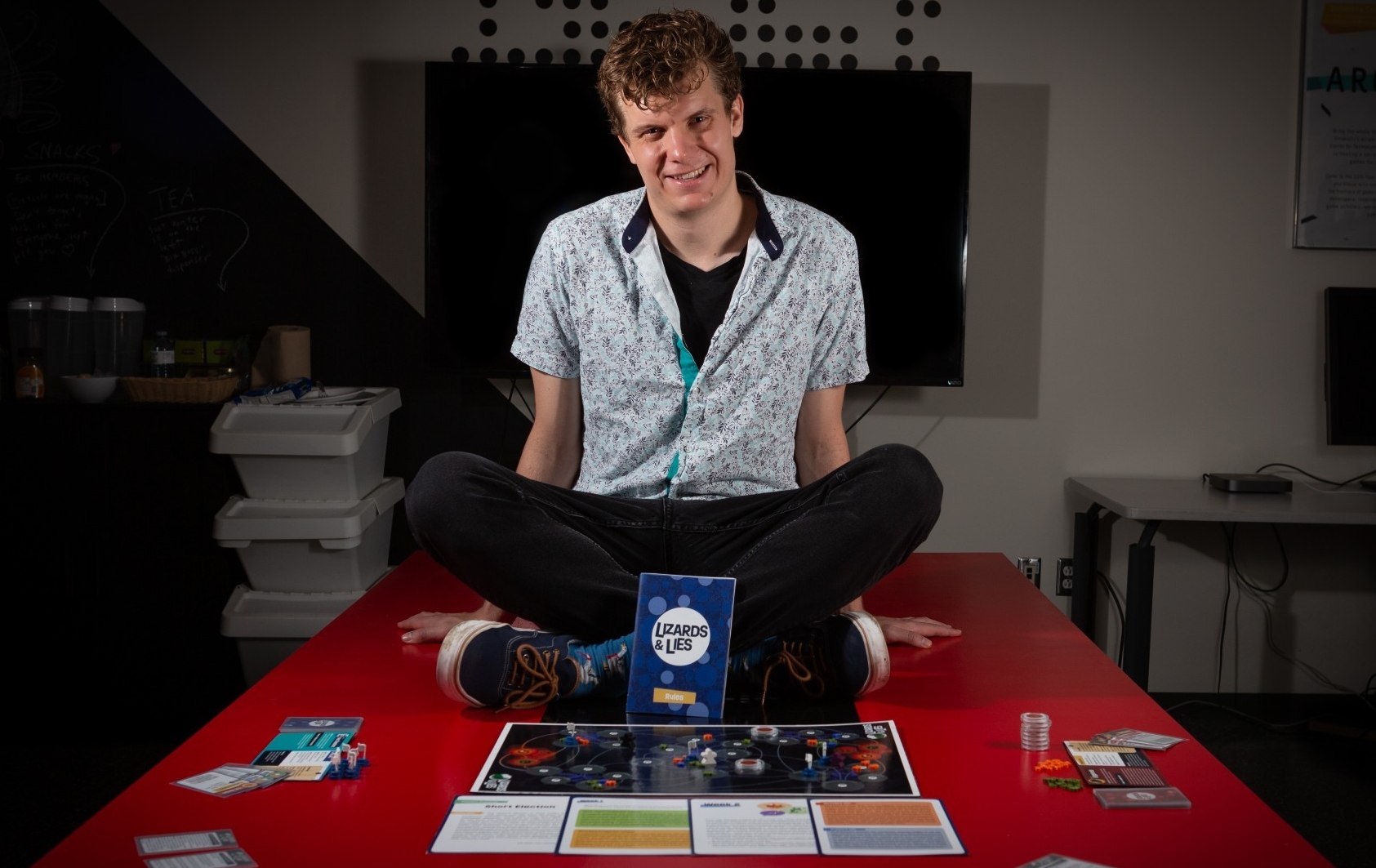 Scott DeJong: "Lizards & Lies is a board game about how conspiracy theory moves through social media."
'Games offer tools for cooperation, engagement and interaction that other formats can't'
What inspired you to study how games can teach people about online disinformation?
Scott DeJong: I was trained as a primary school educator. When I worked as a teacher, I noticed that students would come into the classroom and talk about things that came up on their parents' social media. It was very clear that the concrete walls of the classroom that teachers are confined in are not the only spaces where kids are getting their understanding of the world around them.
I wanted to figure out how to teach people how to fact check and think critically. Games offer tools for cooperation, engagement and interaction that other formats can't. What I'm trying to do is look at how we can improve the current tools we have to consider the larger networks and systems that are at play with disinformation. Rather than having a game that is a quiz or narrative adventure where you just read through the text in the game, we can construct tools where the actual mechanics of the game illustrate larger dynamics.
You recently wrote in a Montreal Gazette opinion piece that "our approach to fighting fake news is all wrong." What do you think we're currently doing wrong?
SD: The idea that I'm getting at is that we can teach people all day how to fact check, but none of that actually matters if people don't apply it. If I were to ask my peers how often they scroll past a social media post and actually fact check it, they'd almost all say never. The only time people fact check is if something is so bizarre it seems there's no way it's real.
A lot of fake news is embedded in memes or little GIFs — things where you wouldn't go check the author or verify the facts. So, approaches that simply give people the skillsets to fact check don't deal with the larger problem: the belief systems, cultures and community spaces that form around disinformation and fake news. There needs to be a renegotiation of tools that look at the actual system.
Tell us more about some of the games you've created.
SD: The first game that I ever made was an escape room. It was part of my master's degree at Concordia, and it was about echo chambers and filter bubbles online. People would go into a room and through their play, they would slowly realize that they were having content filtered toward them. The room was becoming an echo chamber of their ideas and their opinions. For example, a player would share favourite songs or favourite colours, and then the lighting and the music in the room would change.
I also made a game called Lizards & Lies. It is a board game about how conspiracy theory moves through social media. You play as either someone trying to spread conspiracy theory or as someone trying to stop the spread of conspiracy theory. I create games to have people feel what is going on, rather than tell them. In doing so, I try to bring together people with different perspectives to talk — not about what they believe, but about how content, experiences and truth on social media frame these worldviews.

Learn more about Concordia's Public Scholar Program.
Join the week-long symposium, Bad Game Arcade, in person at 4TH SPACE (1400 De Maisonneuve Blvd. W.) or watch live on YouTube, from January 23 to 27, 10 a.m. to 6 p.m.
---