Concordia artist and Canada Research Chair Nadia Myre wins Prix Louis-Comtois
The annual award, valued at $10K, recognizes excellence in Montreal's contemporary art scene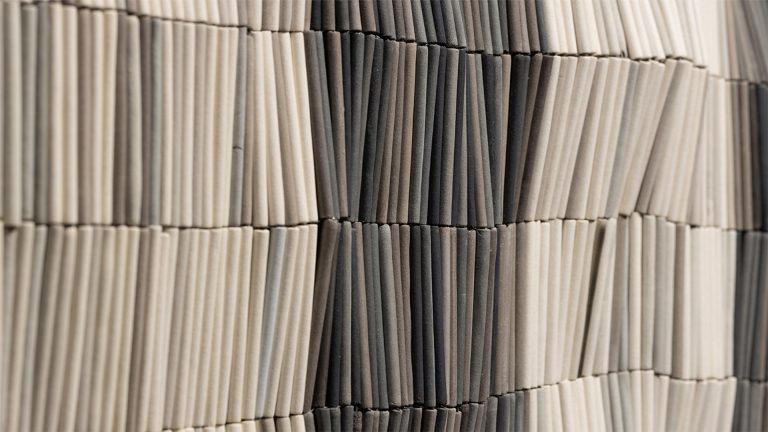 Nadia Myre (MFA 02), interdisciplinary artist and assistant professor in Concordia's Department of Studio Arts, has won this year's Prix Louis-Comtois.
The Canada Research Chair in Indigenous Arts Practice is a member of the Kitigan Zibi Anishinabeg First Nation. She is the recipient of many commissions and awards, notably the 2014 Sobey Art Award for Canadian artists under 40, and she was inducted into the Order of Arts and Letters of Quebec in 2019.
"I am honoured to receive this recognition from the City of Montreal and the Contemporary Art Galleries Association," says Myre. "I am especially thankful to the people and cultural institutions who have supported — and continue to support — my work and vision."
Myre currently has an exhibition of recent works, Eyes watching and other work, at Art Mûr until December 18. In an interview with La Presse, she spoke of her prodigious work ethic, saying that many of the works in the show were created just this past October.
"It's true, I am always working, always on the alert, always doing research!"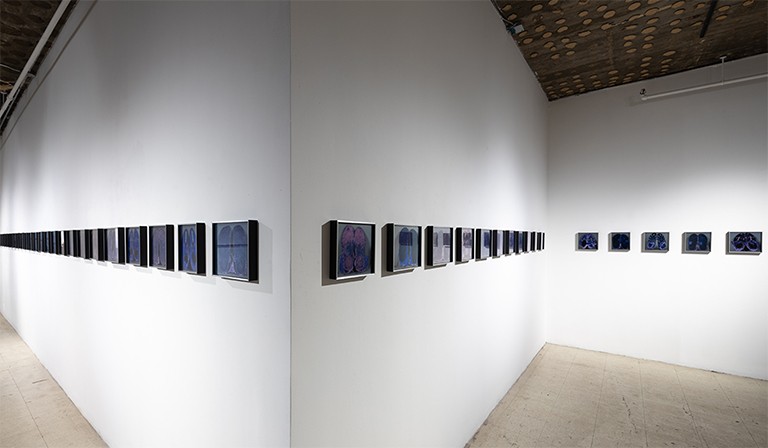 Concordians have won the Prix Louis-Comtois 5 years in a row
The competition for the Prix Louis-Comtois was fierce this year. Myre was a finalist alongside two very well-known Concordia artists, the painter and recently retired studio arts professor Janet Werner and multimedia artist Skawennati (BFA 92, GrDip 96), co-director of Aboriginal Territories in Cyberspace.
Celebrating its 30th anniversary, the Prix Louis-Comtois recognizes an artist who has made their mark on Montreal's contemporary arts scene over the past 15 years. The award includes a $7,500 grant as well as $2,500 for the organizing of an exhibition.
Historically, Concordia faculty and alumni have featured prominently in the award. Including Myre, Concordians have taken home the prize five years in a row: Chih-Chien Wang, assistant professor of photography, in 2020; Milutin Gubash (MFA 00) in 2019, Cynthia Girard-Renard, associate professor of studio arts, in 2018; and Sophie Jodoin (BFA 88) in 2018.
Concordians Simon Belleau and Philippe Caron Lefebvre are finalists for the Prix Pierre-Ayot Prize
The Prix Pierre-Ayot, a sister award announced at the same time, supports and promotes new visual arts creators. This award aims to help disseminate the work of young Montreal artists into galleries and artist-run centres.
Artist Myriam Dion won the award, and Concordians Simon Belleau (BFA 13) and Philippe Caron Lefebvre (MFA 17) were finalists. Past Prix Pierre-Ayot winners include Nicolas Grenier (BFA 04), Julie Favreau (MFA 12), Kim Waldron (MFA 13) and Jacynthe Carrier (MFA 13).

Nadia Myre's art exhibition, Eyes watching and other work, will be on display at Art Mûr until December 18.
Find out more about the Louis Comtois Prize.
Find out more about Concordia's Department of Studio Arts.
---