Concordia EMBA alums pop to the top with their digital can–printing business
Hart Print grows from startup to successful SME with the help of the District 3 Innovation Hub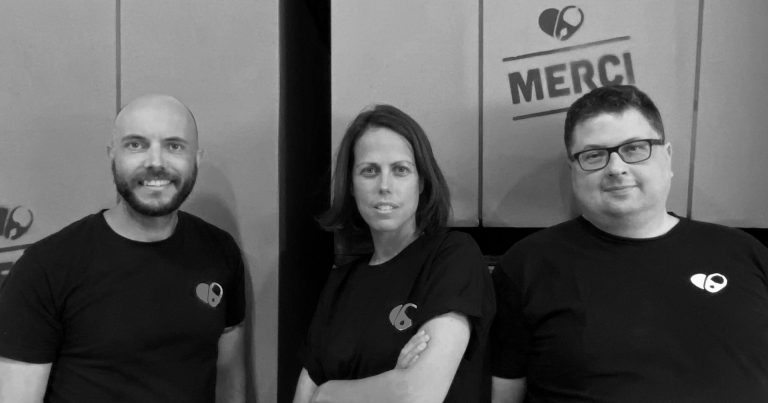 When Stephanie Hart began at Concordia's John Molson Executive MBA program five years ago, she brought with her a range of experience. The long-time Aldo Group exec was also an investor and partner in a new Montreal microbrewery, Brasserie Harricana.
"When we started migrating toward cans, I asked why we were using sticker labels rather than printing on them directly," Hart (EMBA 18) explains. Not only do labels take larger print runs to be affordable but they also create major plastic waste.
It's an industry problem Hart raised with her EMBA classmates Jean-Pierre Paradis (BEng 05, EMBA 18) and Alexander Anishin (EMBA 18), and together they set out to solve it as part of their coursework.
Anishin found a printer with the capacity to print directly onto cans, and, within months of graduating, the team began connecting with potential customers and quickly confirmed the market need.
"We just started asking all the brewers: 'Hey, if we can digitally print on cans in small batches at this price, would you be interested?' The answer was a resounding yes," Anishin says.
'A sounding board'
Three years later, Hart Print is a rapidly growing enterprise, and the founders credit some of their success to support they received from Concordia's District 3 Innovation Hub.
"District 3 symbolically represents the starting point for us — it was actually our first business address," Anishin says. "Even though we had a clear direction from the start, always having a sounding board made us feel really good about where we were headed while challenging us to shift things when needed."
Since the start of the COVID-19 pandemic, demand for Hart Print's services has massively accelerated. "Before March 2020, we were doing about 700,000 cans monthly, and then by June we did 2.5 million, our maximum capacity for one printer" Paradis reports.
Hart Print will add another printer shortly and expects to double its capacity soon. "We also plan to launch a second site in the U.S. in early 2022."
So they circled back to District 3 once again, this time recognizing a need for coaching services in the context of the growing team and shifting financial partners for the SME (small-to-medium enterprise).
"MentorConnect came in at the right time," Anishin says about the group mentoring program for advanced Montreal startups, which launched in fall 2020. "They are with us at every step of the journey in transitioning from startup to SME."
MentorConnect's work recently received a boost thanks to a $2-million gift from National Bank to the Campaign for Concordia: Next-Gen. Now.
'A spirit and a community feel'
With major North American growth on the horizon, the leadership team remains focused on maintaining employee happiness and satisfaction — especially since they plan to go from 34 employees to about 50 by the end of the year.
"There's a spirit and a community feel here that influences how we do things differently. I think that's a part of what really motivates and drives us to see how far we can go with this," Paradis says.
And while the team's focus so far has been on manufacturing, they also emphasize the creative side of their work. "With everything from the look and feel of our website, to the customer portal and experience to wearing tie-dye shirts at conferences, we standout — we're a little more colourful and playful," Paradis adds.
Hart Print also offers customers design support, just-in-time delivery and 100 per cent recyclable products. Being able to fulfill a market need for brewers while staying true to her commitment to sustainability has been motivating for Hart from the outset.
"I very quickly realized that it didn't feel like we were selling something — more like we were solving an issue. Just knowing that we didn't have to use stickers made it that much more attractive to our values and wanting something sustainable."

Learn more about Concordia's Executive MBA program.
District 3 Innovation Hub offers programs for early-stage startups looking to scale up and is now accepting applications for fall 2021. Learn more about how MentorConnect can help you scale your startup.
---