La Charette challenges participants to prepare for the future intersection of art and technology in Montreal
MARCH 23-24: The event brings together students, artists, engineers, researchers and industry leaders to network, share knowledge and map out solutions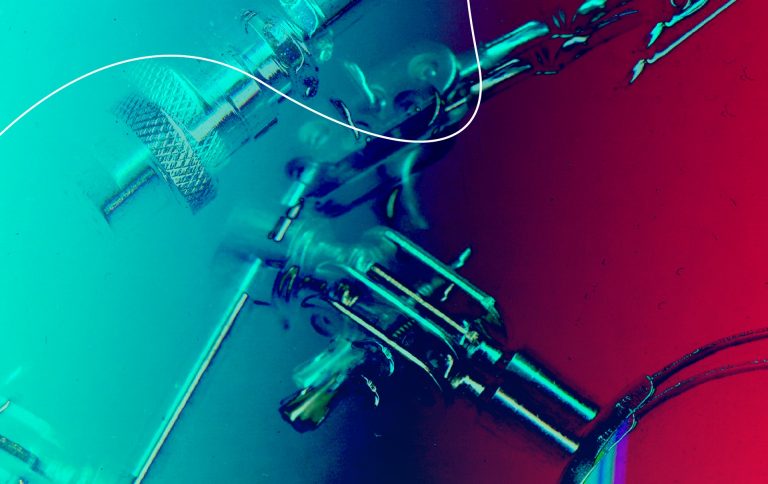 Concordia fine arts and engineering students will get the chance to work together to find solutions to problems posed by Montreal cultural institutions this weekend.
La Charrette: Art + Tech brings together students, artists and members of industry and cultural organizations at La Factry from March 23 to 24 for a knowledge exchange and career fair followed by a day-long hackathon.
Organized by Concordia and its District 3 Innovation Center, the event will also help students learn about arts and tech careers that they could pursue once they graduate.
Diana Horqque, a design instructor at District 3, says La Charrette has been a project months in the making. It came from conversations that made the organizers realize students needed a clearer understanding of the kinds of job prospects available to them today.
"We thought, maybe we should showcase the great things that are happening in Montreal and, at the same time, show the different options for students in arts and technology," she says.
The event's name comes from the French term charrette, which describes an old tradition in the fine arts of bringing several people together to solve a problem in a short amount of time — what most would call a hackathon today.
"We're always assuming a hackathon is technical, but the concept comes from the fine arts," Horqque says. "We wanted to bring back the roots of a charrette. It's not only tech people who come up with solutions. It's really open to everyone."
La Charrette: Art + Tech fits in with several of Concordia's nine strategic directions, including teach for tomorrow, mix it up and embrace the city, embrace the world.
New applications for a smart city
The first day's knowledge exchange will involve a series of interactive talks and panels on the convergence of art and tech. On the same day, students can connect with Montreal employers, such as studios and startups, who are looking to hire. Horqque says she has heard from employers that, as both jobs and talent become more multidisciplinary, it has gotten more challenging for them to find the right people.
"We realized that companies are having a hard time connecting with talent. It's difficult to find the right words to describe the type of person they're looking for."
The second day's hackathon will give Concordia students and other participants a chance to solve the problems of some of Montreal's cultural institutions, including the McCord Museum and the Quartier des Spectacles Partnership.
Mélina Manolias, tech project manager for the Quartier des Spectacles Partnership, says they will get students to tackle a "smart cities" challenge.
The partnership has control of several pieces of city infrastructure, such as streetlights and video projections, and will challenge students to consider "how we can take those infrastructure pieces, which are normally used for art and events, and find some new applications for a smart city."
She gives the example of using streetlights to draw Quartier visitors' attention to an emergency or a special event.
Manolias appreciates that La Charrette will provide an opportunity to bring students of different specialties together.
"At the Quartier des Spectacles, we are doing art and technological projects, so it was very logical for us to be a part of this."
Horqque hopes La Charrette will provide a "meaningful experience" for students and that they'll keep in touch with the connections they make at the event.
"The ideal outcome is an event that's going to make knowledge much more accessible and meaningful for young minds coming up in Montreal," she says.

La Charrette: Art + Tech takes place March 23 and 24 at La Factry (1111 Saint-Antoine W). Student and full-price tickets are on sale now.
Find out more about Concordia's District 3 Innovation Center.

---