Time Out ranks Montreal the 6th best city in the world
Concordia's hometown beats out Paris and Tokyo with its diversity, affordability and vibrant cultural life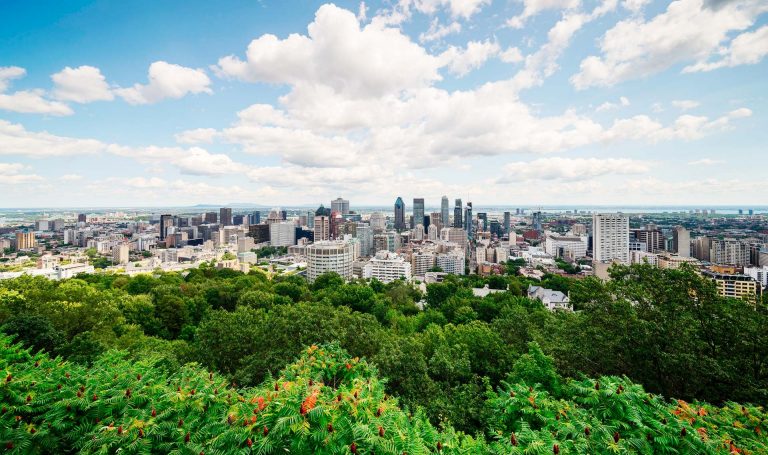 Wish your friends would visit more often?
Well, now you can tell them that Concordia's hometown of Montreal has been officially voted among the best cities in the world!
Montreal placed sixth in a recent survey by Time Out — a global magazine with a circulation of 7.4 million — which lists the top 48 urban destinations.
The home of Les Canadiens beat out several notable cities, including Paris, Tokyo, Barcelona and … ahem… Toronto.
"The vast majority of Montrealers are steadfast in their pride for the city's diversity, dynamism and creativity," writes Jean-Pierre Karwacki from Time Out.
"Combine its status as a cultural hub full of self-expression with being the second most affordable city on the planet (with the second shortest working hours), and it's no wonder that 79 per cent of locals report feeling happy."
Time Out polled 34,000 anonymous city dwellers from around the world and its own global network of editors and urban experts to come up with the list. New York, Melbourne, Chicago, London and Los Angeles placed in the top five spots above Montreal.
Concordia director of recruitment Matt Stiegemeyer says he's not surprised that Montreal did so well in the survey. "Every year, we see more and more interest in Concordia from countries around the world," he says.
"We'd like to attribute it entirely to the university's growing reputation and stellar academic offerings, but we have to give some credit to its location in one of the world's most diverse, interesting and welcoming cities."
Last year, Quacquarelli Symonds ranked Montreal as the world's best city for student experience.

Find out more about studying at Concordia.
---