UNESCO takes academic approach to counter spread of violence and terrorism
Three Quebec professors co-chair the Prevention of Radicalization and Violent Extremism, a world first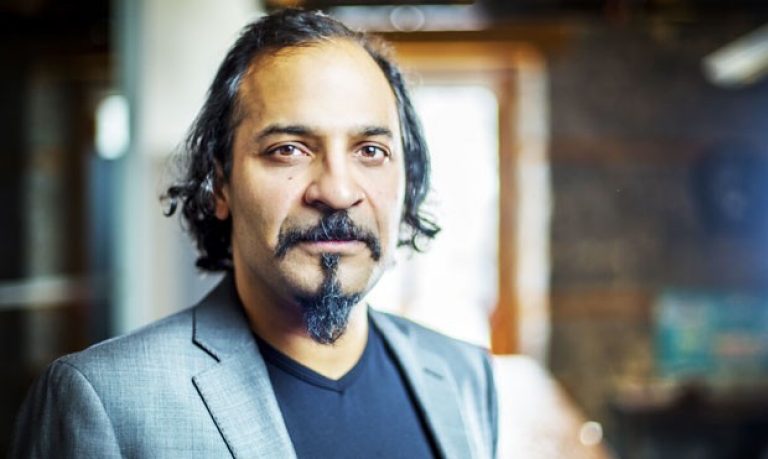 The United Nations Educational, Scientific and Cultural Organization (UNESCO) has named Concordia researcher Vivek Venkatesh a co-chair on the Prevention of Radicalization and Violent Extremism.
This chair is the first of its kind in the world, and its announcement, which took place last week at Université de Sherbrooke, underscores the role of education as a tool to counter the spread of terrorism.
Venkatesh's UNESCO co-chairs are David Morin from Université de Sherbrooke and Ghayda Hassan from Université du Québec à Montréal (UQAM).
Sébastien Goupil, secretary general of the Canadian Commission for UNESCO, says UNESCO Chairs have become vitally important components in the United Nations system.
"Their contribution to the implementation of sustainable development goals and to the discussion of UNESCO's priority issues is invaluable," he adds.
"We are proud to host the network of this new chair, with its unique governance model uniting three major universities — a first in Canada and in the world. We look forward to working with the Chair to counter the rise of radicalization and violent extremism in Canada and the world."
Intersectorial approaches
For Venkatesh, director of Concordia's Centre for the Study of Learning and Performance (CSLP), it is a great honour to be recognized on such an international scale.
"This chair underlines the need for more intersectoral approaches, such as the one that David, Ghayda and I are undertaking in our work together," he says.
In his work with UNESCO, Venkatesh will collaborate with Morin, a political scientist, and Hassan, a clinical psychologist.
Together, they will promote pedagogies that encourage reflexivity and critical thinking amongst key stakeholders in schools, communities and public policy contexts.
Their work will include developing, sharing and promoting research and action in the field of preventing terrorism, with a special focus on the development and evaluation of programs geared toward youth.
"We will also create tools to engage the public in developing narratives to counter hate speech and radicalization," Venkatesh says.
He is already at the helm of other such efforts, including Project SOMEONE, an international initiative that aims to build awareness about hate speech and create spaces for pluralistic dialogues in social media.
Under Venkatesh's leadership, Project SOMEONE brings together partners from across North America and Europe. Its innovative web portal serves those involved in promoting resilience and the prevention of hate, discrimination and extremism.
"SOMEONE is aimed at young people, schools, communities and, more broadly, the general public," Venkatesh says.
"It applies principles of social pedagogy that encourage the public to embrace inclusive digital media to combat the violent messages propagated by hate groups."
Next up for Venkatesh will be a trip to Norway's Bergen International Festival in May with his Landscape of Hate project, an initiative that frames pluralistic dialogues about how we negotiate various forms of hate in our society.

Watch the UNESCO Chair on the Prevention of Radicalization and Violent Extremism video:
---