Election debate primer: 4 key points on Canadian foreign policy
Here's what Concordia expert Peter Stoett hopes to hear on Monday night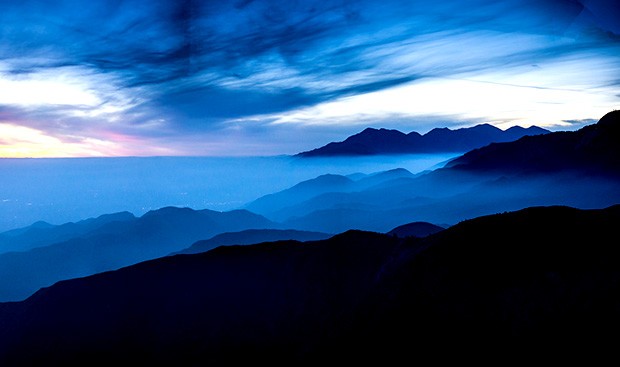 Peter Stoett: "Climate change should be foremost in any discussion of foreign policy." | Photo by Antonio Wu

EDITOR'S NOTE: Concordia takes no position on the 2015 Canadian federal election. This article expresses the opinions of Peter Stoett, an expert on global environmental politics and international relations, who works at the university.

This Monday, September 28, Canadians will get an opportunity to see Stephen Harper, Justin Trudeau and Thomas Mulcair square off on Canada's role in international affairs.
The Munk Debate, Canada's first-ever federal election debate devoted to foreign policy, broadcasts live at 7 p.m. from Toronto's Roy Thomson Hall.
Here are the topics Peter Stoett, director of Concordia's Loyola Sustainability Research Centre, wants to see addressed by the candidates.

1) A stronger response to the refugee crisis
PETER STOETT: Humanitarian crises (note the plural) will obviously be a key topic, and the current Syrian/Iraqi refugee crisis will dominate.
I would hope to see a firm commitment from everyone that we will leave our doors open to refugee settlement within reasonable parameters (45,000 by 2019 seems quite reasonable to me), along with a concrete plan to pay for the processing and resettlement this entails; and that we will strongly support the United Nations High Commissioner for Refugees and other agencies in their efforts on the ground.
I will be watching to see if the leaders adopt the phraseology slowly gaining favour in Europe to refer to the refugees as "migrants," even though it is very difficult to see how they would not qualify as refugees under international law.
I would especially hope for a constructive, even collaborative, discussion on this, and not simply finger pointing. Whoever takes the higher prime ministerial air on this will hopefully benefit. Framing this purely as a national security issue for Canada is short-sighted and strikes me as un-Canadian, given our own history.
It's important to note, however, that humanitarian crises are boiling in other parts of the world as well; and that long-term thinking about Canada's responses is necessary, not just reactions to the current media focus. The sad likelihood is that there are many more crises to come.

2) A clear-cut position on Canadian military engagement abroad
PETER STOETT: What type of contribution to the North Atlantic Treaty Organization (NATO) does each candidate favour? Can we renew Canada's historical engagement with peacekeeping operations (somewhat exaggerated as it tends to be)? What will be the priorities in military spending decisions? What would each candidate do to improve the lives of veterans with disabilities and their families?

3) A strong focus on climate change
PETER STOETT: Climate change should be foremost in any discussion of foreign policy. Canada has not only flouted the global trend toward serious action on climate change, but has also pulled out of an inexpensive convention on desertification and has not been the leader it could be in promoting sustainable development with alternative energy technology.
Our approach to climate change will also affect our relationship with the United States, not only in terms of policy coordination but strains on trans-border resources.
If Canada is going to contribute substantively to climate change adaptation, it should not come at the expense of existing or even potential programs to enhance human health and save species; these things are certainly related, however.
I hope the leaders will make bold commitments to reduce greenhouse emissions and move away from the energy superpower rhetoric that contributes to the diminishment of Canada's reputation among those who will be most vulnerable to the impacts of climate change and reduces our buoyant, multi-dimensional economy to a resource-based dependency.
I would also like to see discussion of other issues related to the environment: the United Nations' sustainable development goals, the oceans, responsible Canadian investments abroad and conserving biodiversity worldwide. But I doubt we will get there.

4) A renewed commitment to diplomacy
PETER STOETT: Canada has displayed a fairly consistent disdain for multilateral approaches to collective action problems in the past decade, beyond military commitments. We can regain respect in the UN and elsewhere while retaining a uniquely Canadian position, but must be willing to commit — diplomatically and financially. We need to regain diplomatic clout so we can play a more constructive role in global affairs.

The Munk Debate on Canada's Foreign Policy will be broadcast live at 7 p.m. on Monday, September 28, in French and English via CPAC and through an online distribution and broadcast partnership with Facebook Canada. Viewers can also watch the debate live via www.munkdebates.com.
Learn about the exciting work taking place at Concordia's Loyola Sustainability Research Centre.
---