Blog post
Mastering leadership for self-development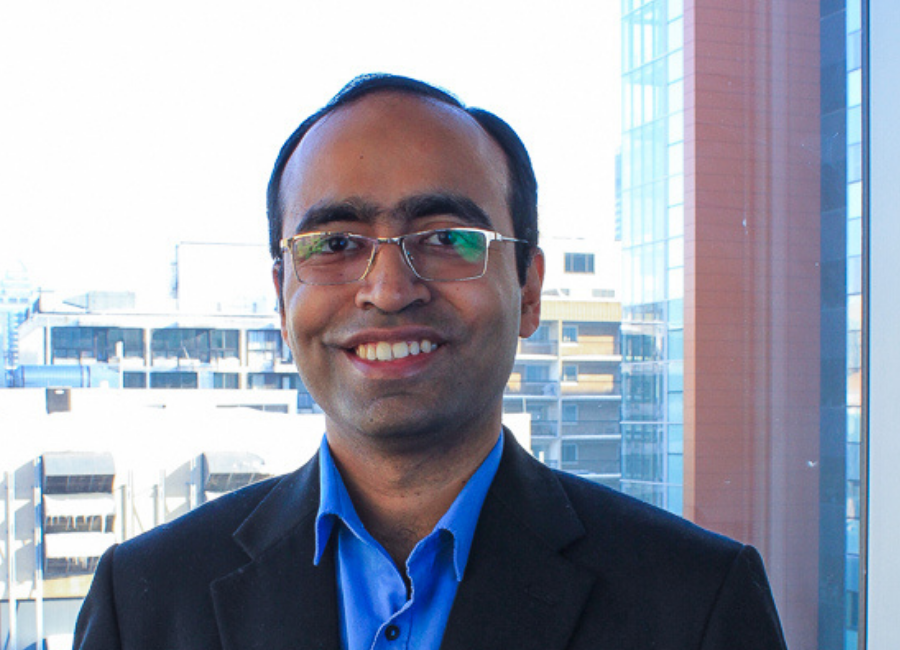 Are leaders born, or made?
While this is an age-old question, leadership practices come in many forms. In our dynamic world, leadership skills are crucial to personal and professional success.
Job disruptions are occurring today at a radical pace, fuelled by technological advancements, greater connectivity and the current pandemic. These disruptions are creating demand for a significant new set of skills.
What actually are those new skills? According to the World Economic Forum's Future of Jobs Report from 2020, the top skills required by 2025 will centre around four key categories: problem-solving, self-management, working with people, and technology use and development. As the report projects, 50 per cent of the global workforce will need to update their skills by 2025.
Three of those four categories are leadership skills and are very relevant for graduate students. Graduate studies help students build a specialty in their own domains, allowing them to stand out as experts. However, subject-matter expertise will not ensure long-term professional success unless it is combined with the ability to lead people and projects. Embracing our leadership potential helps us progress in an increasingly competitive world — whether in the academic, industry, government or not-for-profit sectors.
Do all graduate students need to be concerned about this? For instance, how about those aspiring for purely academic careers?
Let us look at some relevant data. According to Statistics Canada, over 65,000 master's students and over 7,500 doctoral students graduate every year from Canadian universities. While the number of PhD holders has been rising continuously, the number of tenure-stream professor positions in Canada has remained relatively constant since 2009, at about 40,500.
This ultimately means greater competition for fewer jobs in academia and the need to demonstrate mastery of both technical and leadership skills.
This challenging scenario was highlighted in a recent report from the Council of Canadian Academies, which states, "PhD graduates play a critical role in the Canadian economy, but many are missing out on important opportunities to contribute their expertise and bolster growth and innovation."
What about Concordia graduates?
In its recent Global Impact report, Concordia's School of Graduate Studies analyzed career outcomes of the PhDs who earned their degree at the university between 2009 and 2019.
One finding was that around half of these PhDs (49 per cent) are now pursuing purely academic careers in postsecondary education. Among the rest, 23 per cent work in the private sector, 6 per cent work independently, 5 per cent work in the public sector and 3 per cent work in the not-for-profit sector.
The study shows that PhDs from Concordia are contributing in different sectors, and debunks the notion that tenure-track academic careers are the best destination for PhDs.
Since 2016, GradProSkills has successfully run free leadership workshops for Concordia's graduate students. These workshops cover a wide range of topics and are highly interactive and self-reflective.
Being a leadership workshop facilitator is a truly enriching experience. It gives me an excellent scope to interact with participants from diverse disciplinary and cultural backgrounds, and with a wide variety of professional experiences. It is enlightening to hear their perspectives on leadership, ranging across industry, academia, social and other domains.
Students' curiosity, enthusiasm and feedback create a motivating and dynamic peer-learning environment.
Graduate Leadership Development Program
In 2021, the GradProSkills team revamped its leadership training into a brand new Graduate Leadership Development Program. It has seven different modules with a rich collection of resources, activities, vocabulary and tools.
Topics covered include:
Recognizing leadership as a self-development process — not a job or a role
Gaining self-awareness of your strengths and creating a personal leadership development plan
Cultivating emotional intelligence — an impactful skill for every professional
Building team norms to shape a team's dynamics
Preparing to negotiate confidently and effectively
Solving problems by looking at the complete picture and evaluating options
Defining and communicating a vision to motivate others towards a common goal
Embracing diversity to create better relationships and improve team performance
As the world continues this rapid transition from a jobs to skills economy, the importance of reskilling and upskilling ourselves is higher than ever. Mastering leadership skills remains a vital step in that journey of self-development.
My conclusion is that the explosion in demand for these skills, coupled with the engagement that I see in GradProSkills students, answers that age-old question: leaders can be made, not just born.
Azfar Adib is a PhD student in Concordia's Department of Electrical and Computer Engineering and a GradProSkills workshop leader. He holds a BSc in electrical engineering and an MBA, and is now pursuing his doctoral studies in the biomedical arena. Having professional experience of over eight years in different functional-managerial roles along with a wide range of volunteering activities, Adib is passionate about empowering people towards excellence, which he regularly promotes through public speaking and writing and other endeavours.