Getting the credit you deserve: A new program at Concordia aims to give job seekers a boost
"We're asking participants to highlight their skills and market themselves so that they can feel empowered and in charge of their destiny," says Fabien Cornu, the competency development specialist for the program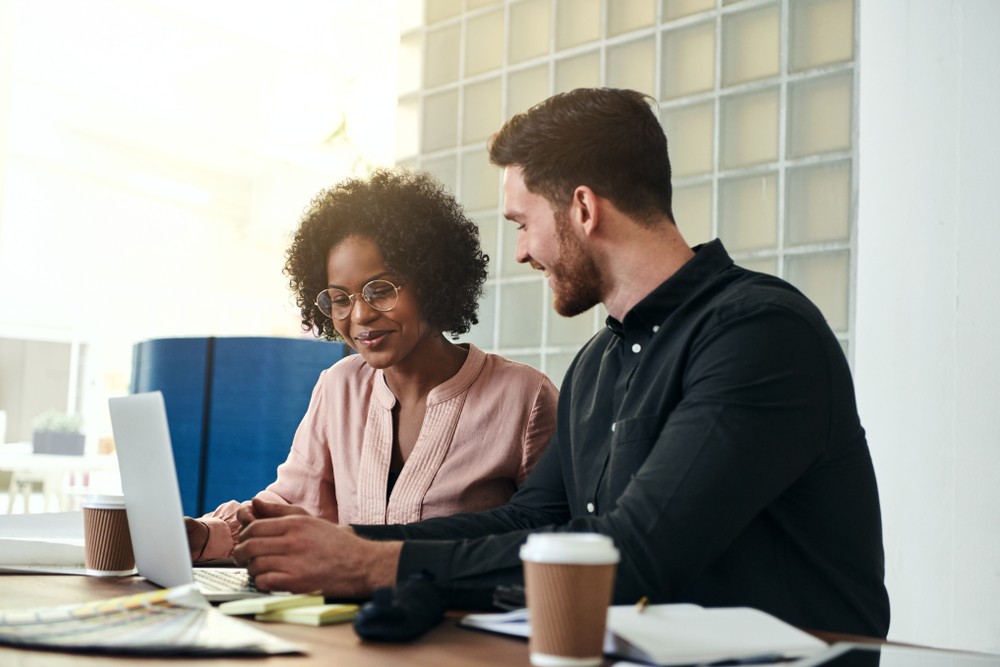 The experts at Concordia Continuing Education have designed the Certification of Employability, a new program that will certify the skills of participants in as many as 12 competency areas.
Inspired by the vision and leadership of Isabel Dunnigan, associate vice-president of lifelong learning and executive director of Concordia Continuing Education, this program is geared toward individuals who are self-motivated in their pursuit of knowledge, both professionally and personally.
Concordia collaborated with various organizations and the Quebec government's Commission des partenaires du marché du travail (CPMT) to identify the 12 non-technical skills most sought by employers. Certifying these skills, which include creative thinking, autonomy and problem-solving, will help job seekers validate their non-traditional experience and improve their professional standing. The program, which was partly funded by the provincial government, will also offer employers a reliable framework to better assess candidates during recruitment.
Fabien Cornu, the validation of competencies coordinator at Concordia, helped create the program and will guide participants through the certification process. Here's how the new program will benefit prospective candidates and employers.
Why was the Certification of Employability created?
Fabien Cornu: As an employability professional for 25 years, I've been working with immigrant professionals who hold many diplomas and have very strong and rich experiences. Yet they still struggle to find a job that matches their degree of experience.
We realized that one of their issues was not a lack of technical or language skills, but rather a difficulty in communicating to employers their human skills, soft skills and employability skills. Skills that are difficult for candidates to demonstrate and for employers to evaluate and measure. We came up with a way to address this issue with our new program, the Certification of Employability.
By evaluating and recognizing prior experiences and proficiency in numerous competency areas, we can guarantee to employers that our participants possess these skills. We want to provide employers with clarity and give them the confidence to take a chance on these candidates.
Who can benefit from this program?
FC: There are many types of people who can benefit from this program. Immigrant professionals, people who took a break from their career to raise children and people who have a non-linear career path, to name a few. Sometimes employers think that these profiles lack consistency, which makes it more difficult for them to trust the competencies of these types of candidates.
When we created this program, we also considered young professionals who lack job experience. Oftentimes, young professionals are at a disadvantage because employers are not able to gauge the skills they've acquired through experiences like student jobs, involvement in student associations or volunteering. So, this program could be a way for them, along with the other unique candidates I mentioned, to demonstrate the competencies they've acquired.
This program can also help employers and human resources personnel because they will receive objective information to better assess a candidate's profile. This can eliminate ambiguity during the hiring process and act as a tool to help them evaluate who in their workforce presents the best potential for growth and leadership.
How will the employability skills assessment work?
FC: First, interested parties will meet with me virtually. I will help them identify the skills they should look to validate based on their experience. They will then identify and document their most relevant professional, academic and personal experiences. This exercise will benefit participants during the final assessment, when they will be asked to resolve workplace scenarios in the selected competency area. If they demonstrate proficiency, as deemed by our assessment experts, they will be rewarded with a certificate.
How does this program instill confidence in employers?
FC: We need to go back to the basic principle that hiring someone represents a risk because you're going to trust them with major responsibilities such as handling a budget and clients. You have elements that reassure you as an employer—speaking with them, testing their technical skills. But there's an element of doubt when it comes to employability skills.
In the same way that employers trust a diploma that's delivered by an institution that certifies that this person has been through a training process, Concordia University is evaluating candidates and deciding if they are worthy of receiving a certification. Instead of following a path of training, we're recognizing competencies that are already present.
We created a process to evaluate and measure the skills of participants in the same way that we grant and deliver diplomas and degrees. It carries the same symbolic value because it's delivered by a trusted and renowned learning institution that applies rigorous processes to evaluate and measure competencies.
Why should someone enrol in this program?
FC: This is an individualized process with experts evaluating each participant independently. This program isn't an automated tool where participants go online and answer questionnaires and surveys to receive a generic report.
There's also a learning experience that comes with this process. We're asking participants to examine their own capabilities and experiences from a fresh perspective. We're asking them to highlight their skills and market themselves so that they can feel empowered and in charge of their destiny.
Learn more about Certification of Employability here.
---