Point of View: My Time at CCE
CCE grad Sandra Carpanzano reflects on her time in the classroom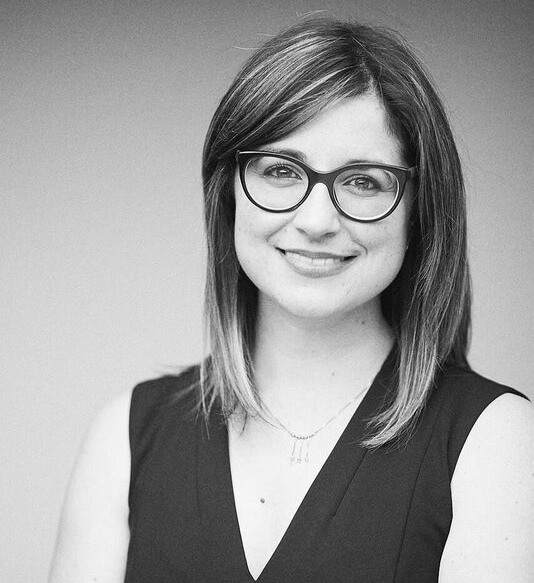 Sandra Carpanzano
Life Transitions
Changing careers in your late thirties is a frightening but exhilarating decision to take. This leap, though, coupled with an emerging pandemic, creates the perfect recipe for new opportunities. I began this new chapter of my life by zeroeing in on discovering a new passion, one that would complement my existing skill set. Then, I identified where to study based on three criteria: the reputation of the establishment, the quality of education, and its academic recognition in the workforce. These factors, along with the option of studying virtually, led me to Concordia Continuing Education's Diploma in Digital Marketing.
Impactful instructors
When I started my diploma, I had no idea how the dedication of one teacher in particular would impact me as much as it did. While the curriculum we covered in class prepared me for a new industry, it was instructor Raphaelle Fluet who brought the material to life. Her teaching stye, which combined real-world experience and relatable anecdotes, provided an exciting glimpse of my new career. The environment in which the classes took place offered a unique formula for me to connect with peers. I created bonds with five of my classmates and we now often exchange industry insights to help further our careers.
The knowledge I have today
While I continue my climb up the unconventional corporate ladder in the tech sphere as a recognized Digital Marketing & Communications Strategist, I use the knowledge I acquired at CCE each day. After earning my diploma, I can attest that the program's academic material combined with its dedicated instructors created a winning combination for my professional growth. I received a robust knowledge base that is up-to-date and relevant to the industry and it is something that I rely on and reference daily.
CCE for everyone & anyone
Whether you are returning to perfect a skill you use in your current career, or you are starting a new professional chapter, CCE offers an outlet to diversify your skill set and level up your career. With cutting-edge material and expert instructors, the Digital Marketing Diploma is a great option for professionals interested in keeping pace with the new era of digitalization.
Sandra Carpanzano works as the Digital Marketing and Communications Strategist for Encore Corporate Travel – The World's Most Loved Travel Partner.
---