5 cool Concordia-powered things you can do from home this week
From art projects to virtual workouts, talented Concordians are rallying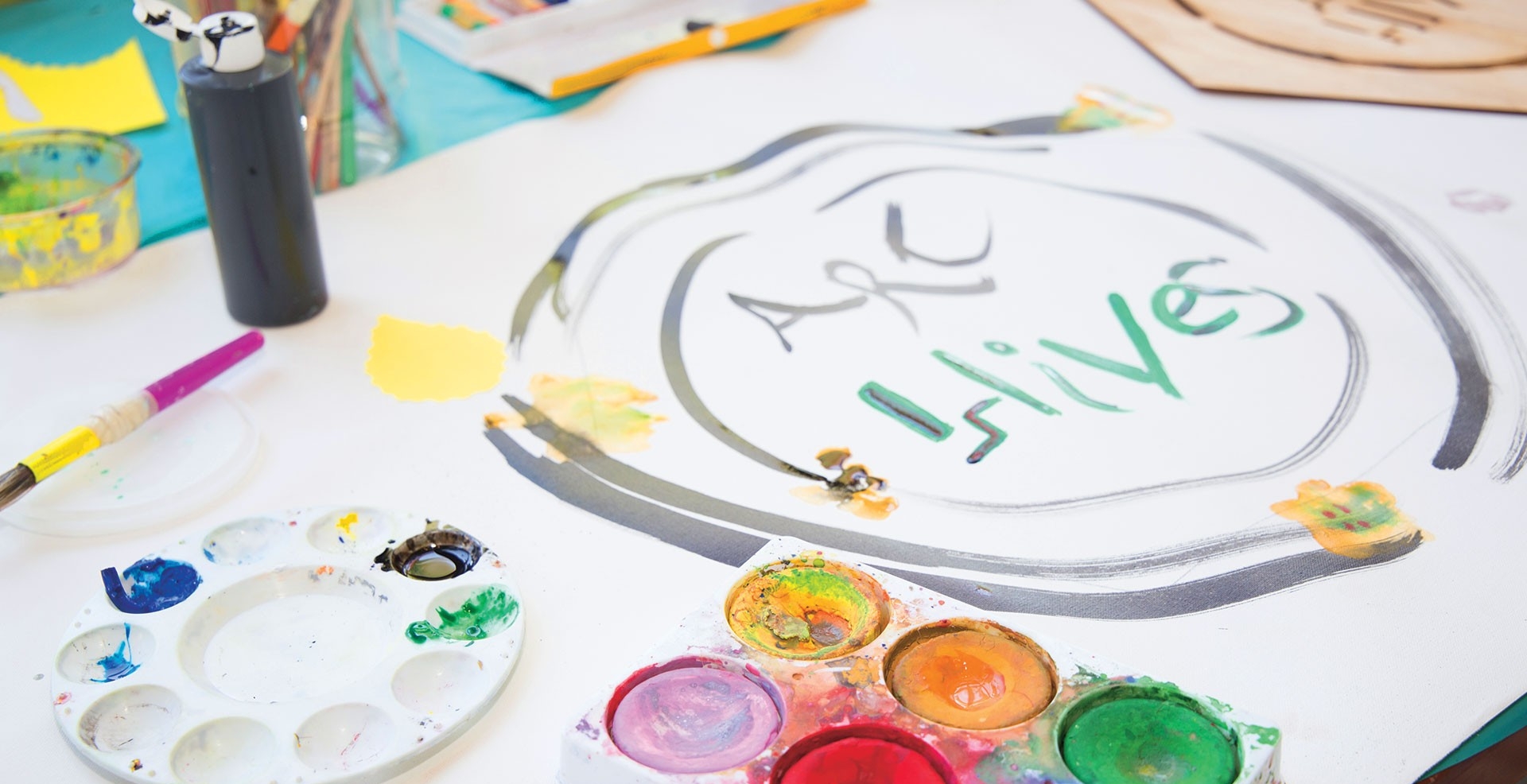 Is it possible to stay fit, healthy and entertained while we all #stayhomesavelives? According to these Concordians, the answer is a resounding yes.
Concordia recently created CU at Home, a virtual-learning series for the university's community, from the university's community. Its central hub will officially launch soon.
From stress-busting fitness classes and self-improvement webinars to expert advice from researchers and fun family activities, CU at Home will cover all the bases. Registration is free and everyone is welcome to participate.
With the support of Concordia's unique Art Hives initiative, artist Heidi Lee Smith is holding 90-minute virtual art-making sessions twice a day, seven days a week. From sock-puppet making to crocheting and zentangles (a form of meditative doodling), the "choose your own artistic adventures" are open to all. Participants are encouraged to use materials readily available in their homes.
Join the virtual art hive every day at 1 p.m. EST and/or 8 p.m. EST on Zoom. To find out more visit their Facebook page.
Melanie Matthews, BFA 10, is offering free Facebook Live workshops in conjunction with the Golden Artist Colors gallery in upstate New York. She kicked off the initiative on April 3 with a tutorial on a technique called immediate image transfer.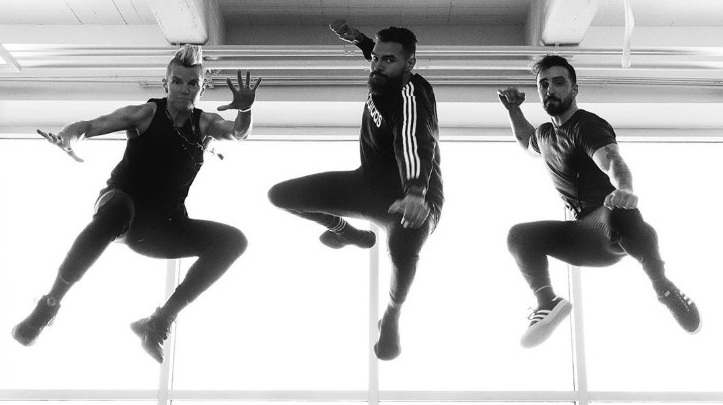 Valerie Desjardins, BA 04, a former Stingers soccer star and the head of strength and conditioning at Victoria Park, and her team of trainers are live-streaming fitness classes on the Westmount gym's Instagram page.
The videos are available for a 24-hour period and visitors to Victoria Park's Instagram can also access a library of archived workouts designed for all fitness levels.
NJ Wight, GrDip 92, MA 95, is causing a sensation with videos starring her 13-year-old schnauzer, Pluto, in which she (through her canine companion) offers viewers a welcome respite from the news cycle with humour and self-care tips.
Wight initially posted the clever clips for the amusement of family and friends in the wake of the COVID-19 closures. The first video quickly amassed over one-million views on YouTube — Pluto now has over 200,000 combined followers on social media.
Sara A. Tremblay, BFA 08, MFA 14, has created Les Encans de la quarantaine (The Quarantine Auctions) where people can bid on works of art on Facebook and support members of the creative community.
Tremblay started the auction page on March 30 and has since posted new works on a regular basis. The Facebook group has grown to over 900 members and even has a jury committee to help select new works for the auction block. Once posted, people have five days to bid until the auction closes.
3 bonus initiatives!
Balcony singalongs: Join former Concordia student Martha Wainwright every Tuesday at 7 p.m. throughout April for virtual singalongs hosted by POP Montreal.
Porch photoshoots: The Front Steps photography project has taken off across North America as a way to document the stay-at-home phenomena called for by the coronavirus crisis. Led by former Concordia students Jen Arnold and Michelle Little, four Montreal-based photographers have picked up the mantle locally. The Front Steps portrait sessions, offered to people in Montreal West, N.D.G. or Westmount, are free but participants are urged to donate to a local charity of their choice.
Good burger: Grad Jonathan Dresner, BComm 04, owner of the popular Notre-Boeuf-de-Grâce restaurant, was kept busy last week when Montreal Canadiens player Jeff Petry opened up a $2,500 tab to feed Montreal health-care workers.
---