Grad students: your fall 2019 orientation preview
Here's what to expect as you prepare for your first term at Concordia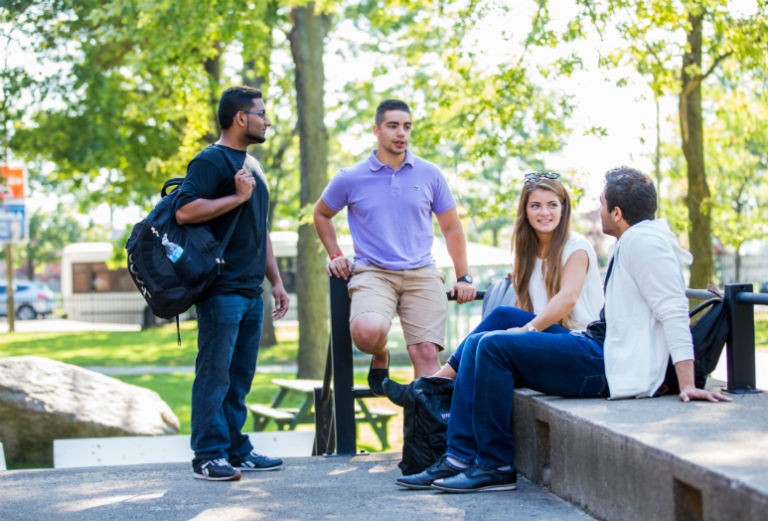 While starting the next stage of your academic journey is exciting, it can also be a lot to manage. One great way to prepare is by connecting with your new Concordia graduate student community during orientation.
Here's a look at Orientation 2019 activities:
Start Right Graduate Orientation
The first big event in the lineup is Start Right Graduate Orientation, which takes place on Monday, August 26. Run by the Student Success Centre, it's a great way to kick off orientation season.
This is your chance to meet key people from the School of Graduate Studies while getting the lowdown on academic regulations, faculty resources and support services available to you throughout your graduate certificate, graduate diploma, master's program or PhD.

Come armed with questions as staff and experienced student mentors will be on hand to give you insider tips on topics such as how to find a job on campus, study skills, apps to make university life easier, and an introduction to Montreal.
Check out the information fair, attend a crash course or two, grab some snacks, take a campus tour and meet other new students throughout the day!
Graduate School Base Camp
Don't miss your chance to get a leg up on your studies by attending Graduate School Base Camp, which provides condensed versions of key GradProSkills workshops. GradProSkills is a program that offers professional development resources designed specifically for Concordia graduate students.
Gain the fundamental skills needed to succeed as a graduate student and beyond, from career building, leadership and management, to wellness and more.
The camp will be held on Tuesday, August 27, Wednesday, August 28, and Tuesday, September 17.
Registration opens August 13.
Campus tours and the Welcome Crew
Whether you're looking to explore faculty-specific facilities, locate key student services, or just find the perfect study spot, student-led tours are the way to go.
New student tours of campus start in August and run through the beginning of September.
The Student Success Centre is also where first-year students can get connected to the Welcome Crew mentors. Welcome Crew mentors are successful upper-year Concordia students who can address your questions and concerns. You can drop by the Welcome Crew offices on both the Sir George Williams and Loyola campuses with any questions you may have, and they will be happy to help!
Not on campus yet? Send them an email at new@concordia.ca.
International Students
New to Canada? Don't miss WISE YUL, a one-day orientation event hosted by the International Students Office (ISO) on Thursday, August 29. Registration is required.
This is your chance to get help with things like health insurance and immigration papers, and gather information on permanent codes and fees. The event will feature kiosks explaining resources and services available to international students.
Students will also learn about ISO social events, such as outings to explore Montreal neighbourhoods and landmarks, apple picking and Québécois movie nights.
Student associations
On a mission to meet other students? Be sure to check out the wide variety of student clubs and associations on campus.
The Graduate Students Association (GSA), which caters to all grad students, will be hosting a bunch of fun social activities throughout the beginning of the school year.
Keep an eye out over the summer for their back-to-school activities. Expect many movie and trivia nights!
Find out more about services and resources for new grad students at Concordia.
---