Concordia's director of student recruitment leaves after more than a decade of service
Matthew Stiegemeyer accepts a new role at Western University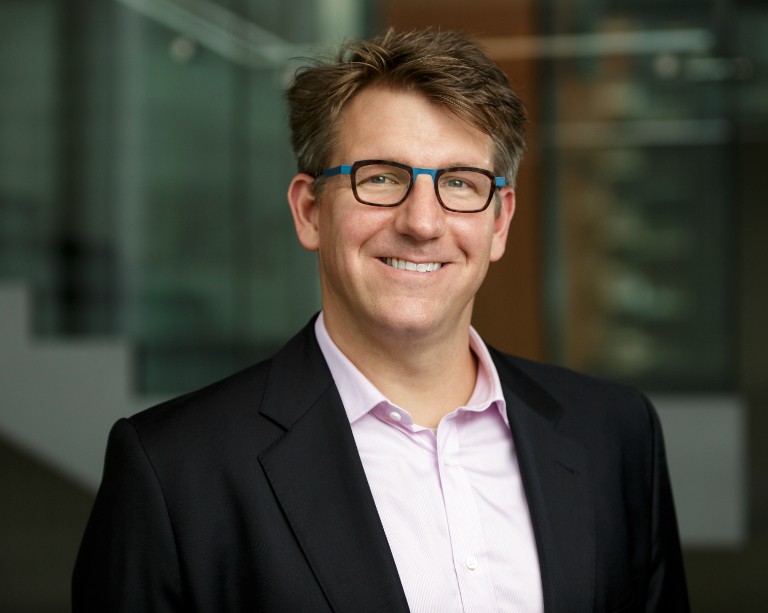 Matt Stiegemeyer: "There are dozens of people at Concordia who made this an extraordinary time in my career."
Matthew Stiegemeyer will be leaving Concordia on July 15 to take up a new role as deputy registrar at Western University.
Hailing from Memphis, Tennessee, Stiegemeyer has been working in higher education for more than 20 years and at several universities. In 2006, he earned his Doctorate of Higher Education at the University of Memphis, where his research was focused on the influence of student awards on student persistence. After working five years at the University of Memphis and five years at the University of Victoria, Stiegemeyer joined Concordia in August 2011. Following a short stint at University Communications Services, Stiegemeyer was appointed director of the Office of Student Recruitment in February 2012.
"Matt implemented and developed student recruitment in an exceptional way. His structured approach made his team both efficient and agile, systematically increasing student enrolment year after year," says Stéphanie de Celles, university registrar and executive director of Enrolment Services.
"His knowledge and experience in enrolment management and student affairs has made him a leader and a valuable resource for Enrolment Services and other stakeholders, both within and outside of Concordia."
Stiegemeyer credits the role his colleagues played in his successful tenure.
"There are dozens of people at Concordia who made this an extraordinary time in my career," he says.
"Specifically, I would like to thank Anne Whitelaw for her leadership, Sophie Fontaine for her trust, but most of all, Savvy Papayiannis for her steadfast commitment to the prospective student experience. They, along with so many others, have been a critical part of the team effort to transform our recruitment efforts."
De Celles will serve as acting director of student recruitment until the formal search for a replacement is completed.
"Matt has been a key colleague for the Enrolment Services sector, particularly in admissions. I wish him great success as he begins his new role at Western University," de Celles adds. "Please join me in congratulating Matt on his appointment and in thanking him for his valuable contribution to Concordia over the past 11 years."
Find out more about Concordia's academic programs.
---