Concordia Library adds BrowZine to its service offerings
The interface enables students, faculty and staff to easily access e-journals from one place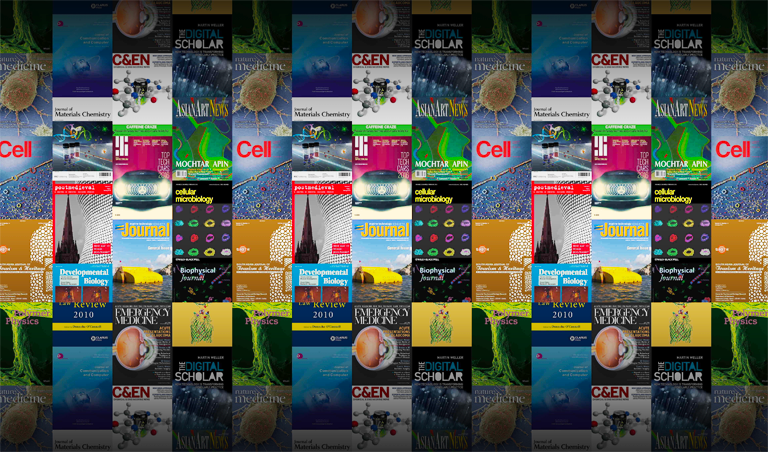 Have you heard of BrowZine? The library-subscribed service helps users browse, read and monitor e-journals available through Concordia Library.
The BrowZine service is available through the library's partnership with the Bureau de coopération interuniversitaire. Concordia Library recently obtained a subscription to the BrowZine and LibKey suite of products provided by Third Iron, which provides online services that facilitate libraries' key role in the research process.
The BrowZine service enables students, faculty and staff to search for journals by their title, International Standard Serial Number or subject. It also allows Library users to find e-journals in the university's collection.
It's like a virtual newsstand for academic journals. The BrowZine interface is very visual and intuitive, making it easy to search and access e-journals.
An essential feature of BrowZine is its ability to monitor journal articles by creating a bookshelf. Once library users create an account, they can monitor journals for new articles and simply add them to their account. Journal articles can also be saved to the bookshelf for later reading.
'More enjoyable and unified'
The BrowZine interface is beneficial to researchers like faculty and students in their later years of study who want to remain current with certain publications, notes Kathleen Botter, systems librarian.
"The key benefit of the BrowZine interface, as I see it, is how easy it is to browse the journal collection by journal title or subject," she says. "With the BrowZine account, it makes keeping up to date with your preferred publications much more enjoyable and unified."
Botter adds that users only need to go to one place to see items that might otherwise appear in multiple emails or different databases.
LibKey is another Third Iron product integrated by Concordia Library into its service offerings. LibKey offers reliable, identifier-based linking for articles from academic journals in the Sofia Discovery tool, which replaced the CLUES Library Catalogue. BrowZine uses LibKey to link to its articles.
With the Sofia Discovery tool, BrowZine's biggest benefit is its ability to link directly to the PDF version of the article with a single click, without the need to navigate the interface of another database. In some cases, users still will be directed to a database interface to view the article or to e-journals through the Sofia Discovery tool.
BrowZine is now available through the Concordia Library website, the Sofia Discovery tool and the library's databases by subject, using "BrowZine" as the keyword.
Library users can access BrowZine from a browser and from the BrowZine app available for iOS, Android or Kindle Fire devices.

Explore the BrowZine service and access the e-journal collections available to Concordia faculty, students and staff.

---