notice
Preparing for fall 2021 amid ongoing uncertainty
Read a message from Anne Whitelaw, Interim Provost and Vice-President, Academic, and Michael Di Grappa, Vice-President, Services and Sustainability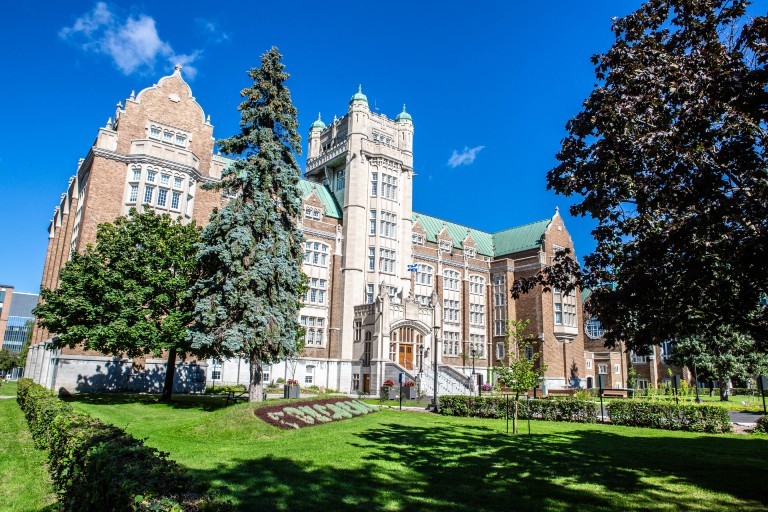 Dear colleagues,
We are beginning to receive preliminary guidance from the Government of Quebec on what an eventual return to campus could look like for higher education institutions, starting in September of this year. As such, we'd like to provide you with an update on our preparations for the fall 2021 term.
Our goal is to offer vibrant campus experiences for our students while following public health guidelines that protect the health and safety of our entire community.
Various scenarios under consideration
Given the current outlook, Concordia is planning to offer a combination of in-person and remote learning in the fall, but also to support the return to campus of certain non-course related aspects of student life. As previously announced, we are exploring various scenarios and will be sharing our plans for fall course delivery in May.
We know that many students would prefer to be in the city even if some classes will remain online. Because documentation processing times can vary from country to country, we are encouraging international students to prepare to be in Montreal for the fall 2021 term.
Remote work continues
For the summer 2021 term, the majority of those faculty and staff who have been working remotely during the pandemic will continue to do so. We have begun assessing options for a progressive return to campus by employees in the fall, and will be sharing those plans in May.
As we develop the plans for teaching and a return to campus, we welcome your feedback, questions and concerns. Also, if there is anything you would like us to address in a future communication, please feel free to let us know by replying to this email.
New mask directive
The Quebec government has announced that as of April 8, all employees will be required to wear a procedure mask at all times in the workplace, except during meals or while alone in a closed office. Wearing a surgical/procedure mask is already required of university faculty and students while in a classroom or laboratory. As a reminder, instructors may remove their mask when teaching, as long as everyone else remains masked and at a 2-meter distance from each other.
The public health situation continues to evolve and we thank you in advance for your understanding as we develop our plans accordingly. We are committed to keeping you updated. More information is available on our COVID-19 website.
Stay safe and keep well,
Anne Whitelaw
Interim provost and vice-president, Academic
Michael Di Grappa
Vice-President, Services & Sustainability
---