Concordia student interviews artists around the world during the pandemic
Adriana Gentile's Instagram and YouTube series features performances and discussions with Shawn Desman, Fafa Khan and more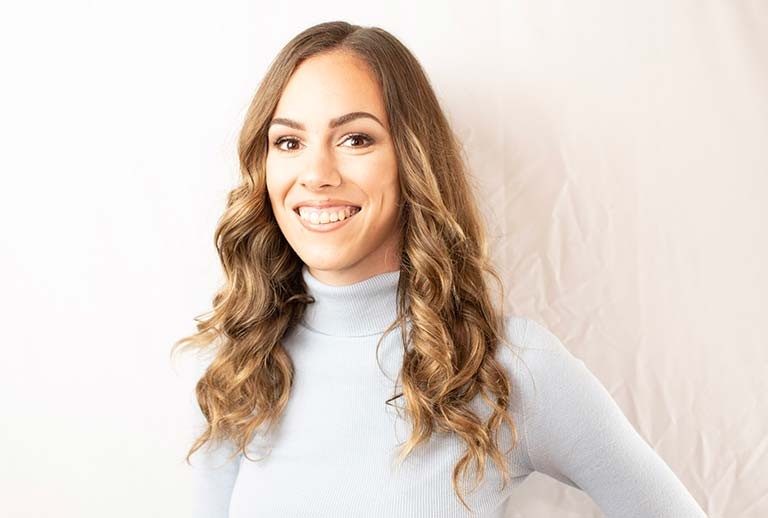 Adriana Gentile: "I decided to start a new segment called 'Captured in the Spotlight' to bring music to us."
The COVID-19 pandemic might have put a stop to in-person concerts and festivals, but that hasn't stopped undergrad Adriana Gentile from broadcasting local and international talent through interviews and virtual performances.
Gentile is a student in Concordia's Department of Journalism and founder of It Was Captured, an online platform featuring videos with artists, comedians and different community members.
She launched her social media platform last year with the goal of sharing her passion for music and videography.

"I've always enjoyed meeting musicians and learning about their creative conscience, inspiration and passion," she says. "When I saw that Canadian singer Tyler Shaw was coming to Montreal last year, I decided to reach out to him."
That night, Gentile conducted her first interview backstage at Shaw's concert at Le Ministère and eventually posted it on her social media.
"I thought that if I can do this with him, other artists might agree as well."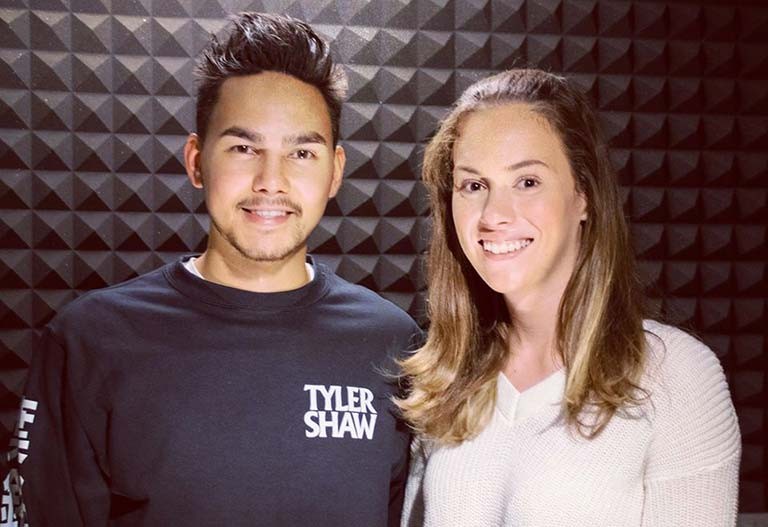 'I'm able to connect with people across the world'
Restrictions related to the COVID-19 pandemic were put in place shortly after Gentile posted that first interview, so she decided to shift to the virtual setting.
"I'm not able to do in-person interviews, so I've been using Zoom a lot," she says. "I find that to be an advantage in some ways, because I'm able to connect with people across the world instead of just locally in Montreal."
Since then, Gentile has recorded interviews with artists like Scott Helman, Fafa Khan, Shawn Desman, Cody Longo and more. "From there, it just kept growing."
Live performances
For concert lovers like herself, the pause on in-person performances has been a particular disappointment under COVID-19 restrictions.
"So I decided to start a new segment called 'Captured in the Spotlight' to bring music to us," Gentile explains.
Through this new video series, Gentile hopes to shine the light on local artists offering virtual performances that she posts to her social media pages.
Gentile's most recent video features Montreal singer NÉHÉMIE who shares the inspiration behind her song "Insane," followed by a live performance.

"I am blown away by the submissions I have received so far. Some are from Montreal, while others come from India and the United States," Gentile says.
"I love giving artists a chance to express their story because all the songs I've received have a special meaning behind them."
Expanding the platform's scope even further
Gentile also recently decided to branch out from the music scene and interview other community members.
"One of my best conversations was with author and mental health advocate Morgan Richard Olivier. We discussed the importance of talking about mental health and tried to spread a positive message of hope for those who might be struggling."

Another video features Canadian singer-songwriter Capri, who talks about dealing with mental health problems and returning to the music industry after six years.
"These interviews become a way of showing viewers who might be going through similar experiences that they are not alone."
---