'A deep dive into the world of journalism'
Concordia students in any program can apply for an 8-week paid internship with Le Devoir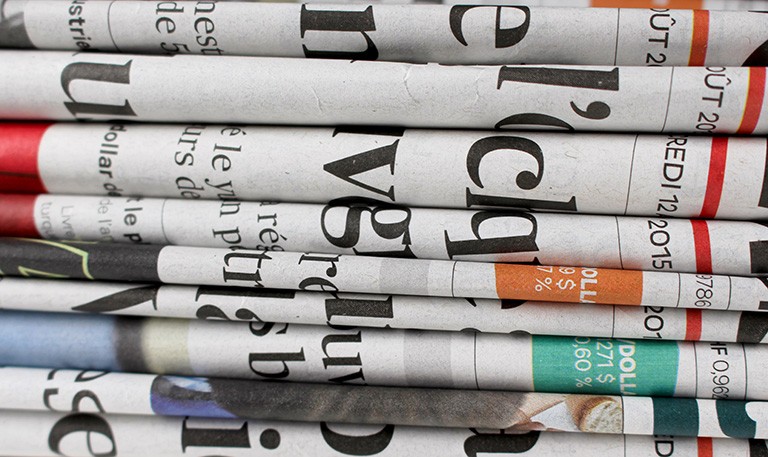 Do you want hands-on experience writing and reporting alongside veterans in the field? If you're an undergraduate or graduate student in any program at Concordia, don't miss this opportunity to dive into the world of journalism through a paid internship with Le Devoir, one of the few independent, large circulation newspapers in Québec.
Two students will be selected for the summer internship which takes place for eight weeks from mid-June to the end of August 2021. They must demonstrate a strong working knowledge of spoken and written French.
"It's one thing to learn about something in a class. It's a completely different experience to live it," says Charlotte Glorieux, an undergraduate earning her Bachelor's in Journalism who interned with Le Devoir this past summer. "It was a deep dive into the world of journalism."
Kaaria Quash was the second student selected to intern last summer. He is finishing his Master's in Digital Innovation in Journalism Studies and says the experience impacted him on multiple levels.
"My writing abilities in French really improved," he says. "And my parents were thrilled when I'd send them articles I'd written."
Watch the video below to hear more from Glorieux, Quash and Le Devoir Editor-in-Chief Marie-Andrée Chouinard:
---